Deaths of eight race horses at California track probed
Send a link to a friend Share
[July 29, 2014] By Marty Graham

SAN DIEGO (Reuters) - California horse racing authorities are investigating the deaths of eight horses at a Southern California race track within the first two weeks of the racing season, a number described as unusually high, officials said on Monday.
By Saturday, five horses had been injured while running races at Del Mar Thoroughbred Club race tracks and then had to be euthanized, while two more died while training or exercising, the track said.

The deaths prompted the club to move Sunday's racing off a newer turf course back to an older course as a precaution. After the move, an eighth horse, a two-year-old colt named Chilled Mousse, was injured on Sunday on the older track and had to be put down.

"There's no question that it is unusual to have that many deaths at one track, especially the ... horses that died on the grass," said Mike Marten, spokesman for the California Horse Racing Board, a state body.


He said the deaths were being investigated in line with standard practice of probing all such deaths. Three jockeys were tossed off horses during the races when the horses were injured, but none sustained serious injuries.

"Del Mar is deeply saddened by the loss of thoroughbred lives we have experienced at the track since the start of our season. Four of those losses have come on our new turf course," the track statement said. "Despite that, we continue to have the utmost confidence in the course."

Kathy Guillermo, a senior vice president with People for the Ethical Treatment of Animals who specializes in horse racing, said the number of deaths at one track in nine days was very unusual.

Mac McBride, spokesman for the Del Mar Thoroughbred Club said the club was most concerned about four horses that broke their legs on the grass surfaces at Del Mar and had to be euthanized.

[to top of second column]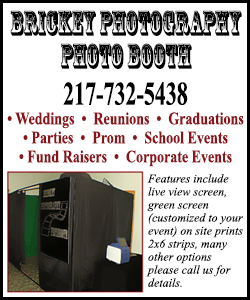 "When race horses break their legs and it's catastrophic, necropsies often or very often find the horses had pre-existing conditions, injuries or damage to their legs," McBride said. "Seventy to 80 percent of the severe injuries to horses during races are to the legs."

Horses that run at Del Mar have a minimum value of $8,000 and can be worth as much as several million dollars, he said.

(Editing by Cynthia Johnston and Eric Walsh)
[© 2014 Thomson Reuters. All rights reserved.]
Copyright 2014 Reuters. All rights reserved. This material may not be published, broadcast, rewritten or redistributed.