Rice was suspended two games for his offseason arrest and plea deal in a domestic violence incident involving his then-fiancee and now wife, Jenay Palmer. Rice was seen on surveliance video at a casino in Atlantic City dragging an unconscious Palmer out of an elevator in February.

The Ravens have supported Rice in the case, citing his sterling reputation before the incident, which create a social media firestorm in February and again last week when the NFL handed down a two-game suspension. The media and public reaction on Twitter and elsewhere was that the NFL sent the wrong message to Rice and other domestic violence offenders.

Rice was also fined a third game check and did not appeal the decision within the three-day allowable period to do so, leading to speculation that the NFL received Rice's consent to not object to the ban.

"Listen, I think if you are any player and you think that based on this decision that it's OK to go out and commit that kind of conduct, I think that is something that I would suggest to you that no player is going to go out and do that," Birch said Monday, appearing on ESPN Radio. "So in terms of sending a message about what the league stands for, we've done that. We can talk about the degree of discipline, we can talk about whether or not third parties need to be involved. I would suggest to you that a third party has been involved in this matter and that was the court that reviewed it, the prosecutor that reviewed it."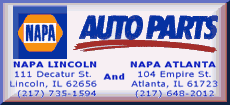 ---Minnesota Vikings star running back Adrian Peterson may not take a snap during the preseason.

Coach Mike Zimmer told NFL.com that there is "nothing to see" from Peterson as the Vikings prepare for the season. At the most, Peterson may take only a few snaps.

Zimmer said the injury risks are too great to have Peterson playing much, if at all, in exhibition games. However, he will allow Peterson to see some action if he thinks it will benefit him.

---Pittsburgh Steelers general manager Kevin Colbert said that the team will eventually sign quarterback Ben Roethlisberger to a long-term contract.

The Steelers have told Roethlisberger, 31, that they will not sign him to a new deal before the start of the season. He has two years left on his contract.

Roethlisberger will make $12.1 million in base salary this season, according to ESPN, and his salary cap hit is $18.895 million.

---Cleveland Browns offensive lineman Jason Pinkston is not yet cleared to practice with the team.

In a joint statement with Pinkston's representatives, the firm of Schwartz and Feinsod, the Browns attempted to clarify without offering specifics on the nature of the medical issue.

"Cleveland Browns offensive lineman Jason Pinkston has not been medically cleared to participate in football activities. The team has been in communication with Jason and his representatives and will respect their wishes to not provide any further details at this time."

---Washington Redskins general manager Bruce Allen told ESPN 950 that quarterback Robert Griffin III was rushed back from a knee injury last season.

After throwing 20 touchdown passes and just five interceptions in 15 games as a rookie, Griffin III threw 16 touchdowns and 12 picks in 13 games last season.

"What you saw last year was almost a little disrespectful to the game of football," Allen said. "It's impossible to ask a player to perform well during the regular season if you haven't practiced. Last year at this time, he was still rehabbing his knee, and he wasn't allowed to practice or work in team drills."

In other news, the Redskins signed linebacker Everette Brown.

[to top of second column]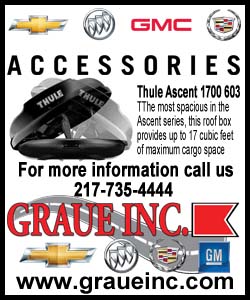 ---Denver Broncos cornerback Chris Harris met with Dr. James Andrews and is considered ahead of schedule in rehabbing from a torn ACL in his left knee.
Harris is hoping to return to practice later this week on a limited basis in non-contact drills. He is still on the active/physically unable to perform list.

---Buffalo Bills tight end Scott Chandler left practice Sunday with a groin injury, and the team is running out of replacement options.

Chandler re-signed a two-year deal to return to the Bills in the offseason. Chandler is coming off a 2013 season in which he set career highs with 53 catches for 655 yards and two touchdowns. He has caught a pass in 32 consecutive games, most in franchise history among tight ends.

---Carolina Panthers first-round draft pick Kelvin Benjamin had an MRI on his sore left knee.

Benjamin, a wide receiver, bumped his knee on a teammate during practice on Sunday afternoon.

Team officials said Benjamin's injury does not appear to be serious, but he missed Monday morning's practice.

---The Indianapolis Colts waived running back Chris Rainey. Head coach Chuck Pagano confirmed following a morning training camp practice that the Colts released Rainey for violating a team rule.

Rainey was signed by the Colts as a free agent on Nov. 20, 2013. In two games with Indianapolis last season, he had six kickoff returns for 131 yards and four punt returns for 29 yards.

---The Detroit Lions removed wide receiver Golden Tate from the active/physically unable to perform list.

Tate was placed on the PUP list late last week, but will not miss any training camp practices after all. He missed part of the team's offseason program with a shoulder injury. He said in June that he only had soreness.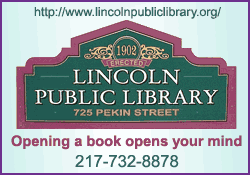 ---The Tampa Bay Buccaneers signed defensive tackle Jibreel Black and cornerback Anthony Gaitor.

Black, who was not drafted, played collegiately at Michigan. Gaitor has played 12 games in three seasons with the Buccaneers since they selected him in the seventh round of the 2011 draft. He has 10 career tackles and four pass breakups.

The team also waived running back Brendan Bigelow and wide receiver Quintin Payton.

---The New England Patriots claimed rookie running back Tyler Gaffney off waivers from Carolina.

Gaffney, 23, was originally drafted by the Panthers in the sixth round of the 2014 draft out of Stanford. He was injured in training camp and was released by the Panthers on July 27.

-----------------------------------------------
[© 2014 Thomson Reuters. All rights reserved.]
Copyright 2014 Reuters. All rights reserved. This material may not be published, broadcast, rewritten or redistributed.