Oberholtzer did what he has done most of this season despite toggling between Houston and Triple-A Oklahoma City, working into the seventh inning of the Astros' 7-3 win over the Oakland Athletics Monday night at Minute Maid Park, a victory punctuated by four Houston home runs.

Oberholtzer (3-7) has logged at least six innings in eight consecutive starts, surrendering three runs on eight hits and one walk with two strikeouts over 6 2/3 innings against the Athletics. He retired seven consecutive batters before Athletics shortstop Jed Lowrie chased him with a two-out triple into the left-field corner in the seventh inning.

His performance was typical: unassuming yet ruthlessly effective. Oberholtzer didn't overpower the Athletics; he merely subdued them.

"He's a pretty tough person individually," Astros manager Bo Porter said. "He's mentally strong. He has an extreme focus each and every time he takes the mound. His work in between starts is extremely focused. He's made right. I think it really helps him each and every time he toes the rubber."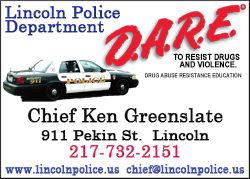 The Astros (43-63), who snapped a five-game losing skid, ranked third in the American League in home runs before their onslaught against the Athletics (65-40), who failed to match the franchise record of 66 wins through 105 games set in 1971 and matched four years later.

The Athletics took a 2-0 lead on a run-scoring single by catcher Derek Norris in the second inning that scored third baseman Josh Donaldson, and a solo home run by first baseman Stephen Vogt in the third that landed in the front row of the second deck in right field.

But Astros designated hitter Chris Carter erased that deficit and ignited the power surge with his 21st home run against Athletics right-hander Jesse Chavez (8-7), a 420-foot blast to center field in the third that scored Kike Hernandez and Jose Altuve, both of whom had singled.

"It was elevation," Athletics manager Bob Melvin said of the Chavez gopher balls. "The one to Carter, we were trying to go up, but he just put a pretty good swing on it. The height of the pitch was OK, but he got a good swing on it, and obviously that was a big part of the game."

After Oakland center fielder Yoenis Cespedes tied the game 3-3 in the fifth with a sacrifice fly, the Astros chased Chavez with back-to-back home runs in the sixth. Left fielder Marc Krauss delivered his fifth homer, a titanic upper-deck shot to right, immediately after catcher Jason Castro slugged his 10th into the home bullpen, a two-run shot. Those two homers gave Houston a 6-3 lead.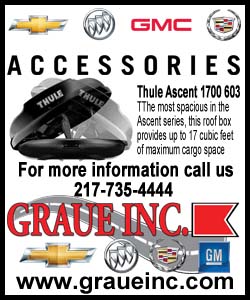 "It's just nice to see that after we struggled against the Marlins to score runs," Carter said. "It's nice to see the offense come around like that."

For good measure, Astros third baseman Matt Dominguez added a two-out solo shot to left off right-hander Dan Otero to close the scoring.

Chavez allowed six runs on five hits and three walks in 5 1/3 innings five days after limiting Houston to two runs in a 9-7 victory on July 22.

"To sum up the whole day, it was three pitches and one walk," Chavez said. "That can't happen when you have the lead, and it's something that has been my Achilles' heel, giving back the runs they get for me and not being able to get through six.

"I wanted to go up and away to (Carter) but it just flattened out a little bit. He got on top of it and hit it to center field. You have to pitch to the park, you can't let it affect you, but I think that is what it did today. It got me in trouble a little bit and it led to the walks."

NOTES: Despite taking the loss Sunday against the Miami Marlins, Astros RHP Collin McHugh entered the week ranked fourth among American League starters (minimum 85 innings) in opponent's batting average (.202) and strikeouts per nine innings (10.35). ... Athletics CF Coco Crisp returned to Oakland on Sunday evening to undergo an MRI on his sore neck. Crisp missed two of three games at Texas over the weekend, and manager Bob Melvin announced Monday that Crisp likely would miss the three-game series with the Astros. ... The Athletics placed OF Craig Gentry on the 15-day disabled list with a broken right hand. Oakland selected the contract of CF Billy Burns from Double-A Midland. Burns was set to make his major league debut and become the first rookie to appear in a game for the Athletics this season.
[© 2014 Thomson Reuters. All rights reserved.]
Copyright 2014 Reuters. All rights reserved. This material may not be published, broadcast, rewritten or redistributed.