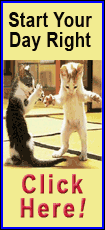 He's 33, playing for his sixth major league team, and he has been a backup pretty much everywhere he's been.

But on Monday night, Baker had the game-winning single as the Miami Marlins scored four runs in the bottom of the ninth, beating the first-place Washington Nationals 7-6 at Marlins Park.

Baker's two-out drive off lefty reliever Jerry Blevins nearly got out of the park. But it hit the base of the wall in left, scoring shortstop Adeiny Hechavarria from third.

"I've got no pop," Baker said, showing his self-deprecating sense of humor. "I knew I hit it well. But I've hit in tough luck this year. If (Nationals left fielder Bryce Harper) caught it, I wouldn't have been surprised."

Baker's luck is starting to turn. He has a career-best 11-game hitting streak and is batting .250. His walk-off hit was just the third of his 677-game major-league career -- but it was his second of the season.

The Marlins (52-53) recorded their eighth win in nine games. They have also won five games in a row, tying their season high.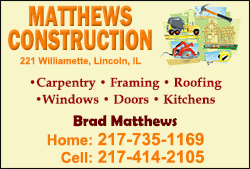 Washington (57-46) led 6-0 with two outs in the seventh inning and let it get away. As a result, the Nationals' lead over the Atlanta Braves in the National League East is down to a half-game.

Nationals closer Rafael Soriano, who entered with a 6-3 lead to start the ninth, could not hold the Marlins back. It was the fourth blown save of the season for Soriano (2-1).

"No excuses," Soriano said. "Every pitch I threw, I didn't throw it like I was supposed to do it. It was a bad day for me."

Hechavarria, who battled through an 11-pitch at-bat against Soriano, hit an RBI triple to tie the score with one out.

Miami's Mike Dunn (8-5) threw a scoreless top of the ninth and wound up the winning pitcher.

"If we continue to play like this," Marlins center fielder Marcell Ozuna said, "we have a chance to make the playoffs."

Nationals starter Jordan Zimmermann got a no-decision despite pitching well. He allowed two runs on four hits in seven innings.

Miami starter Nate Eovaldi also got a no-decision. He gave up three consecutive singles to start the sixth, including an RBI hit by right fielder Jayson Werth.

After getting an out, Eovaldi walked shortstop Ian Desmond on a 3-2 pitch to load the bases. Marlins manager Mike Redmond then removed Eovaldi for lefty reliever Dan Jennings.

Lefty-hitting Harper foiled the strategy, hitting a hard ground ball that took a bad bounce. Hechavarria somehow grabbed the high chop but was charged with a dubious error when he fumbled the flip to second.

Had it not been for the bad hop, Harper's grounder might have been an inning-ending double play.

Instead, it gave the Nationals a 3-0 lead. Catcher Wilson Ramos added to the margin with an RBI walk, and second baseman Danny Espinosa hit a two-run single to cap the inning.

[to top of second column]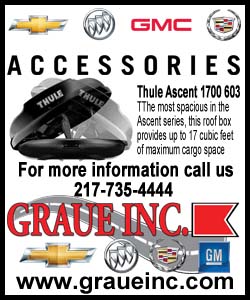 The Marlins struck for two runs in the seventh when right fielder Giancarlo Stanton walked, first baseman Garrett Jones hit an RBI triple to right, and Ozuna produced a run-scoring single.
On Jones' triple, Nationals reserve right fielder Nate McLouth, who was in because Werth twisted his ankle, made an ill-advised decision to dive for the ball.

But Nationals Manager Matt Williams refused to blame McLouth.

"It turns out to be a big play because that was their first run -- but it was really not," Williams said. "The game was set up for us with a three-run lead in the ninth. It didn't happen."

Baker hit a run-scoring groundout in the eighth, but Stanton struck out with a runner on third to end the inning.

Washington opened the scoring with a first-inning run. Third baseman Anthony Rendon hit a one-out single, advanced to second on a walk by Werth and took third on a wild pitch. Rendon scored on first baseman Adam LaRoche's sacrifice fly to center.

Stanton, who began the day leading the National League with 69 RBIs, hit a rather routine groundout to third in the fourth inning -- but it was actually significant. Before that play, Stanton struck out in seven straight at-bats.

The teams will play the middle game of the three-game series on Tuesday, with Washington right-hander Stephen Strasburg facing Miami right-hander Henderson Alvarez.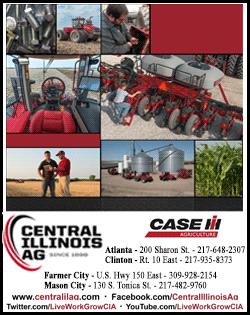 NOTES: Miami sent C J.T. Realmuto to Triple-A New Orleans and brought up OF Jake Marisnick from the same club. ... RHP Steve Cishek was named the NL's Co-Player of the Week after he became the first pitcher in Marlins history to earn six saves in an eight-game span. ... The Marlins are coming off the best seven-game road trip in club history, as they posted a 6-1 mark. ... Even though 3B Ryan Zimmerman is likely out for an extended time due to a hamstring injury, Nationals GM Mike Rizzo said no trades are on the horizon between now and Thursday's non-waiver deadline. ... Marlins president Mike Hill said he is looking to add a starting pitcher before the deadline. ... Nationals pinch hitters are batting .155 this season. The only pinch hitter Washington employed Monday, Zach Walters, drew an eighth-inning walk.
[© 2014 Thomson Reuters. All rights reserved.]
Copyright 2014 Reuters. All rights reserved. This material may not be published, broadcast, rewritten or redistributed.