For weeks before the 2014 Logan County Fair would begin, contestants for the 75th Annual Logan County Fair Queen Pageant were busy preparing for the contest.

Under the direction of Co-directors Amy Cherry and Deanne Mott and assistant director Bethany Rea, seven contestants have been rehearsing various entertainment pieces such as the popular "Let It Go" at the Family Life Center in Mt. Pulaski.

Mott says they run the pageant like the Miss Illinois County Fair Queen Pageant with all the same components: An interview, a pop question, a swimsuit competition, and an evening gown competition.

At the first rehearsal, the contestants had photos taken. To allow them to get to know one another, they then went on an Instagram photo scavenger hunt and later had dinner with the crew and other contestants. The evening ended with choosing a line-up and giving them contestant numbers for the pageant.

Subsequent rehearsals include practice walking across the stage, answering sample pop questions, and doing mock interviews with three practice judges.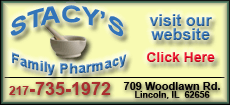 Tuesday, July 29, the day of the event, each contestant will have the actual interview with three judges. These interviews are an important part of the contest, as they account for 35% of the final score.

The evening of the pageant will begin with speeches by each contestant to demonstrate their communication skills (30% of the score). They will also have a swimsuit competition to show their beauty and physique (15% of the score), the evening gown competition to display their stage presence (15% of the score), and the pop question to exhibit their ability to answer a question on the spot (5% of the score). Though they have practice answering pop questions throughout rehearsals, they do not know the actual question until that evening.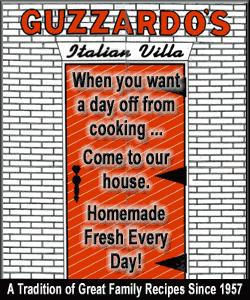 This year's queen candidates are:
Chloe Elizabeth Cox, 18, Lincoln, daughter of Wayne and Melissa Cox, attends Southern Illinois University—Edwardsville

Madison Kay Leinweber, 20, Mount Pulaski, daughter of Gary and Kella Allspach; attends Kansas State

Alyssa Beth Morris, 19, Lincoln, daughter of Mark and Donna Morris; attends Illinois State University

Sydni Rohlfs, 19, Emden, daughter of Nick and Lisa Rohlfs; attends Benedictine University

Ashton Wakeman, 17, Mount Pulaski, daughter of Micah and Laura Wakeman, attends Mount Pulaski High School

Michelle Paulus, 18, Lincoln, daughter of Kent and Lynn Paulus; attends University of Illinois at Urbana-Champaign

Rachel Skelton, 19, Middletown, daughter of Thomas and Stacie Skelton; attends Illinois State University
Preceding the queen contest is the Little Miss Logan County Fair pageant. The fifteen contestants are Chloe Bottom, 8; Mia Boughan, 7; Jayden Cherry, 8; Mia Clark, 6; Lauryn Crawford, 6; Chloe Stone, 8; Kiersten Fulk, 6; Natalie Geary, 5; Kaeli Jones, 5; Aliannah Kodatt, 5; Azul Kong, 5; Sydney Loeffler, 7; Isabella Miller, 7; Josie Wakeman, 8; and Karsyn Wilham, 5.

No matter what the results of the pageant, every contestant gains strength of poise and communication in a rewarding experience of a life-time.
[By ANGELA REINERS]