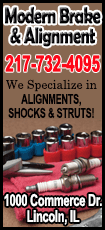 There are so many things to take into consideration when rating basketball coaches that it is not even funny. And different regions of the country might have different criteria as to what makes a top-flight coach in their minds-for their area. No matter what criteria they used, I find myself laughing at some of their choices. And Illinois Fighting Illini coach John Groce is not among the top 75 coaches in America? That's both laughable and ridiculous!
Although the LDN has watched more than two college basketball games and fully understands that no national outlet is clamoring for the LDN writers to weigh-in on such a high-level topic, that never stopped Mad Magazine and it won't stop the LDN either! We will attempt to discover some of the criteria that the "other guys" used and we'll use the same as well as some stuff they may have missed along the way.
Before I cut to the chase and just rank Coach Groce according to some of the categories, I feel compelled to share some disclaimers. Coach Groce is not my brother or my uncle. Coach Groce is not my cousin, my neighbor or a family friend. I don't owe him any money and Coach Groce does not owe me any money; nor can a positive article from me make me an insider to the Illini circle of trust. I was not involved with the hiring of Coach Groce and he has never consulted me on anything related to Illini basketball. We have met & he has been incredibly gracious and cordial to me as have his assistant coaches, but that has no bearing on anything much less my ranking.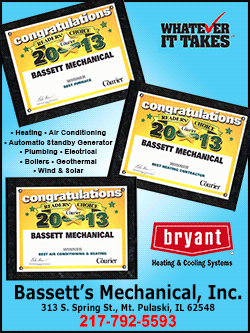 Okay. Next, I want to include a preface to my ranking. As simply a reminder to those who may have forgotten what the state of Illinois basketball was when Coach Groce was hired. To put it mildly, it was not in a good place. Players were not executing very well and the team at least in my view had underachieved for a couple of seasons.
That is what Coach Groce walked into. Nobody was talking about the Illini and nobody felt that the Illini would be a team to be reckoned with for a few years. Oh how wrong everybody was! But Coach Groce is not worthy of being ranked in the top 75? I would wager to say that 80% or more of that illustrious top 75 had they been given the keys to the Illini program would not have fared nearly as well!
The Illini team was carrying the weight of the world on its collective shoulders. They were broke. They were the gang that couldn't shoot straight. They lacked confidence. They were looking over their shoulder. And it looked like it would take years-clearing out a group or a whole class before it improved. It was looking like it would have to get a whole lot worse before it could possibly get any better. But who knew that Groce's middle name was Houdini and that he would pull a rabbit out of his proverbial hat….
…I'm just gonna do some quick comparisons & contrasts of the coaches the world-wide leader ranked 25-50 as an example of where the LDN figures Groce legitimately ranks. And there was only one name that even got my attention on their 25 who didn't make the cut and that is Oregon's Dana Altman. I really like his coaching acumen. However, if you recall the Illini went out there and played his stacked team against our young, inexperienced team and for most of the game, Illinois outplayed them…at their place! And that was them with all that talent! I'm just saying…I'd rather have coach Groce!
As I run through the list-I'm not here to bash them. I love coaches! I say congrats to all of them for being mentioned. However, if this is what the geniuses did and how they ranked 'em, then jokers like me are certainly capable of leaning against the water cooler and coming up with a list at least as respectable as theirs…and we might just do that one day. My only goal today is to compare their list w/ coach Groce and see if it holds water. My guess is that it won't, but we'll let our loyal readers be the final judge!
No. 50: Randy Bennett, St. Mary's & Scott Drew, Baylor
Two good coaches. However, Baylor doesn't seem to finish promising seasons. Props for getting kids to Waco, but it is a great school so it seems like expectations could be realized. Bennett has done a solid job building his program as the only real threat to West powerhouse Gonzaga. Negative points for going on probation. Coach Groce gives all these two guys can and more.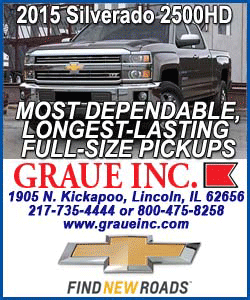 No. 49 Richard Pitino, Minnesota
First year coach lead team to NIT title. Still wet behind the ears. Not even gonna try to make a comparison.
No. 48 Stew Morrill, Utah State
This is a coach I have actually sat behind. I like him and his teams. No way in the world they would ever be a threat to a team like Illinois especially if they had to play in a league like ours.
No. 47 Bob Hoffman, Mercer
Huge props for knocking Duke out of the tournament-is that how he got on this list? In my estimation, Groce has already done more. Again who does Mercer play? Not seeing it…
No. 46 John Thompson III, Georgetown
Have lots of respect for this program and the seamless shift into the future. If memory serves, Illinois usually doesn't have much trouble with the Hoyas no matter who's coaching. Edge to Groce.
No. 45 Mike Brey, Notre Dame
Have to be careful here as two of my friends love the Golden Domers. But, I have never seen the fascination with this guy. They seem to be just good enough in their regular seasons and don't have a lot of tourney success-that gets you a No. 45 ranking? I think Groce did more with a lot less at Ohio and his first Illinois team could beat any of Brey's teams.
No. 44 Rick Barnes, Texas
Always seems to recruit well. My question is, can they win a big game? It seems like Kansas, Kansas St., Oklahoma and Missouri have less heralded players but better results. I do understand that there would be a faction that would take him over Groce, I am not among that club.
No. 43 Chris Mack, Xavier
They seem to perform well as evidenced by making the tourney 3 out of his 4 years there. However, not much noise once they are there. And if they played in a league like ours would they even get there to begin with?
No. 42 Josh Pastner, Memphis
Props to the Tigers cause I will never forget Baskerville Holmes, Keith Lee and company-one of my favorite college teams ever! Pastner almost as upbeat as Groce, but with the recruiting pipeline that Memphis has had all these years shouldn't there have been more success? I'm just saying that Groce may not be better, but he's as good!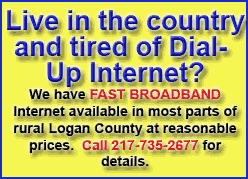 No. 41 Ed Cooley, Providence
Don't know as much about coach Cooley as I should. Looks like a solid recruiter that has his team on the rise. Is that enough to rank somebody higher? And that much higher? I think not!
No. 40 Bruce Weber, Kansas State
There may have been a time where I would've ranked Coach Weber very high and probably higher than coach Groce. But now is not that time. I stood up for Weber when detractors were coming out of the woodwork. But something happened on the way to the forum and the positive results just weren't there-whatever the reason/s. I will always remember him and thank him for some great seasons especially the 2004-05 ride that was the greatest since my childhood UCLA teams, but the sad ending was a real disappointment. I wish him well, but I wish us better.
No. 39 Tubby Smith, Texas Tech
I really like Coach Smith. But if you're gonna rank and rate on what you've done for me lately…I'm just a little confused-not one .500 plus conference record in 7 years. I thought his Gopher teams would be more competitive. They weren't and so we're better off with what we've got.
No. 38 Buzz Williams, Virginia Tech
This may be one of the few exceptions I will see on the entire list. Williams is an excellent coach. A string of several Sweet 16s…it's hard to argue with that. However, as good as he is-would I rather have him than Coach Groce?-no!
No. 37 Rick Byrd, Belmont
Outstanding coach. And one of my friends was a long-time assistant in the program. They are a tough match-up for major program teams who are used to slugging it out in the middle. Belmont usually gets up & down well, shoots lights out from distance and converts their free throws. But once again I love mid-majors and I love a lot of the coaches that are being touted on this list. But, most of them don't see the teams we see night in and night out and if we're really going to compare coaches, that has to be a major consideration. I think coach Bryd is awesome, but if you're gonna let me pick, I'll take coach Groce.
No. 36 Steve Alford, UCLA
Had a great run at New Mexico…was surprised to see him emerge in my old stomping grounds. But no matter how you rate him, I saw him up close many times in our league when he was at Iowa and he rarely scared me. I will say his team probably played our 04-05 team better than anyone-losing in overtime, but that was an anomaly! Not only would I rather have coach Groce-I'd rather have him ten times over!
No. 35 Phil Martelli, Saint Joseph's
A couple of noteworthy seasons and seems to be a legend where he is. Just don't think he is anywhere near the fit that it would take to be a success here. To me this one is an NC=no contest!
No. 34 Tad Boyle, Colorado
Outstanding coach. Turning this whole program around after decades in the dumpster. But who couldn't recruit to Boulder, Colorado? I'm not very good but I promise you that I could recruit there! And, Groce has already gone up against one of Boyle's great teams and beat him in the NCAA tournament! Hello…is there anyone home over at ESPN??? And Groce can't crack the top 75? And you don't think they're against Illinois with some kind of a bias? Please…
No. 33 Fran McCaffery, Iowa
Doing a great job turning around the disaster that has been Iowa Hawkeye basketball. Talked to my long-time friend and former Iowa Superstar Jess Settles at the Big Ten Tourney and he said Fran has upgraded this program from top to bottom. I didn't tell Jess this, but it needed it. And the longer I look at this list the more I laugh. Does the date Mar 8, 2014 mean anything to anyone? Too recent for you? That was the night coach Groce's Illini invaded Carver Hawkeye Arena and came away with a hard fought 66-63 victory…on the road! I'm not making this stuff up. And yes I know that one game does not a comparison make. But if you're gonna make a case of how good a coach is, then you certainly have to factor in head to head meetings. And wasn't this supposed to be Coach McCaffery's best Iowa team so far? And it was beaten by this Illini team in their own building? You can rank him ahead of Groce if you want to, but then you can't find a spot for Groce in the top 75? What are those rankers smoking? I think Groce is pretty good, but judging by these guys' criteria, he must be even way better than I'm making him out to be!
No. 32 Tim Miles, Nebraska
Not only one of the nicest coaches you will ever meet, but perhaps one of the nicest guys in America. Loved what he did with this year's Cornhuskers and especially wins over Indiana and Michigan State. Some don't like the head to head comparisons, but if that's what these guys want to use, I'll play along. The vaunted Huskers came to Champaign on Feb 26, 2014 and were red hot and on fire. Coach Groce's guys held them to 49 points on 36% shooting and Nebraska had only one guy in double figures and he got to that level during clean-up time in the last few minutes! I wish Miles all the luck in the world in Lincoln, but Groce is a runaway winner in this twosome.
No. 31 Lon Kruger, Oklahoma
The LDN's Greg Taylor and I have remarked on more than one occasion that perhaps Lon Kruger is the best basketball coach Illinois has ever had. And that's saying a mouthful. From an x's and o's perspective you might find it hard to argue. He was also exceptionally good to me and Greg while he was here. That's just it…he has had a pattern of only staying for a few years and then moving on. To build an elite program we need longevity and we have that with Groce.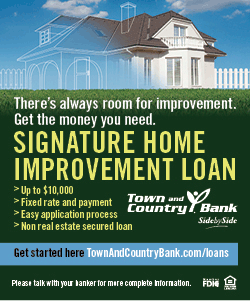 No. 30 Bob Huggins, West Virginia
Funny guy, Coach Huggins. Always friendly and nice to Craig Zastrow and me at the yearly Final Four. Loved his Cincinnati Bearcat teams. However, Illinois has beaten his brains out the last several times we've played them. I don't think any of those had Groce on our bench, but if we do match-up I expect the same results!
No. 29 Jim Crews, Saint Louis
Coach Crews building a jaurgenaut in the Gateway City of Champions. However, let's not forget that Coach Rick Majerus got this ball rolling. And I don't think there is any more evidence on how good Crews is in comparison to Groce. And when you factor in how tough our league is… that tips the scale to Groce.
No. 28 Jim Larranaga, Miami
I will never forget the run his George Mason team made to the Final Four. And it pains me to think that his super-talented Miami team only bested Groce's first team by one desperation fall away 3-pointer and an interesting call along the baseline. But did you even expect Illinois to be in the dance in the first place? And did you expect them to have the ball with a chance to go to the Sweet 16? I didn't. Once again, you can place coach Larranaga at 28 and above Groce if you want to, but if you have him here-you must have Groce in the top 75 or you've never seen him coach!
No. 27 Mick Cronin, Cincinnati
Just completed the best season he has had in his 8 years with the Bearcats. If this is his best and Groce has only had two with Illinois wouldn't you expect better results by now? I do and I will-tilt to Groce.
No. 26 Archie Miller, Dayton
I like Miller and I like the Flyers…fun place to watch a game over on the river. But, Miller's best Atlantic 10 finish is 5th. So, if he's 26th best coach in the country-Groce must really be up there…but not in the top 75-right guys?
No. 25 Jamie Dixon, Pittsburgh
One of my fondest Pittsburg memories was Illinois winning on the road during a furious Pitt comeback with Jens Kujawa nailing clinching free throws in the final moments. But Dixon is good-he's real good and one of the few justifiable choices on this list. In fact, in my book this is way too low as I would probably have him in my top 20. As good as he is there has not been much post-season success and he's had plenty of years to show it. This one's a push.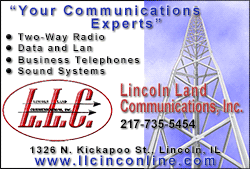 So then, where to rank Coach Groce?
I know you are waiting with baited breath. Stay tuned tomorrow when I unveil my ranking…just kidding-I'm not going to make you wait. I would say that Coach Groce is realistically somewhere in the top 30…probably between No. 20 and No. 30. I would say that the jury is still out on Coach Groce because he has only been here for two years and we're just now finally seeing how he goes about recruiting, how he handles the highs & lows of the job, how he is dealing w/ expectations, and on and on the list goes!
I would rank him extremely high in his ability to deal with & relate to people. People like him. That is great news when you consider how tough recruiting is and when you have to make inroads w/ parents, grandparents and AAU handlers-I mean coaches. We have a guy at the helm who can get it done in the living room, across the kitchen table and out in the summer trenches. And ultimately it will be recruiting where he sinks or swims!
As far as game management is concerned, I rate him pretty highly there as well-though I would love to see him when we get recruits that can do what he wants done. He is so stinking positive and optimistic he literally wills our team to a greater finish than the sum of their parts would otherwise dictate. I don't know if you call that "coachin 'em up" or not, but I would state that he gets about everything he can get out of the individuals and the group collectively as a team. He knows what he's doing and he knows how to get winning results.
He seems to substitute well, manages the clock in a decent fashion and doesn't have every ref in the nation hating him-so he's got that going for him. He doesn't seem to miss a beat, stays on top of the small things and utilizes his assistant coaches very well. He doesn't micromanage them and lets the team bring their strengths to the table almost too much. If I had any criticisms and incredibly I don't have many, my two cents worth would be to run even more plays & quick hitters than Coach Ford flashes in from the sidelines. As I watch the college game today I don't think kids freelance as well as they used to and I think we could hurt some teams w/ more set plays. Keep in mind that coach is not calling the LDN to get our advice on these things.
Coach Groce seems to really understand Big 10 basketball which is a very important rating category to me. He has really emphasized with the players how important it is to win home games, but he also has them very relaxed & prepared on the road and he has guided them to some big victories there too.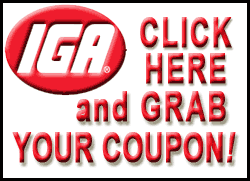 As far as post-season hoops are concerned it is a very small sample size, but keep in mind that the Illini were a possession or two away from the Sweet 16 a couple of years ago with a team that most of the nation felt would never get to the dance, knew little about and didn't think would be much of a threat. My view of that team is if they get by Miami, no one would've wanted to play Illinois-and then it's all about match-ups and you never really know how the Illini might have finished.
As I move one by one across the list of the top 75 coaches all I can tell you is that I don't see many any more successful than John Groce. I recognize that some of them may have as much upside as he does, but to state categorically that they are better than Groce at this point in my mind is a dice roll. I see that many of them have not recruited the high profile athletes that Coach Groce has signed. I discover that not all of them have had even the limited post-season success that he has had, but yet he's not worthy of being in the top 75? I hope you are kiddin' me? It and he doesn't sell magazines does it/he? I'm not trying to sell you anything…because he's not for sale and neither am I.
But as for me and my house. We like Illinois' coach. I guarantee you he's in our top 75. He's in our top 20. He's in our top 10. Let's face it…he's No. 1 with us! And if that's being a homer…then so be it…
…just one more thing. When Illinois makes the long climb back to the top- and the Illini will in due time…I don't want to say I told you so…but, I'll be happy to drive to your house and whisper in your ear-
I told you so!
That's how we rank him…how do you rank him?
[By JEFF MAYFIELD]
Respond to the writer at jeffqmay@gmail.com.