Czech film makers capture nothing more American than Route 66 and apple pie
Send a link to a friend Share
[June 02, 2014] ATLANTA - Sunday morning the iconic Mother Road, Route 66, brought together the town of Atlanta and a Czech Republic film crew. The Czech Republic Route 66 Association is traveling from Los Angeles east to Chicago making a movie as they go about the fun places to visit along Route 66 and some unusual events. The contest was co-sponsored by the Atlanta Betterment Fund and The Czech Route 66 Association.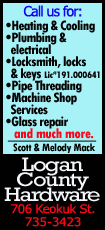 The CRR66A representatives stopped in Atlanta to film an apple pie eating contest between one member of their crew and Atlanta residents Jared Mattingly and Kris Langley.

Joining the trio was professional eating champion Pat Bertoletti of Chicago. Pat is of Czech descent and has been to his native land to take part in eating contests. He is also a graduate of the Kendall College Culinary Arts program and the owner of "Taco in a Bag" restaurant in West Dundee, which won Food Court Wars on the Food Network.

The apple pies were baked by Angie Harrison and Illinois State Fair Blue Ribbon pie baker Bill Thomas, both of Atlanta. Thomas served as the Emcee for the pie eating contest, which took place before a large crowd under the Paul Bunyon statute on Route 66 in downtown Atlanta.

Thomas announced that the four contestants would have 6 minutes and 60 seconds, in honor of the Mother Road, to eat as many apple pies as possible. While they all gave it their best effort, the professional roared to victory consuming eight pounds of apple pie in the allotted time.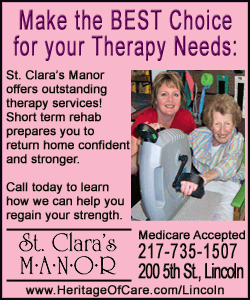 When asked to comment on the experience after he was done, Jared Mattingly said, "I think I can check this off my to-do list. Once was definitely enough for a food eating contest." Kris Langley laughed and said, "At least I beat him," as he nudged his good friend Jared.
This is the second full length documentary that Zdenk Jurasek has made about Route 66. His intent is to bring the legend of Route 66 closer to the European public. His first film about the Mother Road is the 2010 production "Route 66-Mainstreet USA." His crew began the current production on May 19th and will wrap in Chicago on June 3rd. Jurasek is the founder of the Czech Republic Route 66 Association.
[By CURT FOX]