Abbas, who heads the mainstream Fatah movement, has said the 17-member cabinet would be comprised of unaffiliated ministers and that it would strive to pursue peace, despite Hamas's refusal to accept co-existence with Israel.

Ministers in the new administration took the oath of office in a ceremony in Ramallah, the Palestinian seat of government in the Israeli-occupied West Bank. Three ministers from the Hamas-run Gaza Strip were denied entry to the West Bank by Israel.

"Today and after announcing the government of national unity we declare the end of division that caused catastrophic harm to our cause," Abbas said.

Hamas has run the Gaza Strip since seizing the territory from Fatah forces in a brief civil war in 2007. Past reconciliation efforts, largely brokered by Egypt, have failed over power-sharing.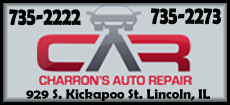 Israeli Prime Minister Benjamin Netanyahu has urged world leaders not to rush into recognizing the new Palestinian government, saying it would serve as a front for Hamas and "strengthen terrorism".

At the inauguration ceremony, Abbas said the new government would abide by commitments made by previous Palestinian administrations and by agreements ratified by the umbrella Palestine Liberation Organization, a reference to interim accords with Israel.

[to top of second column]
On Sunday, U.S. Secretary of State John Kerry, who spearheaded the peace efforts that collapsed when the unity deal was signed in April, spoke by telephone with Abbas and voiced his concern about Hamas's role in the government, State Department spokeswoman Jen Psaki said.

Israel, the United States and the European Union regard Hamas as a terrorist group over its refusal to recognize Israel, accept existing interim Israeli-Palestinian peace deals and renounce violence.

In his telephone call, Kerry stressed the importance of the new government committing to those principles, Psaki said.

"The Secretary stated that the United States would monitor the situation closely and judge any government based on its composition, policies, and actions," she added.

(Additional reporting by Nidal al-Mughrabi in Gaza, Writing by Jeffrey Heller in Jerusalem, Editing by Dan Williams)
[© 2014 Thomson Reuters. All rights reserved.]
Copyright 2014 Reuters. All rights reserved. This material may not be published, broadcast, rewritten or redistributed.