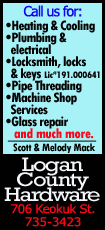 - - -

Blue Jays 4, Royals 0 Mark Buehrle became the first 10-game winner in the major leagues this season by hurling eight scoreless innings as the Toronto Blue Jays split their four-game set with the Kansas City Royals.

Buehrle (10-1) did not allow a runner to reach third base and won his sixth consecutive decision.

Edwin Encarnacion went 2-for-3 and hit his 19th home run for the first-place Blue Jays (34-24).

The Royals (26-30) dropped their second straight contest after taking the first two games of the series and will continue their six-game road trip against the St. Louis Cardinals on Monday.

- - -

Giants 8, Cardinals 0

Joaquin Arias, filling in at first base, went 3-for-4 with three RBIs as the San Francisco Giants jumped all over the St. Louis Cardinals.

Starter Tim Hudson (6-2) allowed only three hits and two walks over seven scoreless innings.

The Giants (37-20) took three-of-four from the Cardinals (30-27) and upped their healthy National League West lead to 7 1/2 games.
- - -

Brewers 9, Cubs 0

Scooter Gennett had three hits - including a solo home run in the fifth - and Kyle Lohse threw a complete game shutout as the Milwaukee Brewers took a three-game series from the Chicago Cubs.

Lohse (7-1) won his seventh consecutive decision by holding the Cubs (20-34) to three hits while striking out six. He also went 2-for-3 at the plate with two RBIs for first-place Milwaukee (34-23).

- - -

Rangers 2, Nationals 0

Starter Yu Darvish pitched eight shutout innings and Leonys Martin hit a solo home run to break a scoreless tie in the seventh as the Texas Rangers beat the Washington Nationals to avoid a three-game sweep.

Darvish (5-2) was scratched from his previous start, on Tuesday, with stiffness in his neck. But he fanned 12 batters on Sunday and at one point struck out five batters in a row.

- - -

Athletics 6, Angels 3

Sonny Gray allowed three runs over 6 2/3 innings, shortstop Jed Lowrie homered, and the Oakland Athletics beat the Los Angeles Angels and nemesis Jared Weaver.

The A's (35-22) increased their lead in the American League West to 4 1/2 games over the Angels (30-26) and reversed their fortunes against Weaver.

Weaver (6-4) had gone 8-1 with a 0.87 ERA against the A's in 11 starts since 2011 before facing them on Sunday.

- - -

Red Sox 4, Rays 0

Left-hander Jon Lester tossed seven shutout innings and struck out 12, infielder Brock Holt stroked four doubles and the Boston Red Sox roared to their seventh straight victory.

Boston (27-29), losers of 10 straight after last Sunday's loss at Tampa Bay (23-34), continued to turn things around.

The Rays lost their sixth straight.

- - -
Twins 7, Yankees 2

Phil Hughes pitched eight strong innings against his former team and second baseman Brian Dozier had the go-ahead RBI double with two outs in the top of the ninth inning as the Minnesota Twins stormed back for a victory over the New York Yankees.

Hughes (6-1) made his return to New York after signing a three-year deal with the Twins following seven seasons with the Yankees (29-26).

He allowed two runs in the fourth inning when Minnesota (26-28) fell behind before rallying with six runs in the ninth.

- - -

Braves 4, Marlins 2

Evan Gattis hit a tie-breaking, two-run homer in the top of the ninth inning to lead the Atlanta Braves to a win over the Miami Marlins.

The win gave the Atlanta Braves (31-25) a three-game sweep of the Marlins (28-28). The two teams started the series tied for first place in the National League East, but the Braves are now alone in the top spot.

- - -

[to top of second column]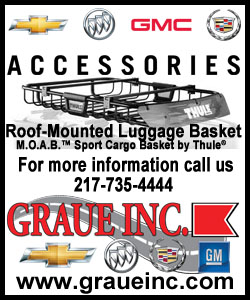 Mariners 4, Tigers 0

Seattle Mariners rookie Roenis Elias threw his first complete-game shutout while out-dueling reigning American League Cy Young Award winner Max Scherzer.

Elias surrendered just three hits and struck out nine for Seattle (28-28).

Scherzer (6-2) gave up four runs in 6 2/3 innings as Detroit dropped to 31-22.

- - -
White Sox 4, Padres 1

Chris Sale threw a complete game and Paul Konerko drove in three runs to lead the Chicago White Sox to a win against the San Diego Padres.

Sale (5-0) struck out nine without issuing a walk for his first complete game since August last year.

- - -

Orioles 9, Astros 4

Manny Machado belted his first grand slam, capping a six-run sixth inning while leading the Baltimore Orioles to a victory over the Houston Astros.

The Orioles (28-27) broke out of a slump as they had scored nine runs total over their previous four games.

- - -

Indians 6, Rockies 4

Michael Bourn's two-run home run with one out in the bottom of the ninth inning gave the Cleveland Indians a victory over the Colorado Rockies.

The Indians (27-30) swept their three-game weekend series with the Rockies (28-28).

- - -

Mets 4, Phillies 3 (11 innings)

Lucas Duda's 11th-inning, two-run home run gave the New York Mets their second extra-inning victory in as many days over the Philadelphia Phillies.

Pitcher Josh Edgin earned the victory for the Mets (27-29), striking out the side in his one inning of work while Jenrry Majia got his sixth save.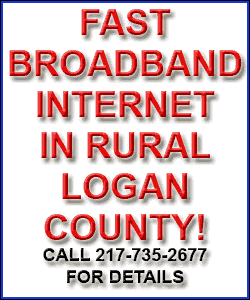 - - -

Reds 4, Diamondbacks 3

Ryan Ludwick had two hits, including one of four Cincinnati home runs, and Alfredo Simon won his career-high seventh game of the season.

Ludwick, Zack Cozart, Todd Frazier and Chris Heisey hit solo homers as the Reds (26-29) won the final three games of their four-game set against Arizona (23-36).

- - -

Pirates 5, Dodgers 3

Andrew McCutchen and Josh Harrison homered, and Pedro Alvarez drove in three runs, leading the Pittsburgh Pirates to a victory over the Los Angeles Dodgers.

The Pirates (26-30) took three-of-four from the Dodgers (30-28), capturing a series in Los Angeles for the first time since Sept. 19-21, 2006.

Pittsburgh (26-30) also beat Dodgers starter Zack Greinke (8-2) who gave up four runs on five hits with seven strikeouts and two walks in six innings.

- - - (Editing by Jahmal Corner in Los Angeles and John O'Brien)
[© 2014 Thomson Reuters. All rights reserved.]
Copyright 2014 Reuters. All rights reserved. This material may not be published, broadcast, rewritten or redistributed.