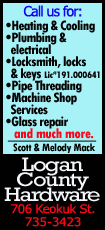 Three days and a three-game sweep of the Angels later, the A's lead has jumped to 4 1/2 games, and their confidence has soared.

Right-hander Sonny Gray allowed three runs over 6 2/3 innings, shortstop Jed Lowrie homered, and the A's beat the Angels and nemesis Jered Weaver 6-3 on Sunday, completing the sweep.

The A's swept the Angels in a series of three or more games in Oakland for the first time since June 29 to July 1, 2004, and improved to 5-1 overall against them this year.

"It was great," Gray said of the sweep. "We all knew coming in it was tight and they were playing really good baseball, and we needed to take care of business at home. The way we were able to put these three games together and even the games at home before that was awesome. The fans, it was a packed house for three days in a row here, and that was big."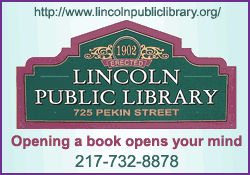 Weaver (6-4) had gone 8-1 with an 0.87 ERA against the A's in 11 starts since 2011 before facing them Sunday. He allowed six runs and 11 hits -- both season highs -- and had his five-game winning streak against the A's snapped. In his previous eight starts this season, Weaver had gone 6-1 with a 2.01 ERA.

"I think he just left some pitches up," A's third baseman Josh Donaldson said of Weaver. "For him, he tries to execute up at times, but there are times when he left some off-speed pitches up and that gives us a chance to definitely hit the ball a little bit harder."

First baseman Alberto Callaspo and second baseman Eric Sogard each had three hits for the A's. Lowrie went 2-for-3 with two RBIs and a solo homer in the fifth. Donaldson went 2-for-4 and drove in two runs.

"We made him work some, but for the first time we squared some balls up, hit a few balls that found some holes," A's manager Bob Melvin said. "He's always difficult. You never know what he's going to throw. He's as unpredictable as any pitcher in the league. That was a good game for us against him."

Gray (6-1) gave up seven hits, struck out five, walked three and threw a season-high 113 pitches.

After Angels shortstop Erick Aybar ripped an RBI double to right with two outs in the seventh, Gray gave way to right-hander Dan Otero, who struck out first baseman Albert Pujols looking. Luke Gregerson pitched a scoreless eighth, and closer Sean Doolittle struck out the side in the ninth for his fifth save, extending his streak to 14 1/3 scoreless innings.

The A's built a 4-0 lead in the third inning, batting around against Weaver.

"You're going to have good ones and bad ones, especially seeing a team in your division so many times," Weaver said. "This is a totally different A's club. They have great pitching, guys who can get on base at the bottom of the order and who can do the little things. I had one inning that got away from me. I wish we played better this series, but it is not the end of the year. We'll see them again."

[to top of second column]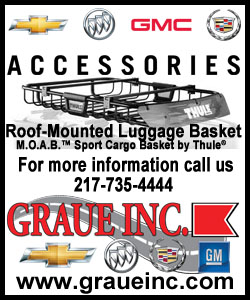 After Callaspo led off the third with a single, right fielder Craig Gentry hit what appeared to be a sure double-play one-hopper to Aybar. But the speedy Gentry beat second baseman Howie Kendrick's throw to first after the force at second.

Sogard singled Gentry to third. Center fielder Coco Crisp lined a double to right-center, scoring Gentry and sending Sogard to third. After Weaver walked catcher John Jaso, loading the bases, Donaldson grounded a two-run single to left, making it 3-0. Then, with two outs, Lowrie singled sharply to right, driving in Jaso.

"We stubbed our toe this weekend, but we're looking at the big picture," Angels manager Mike Scioscia said. "We're a good team and our pitchers are a big part of that."

NOTES: Angels CF Mike Trout was out of the lineup for the second straight game with upper-back stiffness. "It definitely feels better than yesterday," Trout said before the game. "I just feel a little bit stiff." ... After playing back-to-back rehab games with Triple-A Salt Lake at Albuquerque, Angels OF Josh Hamilton (left thumb surgery) was expected to work out Sunday then travel Monday to Houston, where the Angels open a three-game series Tuesday. Barring a setback, he'll likely be activated from the disabled list Tuesday. ... Oakland 1B Brandon Moss (strained right calf) was out of the lineup for the second straight day but said he felt much better. ... A's RF Josh Reddick (hyper-extended right knee) was out of the lineup, one day after being injured, and is day-to-day. ... The A's called up C Stephen Vogt from Triple-A Sacramento and sent down RHP Fernando Rodriguez. Vogt started against the Angels. ... A's RHP Ryan Cook (right forearm strain), who pitched a scoreless inning Saturday during a rehab stint with Class A Stockton, will likely be activated Tuesday, A's manager Bob Melvin said.
[© 2014 Thomson Reuters. All rights reserved.]
Copyright 2014 Reuters. All rights reserved. This material may not be published, broadcast, rewritten or redistributed.