Elias became the first Mariners pitcher to throw a complete game this season, and he did it in impressive fashion by shutting out the Detroit Tigers 4-0 at Safeco Field.

Elias, a 25-year-old left-hander out-dueled the Tigers' Max Scherzer with a three-hit shutout that took 111 pitches to complete. He struck out eight and never allowed a runner past second base.

"He tells me all the time he wants to pitch more, and I tell him: 'Pitch better, and you'll stay in there,'" manager Lloyd McClendon said. "Today, he pitched better."

Elias (4-4) became the first Mariner to complete nine innings this season, as neither Felix Hernandez nor Hisashi Iwakuma has been able to do it yet.

"It meant a lot to me," the Cuban said through team interpreter Fernando Alcala. "It's only the second time I've ever had a complete game."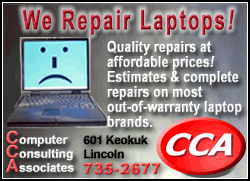 Scherzer (6-2) had won his past six decisions after suffering a loss at San Diego on April 13, but the Mariners jumped on him early while building a 4-0 lead into the seventh inning. Scherzer allowed four earned runs on nine hits, including a solo home run by Seattle shortstop Brad Miller in the seventh, over 6 2/3 innings of work.

"You always want to win a series, and we didn't win the series here -- I'm part of the blame for that," Scherzer said. "And I hope to pitch better when we go back home."

Detroit manager Brad Ausmus was less concerned about Scherzer's performance than he was the way the Tigers approached the game. On the final day of a seven-day road trip, and having played 16 road games in 20 days, the Tigers were, in the words of Ausmus, "the flattest we've been all year, for sure."

Ausmus refused to use the long road trip as an excuse, though.

"I just thought we were flat," he said. "It's one of those days when we made quick outs and we didn't put up much of a fight."

Said Scherzer: "When you play 160 games, we're going to have some bad games. This is one of them. But we're a good enough team to understand that we won't be defined by one game."

Elias dominated the Detroit bats for most of the game, allowing three singles and one walk. Elias had thrown 101 pitches going into the ninth inning, then he got second baseman Ian Kinsler, first baseman Miguel Cabrera and designated hitter Victor Martinez on 10 pitches to finish off the complete game.

The Mariners built a 3-0 lead behind RBIs from center fielder James Jones, right fielder Michael Saunders and second baseman Willie Bloomquist before Miller's one-out solo shot in the seventh essentially put the game out of reach.

Leadoff hitter Endy Chavez, third baseman Kyle Seager, Jones and Bloomquist each had two hits for the Mariners (28-28). Jones singled off reliever Phil Coke in the seventh inning but stayed in the dugout when the eighth inning started because of groin soreness.

[to top of second column]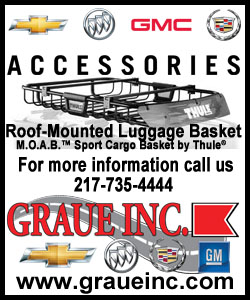 Detroit had just three hits, with Cabrera and Martinez combining to go 0-for-7.

The Tigers (32-21) have not won a series since sweeping Boston May 16-18 at Fenway Park. They have Monday off before hosting Toronto in a three-game series.
"I don't think the off day is coming at a bad time," Ausmus said.
The Mariners got to Scherzer early in Sunday's game, with a pair of first-inning doubles resulting in a 1-0 Seattle lead. Designated hitter Chavez led off the game with a double into the left-field corner, and Saunders brought him home with a one-out double to center.

Scherzer gave up back-to-back singles to open the third inning but eventually got out of it without any damage, thanks in part to an inning-ending putout at home plate when the Mariners attempted a two-out double steal. Detroit catcher Bryan Holaday threw to second base as Chavez tried to steal second, then shortstop Danny Worth returned the throw home -- and Holaday blocked the plate as he tagged out Bloomquist trying to come home from third.

"I left a couple balls up, and they capitalized on some off-speed pitches," said Scherzer, who now has a record of 27-5 since the start of the 2013 season.

NOTES: Mariners 2B Robinson Cano (hand) was not in the lineup again Sunday, which marked the fourth consecutive game he has been out of the lineup. Manager Lloyd McClendon said before the game that Cano feels pain when hitting and that the team is being cautious with him. No timetable has been set for his return, although Cano is probably available to pinch-hit. ... Seattle still has not formally announced a Tuesday starter, although Triple-A RHP Erasmo Ramirez seems the most likely option. RHP Brandon Maurer was sent to Triple-A over the weekend, leaving the Mariners with a four-man rotation for now. ... Mariners 2B Nick Franklin looks like a top candidate to be sent down to Triple-A if the Mariners make a move to call up a Tuesday starting pitcher. Franklin is hitting just .128 and has gone 0-for-11 with seven strikeouts over his past three starts. ... Detroit shuffled its lineup before Sunday's game, with OF Rajai Davis replacing 2B Ian Kinsler in the leadoff spot. Kinsler slid down to No. 2 in the order.
[© 2014 Thomson Reuters. All rights reserved.]
Copyright 2014 Reuters. All rights reserved. This material may not be published, broadcast, rewritten or redistributed.