Chicago White Sox - PlayerWatch
Send a link to a friend Share
[June 02, 2014] OF Adam Eaton gets plenty of attention for his speed and gritty play, but his defense is center field has been a key part of his game. While Eaton hasn't gotten on base perhaps as much as he would like -- he's hitting .259 with a .318 on-base percentage -- Eaton has brought other aspects of his game to the White Sox. One that has possibly taken opponents by surprise: his arm strength. Eaton threw out a player at home Saturday against the Padres and nearly threw out another. "I definitely think, especially with my arm injury last year, I think a lot of people downplay my arm a little bit," Eaton said. "I've been downplayed my whole life. I'm not really worried about it. I continue to go out there and compete."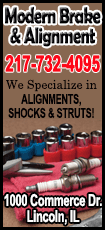 INF Marcus Semien was optioned to Triple-A Charlotte following Sunday's win against the Padres. The move creates a roster spot for Jose Abreu when he gets activated before Monday's game at the Dodgers. Semien showed some good things in a somewhat limited crowd due to a crowded infield. But it's in the best interests of both Semien, 23, and the White Sox for him to get regular playing time, and the best option to do so is in the minors. Semien hit .218 with three home runs, 18 RBIs and 22 runs scored in 43 games this season. "It's never going to be an easy game," Semien said. "You never have it figured out. I realize that and I'm very, I'm glad I have the right work ethic and I work hard everywhere I'm at. I'll try to make the most of this new opportunity."

1B Jose Abreu (posterior tibia tendonitis in his left ankle) is expected to be activated from the 15-day disabled list prior to Monday's game at the Los Angeles Dodgers. Abreu participated in a simulated hitting game before Sunday's game. Through a translator, Abreu said there are no limitations for his return and he is anxious to get back on the field. Abreu will provide the White Sox's lineup with much-needed power. "I think the rehab has gone really well," Abreu said through a translator. "I don't think there's any now. It's just playing now. But I don't think it will be a challenge with the way it's felt."
RHP Scott Carroll was the odd man out when the White Sox needed to open a spot in the rotation when Chris Sale returned from the disabled list. While Carroll would obviously like to remain a starting pitcher, his move to the bullpen gave Chicago something it had been missing -- a legitimate long reliever. Carroll thrived in the role. In his three games out of the bullpen, Carroll allowed two runs in 8 2/3 innings with four strikeouts. "He's figured it out pretty quick on coming in, throwing strikes, getting ground balls," manager Robin Ventura said. "You know, get in and out, and that's the biggest thing for a guy that comes in trying to get some innings and he's done a pretty good job of doing that."
[© 2014 Thomson Reuters. All rights reserved.]
Copyright 2014 Reuters. All rights reserved. This material may not be published, broadcast, rewritten or redistributed.