Logan County Relay for Life announces schedule of events
Send a link to a friend Share
[May 31, 2014] LINCOLN - On Friday night of July 25th the parking lot (weather permitting) of the Lincoln Center at Lincoln College will be transformed into the 2014 "Cookin' up a Cure for Cancer" activities relating to the Relay for Life of Logan County.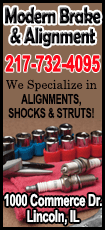 There will be activities, a silent auction and food available for the twelve hours of the relay beginning at 6:00 p.m. on Friday until the balloon release at 6:00 a.m. on Saturday morning. Anyone can participate, even if they are not officially on a team. Bring a chair and watch if you are not able to walk.

Luminaries are $10 each and may be purchased in memory of one who has fought the fight and is now at rest or in honor of one who is continuing to fight and is a survivor! The luminaries will be lit at 9 p.m. on Friday night as all the names will be read. They will continue to glow until the end of the relay.

Luminaries are available from any Relay team member or at the gate the night of the relay until 9:00 p.m.

Survivors are encouraged to register through any team member or by calling 217-855-1645 for forms. Information from those updated registrations will be used for the mailing of the invitations to the Survivor dinner and for ordering survivor shirts for all pre-event activity the day of the relay beginning at 4:00 p.m. at the Lincoln Center.

On Friday, participants are asked to sign in at Lincoln Center starting at 4 p.m. Survivors are invited to attend the Survivor Dinner at the old gymnasioum on the Lincoln College Campus. The dinner is sponsored by John Guzzardo of Guzzardo's Restaurant in Lincoln.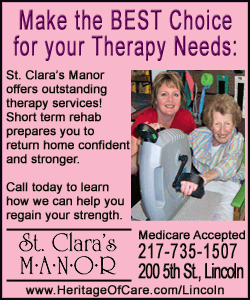 To date eight teams are registered for this year's event. They are: Bosom Buddies, Purpose Driven People, Faith, Hope and Love, Railers Fighting Back, Walking Wonders, Walking Brave, St. John UCC Remembers, Jiglers, Emblem Ladies, Get Involved, Northern Lites, Dana's Team, Northwest Wildcat Walkers, Lincoln Jaycees, St. Peter Lutheran, Emden, Angels All Around, Cadence's Cancer Fighters, and the CEFCU Lincoln Member Center.

If you have a team or would like to get started forming one, it is not too late. Teams can register for this year's event by calling Carolyn Motley at 217-732-8032.
[Text received; TONITA REIFSTECK, RELAY FOR LIFE PUBLICITY CHAIR]