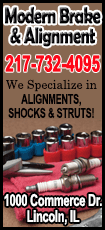 Annual consumer inflation in the 18 countries sharing the euro fell to 0.5 percent in May from 0.7 percent in April, the EU's statistics office Eurostat said on Tuesday.

Economists surveyed by Reuters expected inflation to remain at April's level.

"The ECB hardly needs any more reason to deliver a major package of stimulative measures at its June policy meeting on Thursday to counter the risk of prolonged very low inflation turning into deflation," said Howard Archer, chief European economist at consultancy IHS Global Insight.

Sources told Reuters last month that the ECB was preparing a package of policy options for its meeting on Thursday, including cuts in all its interest rates and targeted measures aimed at boosting lending to small- and mid-sized firms (SMEs).

The weak rate of May price rises would seem to cement expectations that the ECB will now deliver a series of measures to make it even cheaper to borrow and help the economy.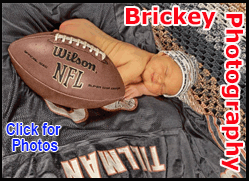 May's reading is back at levels last seen in March - the lowest level since November 2009. Tuesday's reading came after a low number from Germany.

Inflation in the 9.5 trillion euro economy is stuck in the ECB's 'danger zone' of below 1 percent, a sign of the fragile recovery. The ECB says it stands ready to use all tools available to fend off deflation risks and aid the economy.

"The ECB has consistently underestimated the deflationary forces threatening Europe and now is the time for unconventional monetary policy," said Dominic Rossi, global chief investment officer at Fidelity Worldwide Investment.

Core inflation, excluding energy, food, alcohol and tobacco, fell to 0.7 percent in May from 1.0 percent in April. Energy prices were flat on the year, showing no decline for the first time in five months.

Global financial markets have been buoyed by the odds of cheaper money in the bloc and could react sharply if the ECB does not deliver on Thursday.

The euro rebounded against the dollar after the inflation data was released, suggesting the markets have already priced in expectations of incoming monetary policy easing by the ECB.

MILLIONS JOBLESS

In a sign of the slow economic recovery, a separate Eurostat data release showed the bloc's unemployment dipped marginally to 11.7 percent in April from 11.8 percent, but still near the record high of 12 percent registered a year ago.
Some 18.75 million of people are without jobs in the euro zone - 76,000 less than in March, the Eurostat data showed.

Joblessness has been stuck at almost 19 million people for the last four months and shows the human impact of the worst financial crisis in a generation, but it also varies widely across the euro zone.

The European Commission, the EU executive, said the April unemployment data was a positive sign, but there were many tough challenges ahead on the road towards a significant improvement.

"The EU finally has to turn a vicious circle into a virtuous one, where more people can work, earn, spend and thereby create demand for other people's work too," Laszlo Andor, the EU's commissioner for employment said in a statement.

"By shifting taxation away from low-paid labour, hiring can be made easier and household incomes can be boosted," he added.

(Additional reporting by Robin Emmott Editing by Jeremy Gaunt)
[© 2014 Thomson Reuters. All rights reserved.]
Copyright 2014 Reuters. All rights reserved. This material may not be published, broadcast, rewritten or redistributed.