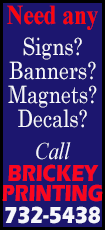 He also called on the government to map out a credible growth strategy and take measures to boost Japan's long-term growth potential, as improvements in the economy and an ageing population have led to labor shortages.

"Talking at an early stage about specific plans for exiting (quantitative easing) risks confusing markets, as we've seen in examples overseas," Kuroda told parliament, alluding to the market volatility caused last May by the Federal Reserve's suggestion that it would start tapering its massive asset purchases.

"We'll need to debate plans on an exit when our 2 percent price target is achieved in a stable manner. But it's too early to discuss specifics now," he said.

How to withdraw the massive stimulus, including the tapering of its government bond purchases, will depend on price and market developments at the time, Kuroda said.

The BOJ has stood pat on policy since deploying an intense burst of stimulus in April last year, when it pledged to double base money via aggressive asset purchases to achieve its 2 percent inflation target in roughly two years.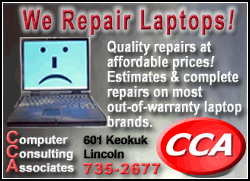 While private-sector analysts remain skeptical on whether inflation will accelerate so quickly, Kuroda has repeatedly voiced confidence that Japan will hit the target sometime during the next fiscal year beginning in April 2015.

His optimistic tone has led market players to scale back expectations of a near-term expansion of stimulus. While many still expect the BOJ's next move to be an easing of policy, most of them now project the timing to be delayed by several months to around October, a Reuters poll showed.

Kuroda maintained his bullish view on the economy on Tuesday but reminded markets that the central bank is ready to ease again if risks threaten achievement of its price goal.

"We're still half-way through meeting our 2 percent inflation target," he said.

GROWTH STRATEGY CRUCIAL

Japan's economic recovery has been driven largely by strength in domestic demand, and has so far weathered the pain from an increase in the sales tax in April. Consumer inflation has accelerated, boding well for the BOJ's efforts to end 15 years of grinding deflation.

Core consumer inflation hit 3.2 percent in April from a year earlier. Excluding the effect of the tax hike, inflation picked up to 1.5 percent in April from 1.3 percent in March, suggesting that robust domestic demand is making firms more comfortable passing on the costs to households.
But real wages, which is adjusted for consumer inflation, fell at the fastest pace in over four years in April, data showed on Tuesday, underscoring the challenges of nudging up inflation without cooling spending.
The BOJ has argued that companies, having seen profits rise thanks to robust domestic demand and the boost from a weak yen on exports, will gradually raise wages and help sustain the strength in consumer spending.
Kuroda reiterated that improvements in the economy have boosted domestic demand and narrowed Japan's output gap to near zero. He then warned that such increase in domestic demand has highlighted the need to address supply constraints that may cap long-term growth.

An ageing population is leading to labor shortages, while prolonged deflation has forced companies to hold back on capital expenditure.

"Japan's potential growth has fallen significantly," Kuroda said. "It's therefore very important to map out a growth strategy to boost Japan's potential growth. I'd like to reemphasize that point," he added.

Kikuo Iwata, one of Kuroda's two deputies, echoed that view, warning that Japan could be stuck with low growth and mild inflation if the government's growth strategy stalls.

Iwata also called for bold structural reforms, warning that without such efforts, Japan may suffer from low economic growth even if the BOJ's price target was achieved.

(Additional reporting by Stanley White and Kaori Kaneko; Editing by Chris Gallagher & Kim Coghill)
[© 2014 Thomson Reuters. All rights reserved.]
Copyright 2014 Reuters. All rights reserved. This material may not be published, broadcast, rewritten or redistributed.