At D-Day Event, Obama To Connect World War Two, Sept. 11 Veterans
Send a link to a friend Share
[June 03, 2014] By Steve Holland

WASHINGTON (Reuters) - President Barack Obama will draw a connection between the "Greatest Generation" that fought in World War Two to the "9/11 generation" that emerged after the Sept. 11 attacks when he marks the 70th anniversary of the D-Day invasion this week.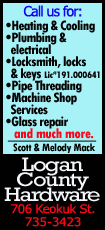 "There's a continuum of patriotism and sacrifice that you see in this generation and that you saw in the 'Greatest Generation,'" said Ben Rhodes, Obama's deputy national security adviser.

The president is expected to use his speech to stress the importance of the U.S-European alliance and underscore his government's commitment to caring for U.S. veterans in the wake of a healthcare scandal at the Veterans Administration

At the Omaha Beach landing site in Normandy, Obama will take part on Friday in a D-Day ritual that for years after World War Two largely took a back seat to remembrances of the Japanese attack on the U.S. naval base at Pearl Harbor, Hawaii, on Dec. 7, 1941, that drew America into the war.

That changed in 1984 when President Ronald Reagan at the 40th anniversary delivered what is considered "one of the defining speeches of the Reagan presidency," said Ken Duberstein, a former Reagan White House chief of staff.
Historian Douglas Brinkley, who wrote a book about the Reagan speech, said Reagan helped rekindle interest in World War Two among Americans that continues to this day.

"Now, going to Normandy has become like going to Gettysburg was for another generation," he said of the pivotal 1863 Civil War battle.

Reagan's widely praised speech on the bravery of the Army Rangers who scaled the Pointe du Hoc cliffs has presented a challenge for his successors who have marked the occasion at Normandy.

"The challenge is to adequately capture not just the events and their meaning but the men and their legacy," said speechwriter John McConnell, who helped write George W. Bush's speech on the 60th anniversary in 2004.

Presidents not only hail heroism during the D-Day anniversary but adjust their speeches at the D-Day event to send a message about U.S. resolve during contemporary events.

[to top of second column]
Bill Clinton said at the 50th anniversary in 1994 just after the Cold War, that "as freedom rings from Prague to Kiev, the liberation of this continent is nearly complete."

Bush, who formed a strong alliance to respond to the 9/11 attacks only to see part of it splinter with his 2003 invasion of Iraq, declared in 2004 that the U.S.-European alliance "is still needed today."

This year has a different kind of poignancy as there will be fewer D-Day veterans in attendance than ever before. They are believed to number only in the thousands and most at their youngest would be in their late 80s.

Those who go will be joined by some veterans of the Afghanistan and Iraq conflicts, part of what is known as the "9/11 generation" because many volunteered for duty to fight against those who brought down the World Trade Center towers.

"The legacy lives on," Rhodes said.

(Reporting By Steve Holland; editing by Andrew Hay)
[© 2014 Thomson Reuters. All rights reserved.]
Copyright 2014 Reuters. All rights reserved. This material may not be published, broadcast, rewritten or redistributed.