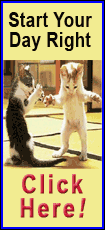 French government ministers have until now shied away from discussing in public BNP' negotiations with U.S. authorities, who are investigating whether the lender evaded U.S. sanctions relating primarily to Sudan, Iran and Syria between 2002 and 2009.

"If there is a an error or a violation then it's normal that there is a fine, but the fine has to be proportionate and reasonable," Foreign Minister Laurent Fabius said on France 2 television on Tuesday. "These figures are not reasonable."

The criticism comes two days before U.S. President Barack Obama meets President Francois Hollande in Paris, with ties between the two allies already strained over the United States' handling of the Syrian crisis and France's reluctance to cancel a deal to sell helicopter carriers to Russia.

French officials have said Hollande will bring up the BNP issue during the talks, which Fabius will also attend. Other possible subjects for discussion could be U.S. conglomerate General Electric Co's bid for French group Alstom SA's energy assets, a move which prompted Hollande's government to encourage a rival approach from Germany's Siemens AG.


U.S. authorities, including New York state's top banking regulator, the Justice Department and the Manhattan District Attorney allege BNP stripped out identifying information from wire transfers so they could pass through the U.S. financial system without raising red flags, sources told Reuters.

Sources familiar with the negotiations said a settlement could include a fine of more than $10 billion - almost as much as BNP's pre-tax income of 8.2 billion euros ($11.2 billion) in 2013 - and other penalties, such as a possible temporary suspension of the bank's authority to clear U.S. dollar transactions.

Although the penalty is not set, one source said, negotiations with BNP were "north of $8 billion," considerably higher than the $1.1 billion which it had previously set aside.

BNP declined comment on the matter on Tuesday. Last month it said it had improved control processes and was doing all it could to ensure such mistakes don't occur again.

BNP has lost more than 6 billion euros of its stock market value since the end of April, reflecting concerns that a heavy fine could force it to restrain its dividends, reduce lending and even raise fresh capital to bolster its finances.

"These figures could have a negative impact and BNP could see its capital hit and that means less loans, especially for French firms," Fabius said.

DIPLOMATIC TIES

The French government, stung by a string of election setbacks, has sharpened criticism of the United States since the start of the year, straining ties ahead of Obama's visit this week to commemorate the World War Two D-Day landings in Normandy, western France.

[to top of second column]
Fabius has repeatedly lamented Washington's decision to back away from launching a military operation in Syria hours before French jets were ready to strike and has rebuffed U.S. calls for Paris to cancel a 1.2 billion euro deal to sell Mistral helicopter carrier ships to Russia. In the BNP case, Fabius' diplomatic plea for Washington to intervene may fall on deaf ears, as the suit emanates from the New York State Department of Financial Services (DFS), which acts independently of the U.S. federal government.

But Fabius, who is also in charge of the trade portfolio, said any U.S. decision regarding BNP would raise questions over European Union-U.S. trade negotiations, given any deal should be based on reciprocity.

"Here you would have an example of an unfair and unilateral decision. It would be an extremely serious problem. You can't consider reciprocity to be the rule, when at the same time you have a decision like this," he said.

The United States and the EU are holding talks over a bilateral free trade agreement intended to deal with issues ranging from agricultural market access to electronic commerce to investment and competition policy. France has been sceptical about some issues, such as any opening of its movies, music and internet markets to free trade, fearing this could impact jobs and competitiveness.

Other European governments have demurred from confrontation when the DFS imposed penalties or settlements for bank misdemeanours, albeit much smaller than in prospect for BNP.

A low-profile approach was adopted by Britainís finance minister George Osborne for instance to limit the damage faced by Standard Chartered, after it came under fire from U.S. regulators for breaching U.S. sanctions, a UK government source told Reuters in August 2012 when the story broke.

"It's an extremely serious question that the Americans must handle in a spirit of partnership and not unilaterally," Fabius said.

(Editing by Mark John and David Holmes)
[© 2014 Thomson Reuters. All rights reserved.]
Copyright 2014 Reuters. All rights reserved. This material may not be published, broadcast, rewritten or redistributed.