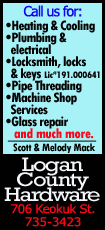 Darrell Issa, a California Republican who chairs the House oversight panel, expressed concern about possible improper hiring practices at the Financial Crimes Enforcement Network.

In a letter to FinCEN Director Jennifer Shasky Calvery, Issa said his committee had also learned that senior Treasury officials may have known about the practice.

Chuck Grassley, an Iowa Republican and ranking member of the Senate Judiciary Committee, is separately looking into the matter. He said he intends to object to the nomination of Nani Coloretti, a senior Treasury official, to be the deputy secretary of the U.S. Department of Housing and Urban Development, until his questions have been satisfactorily answered.

Coloretti, who is currently Treasury's Assistant Secretary for Management, was nominated by the Obama administration for the HUD job in April but has not yet been confirmed by Congress. She advises the Treasury secretary on budget, strategic plans and the internal management of the department and its bureaus.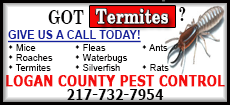 FinCEN spokesman Stephen Hudak said in an emailed statement that the agency had received the letter from Issa and will respond as appropriate. A Treasury spokesman said that it had received Senator Grassley's request and it would also reply as appropriate.

The White House had no immediate comment.

The inquiries by Grassley and Issa, whose Committee on Oversight and Government Reform has launched investigations into various government affairs in the past couple of years, could become a new source of embarrassment for the Obama administration.

ILLEGAL SCREENING

Reuters reported on May 2 that the Treasury had temporarily suspended FinCENís hiring authority and forced it to rescind 11 job offers after a federal government labor watchdog determined that the bureau had illegally screened candidates in a quest to hire only lawyers for certain positions.

Most U.S. government positions fall into a standard set of job bands, which determine things such as pay and minimum qualifications. Federal law bars the government from screening candidates for qualifications that go beyond the job's standard requirements.

FinCEN, in the midst of a hiring campaign, however, screened candidates to hire only lawyers for certain jobs, even though the positions did not require a law degree, sources have previously said.
Later in May, Reuters reported that FinCEN may have also run afoul of federal regulations that require military veterans to be given preference for jobs in the government if they are qualified.

"The fact that FinCEN allegedly rejected pools of candidates made up of qualified veterans who met the criteria listed in the initial job postings effectively amounts to discrimination," Issa wrote in the letter. "If these allegations are true, FinCEN's actions are starkly at odds with this Administration's public proclamations supporting the hiring of veterans returning home from active duty."

The Obama administration has in recent weeks come under heavy fire over the treatment of veterans. Last week, U.S. Veterans Affairs Secretary Eric Shinseki resigned after a political firestorm over widespread delays in veterans' medical care.
Issa's letter requests that FinCEN provide records of all pertinent communications between Shasky Calvery, FinCEN General Counsel Carlton Greene, and any employee in the Treasury general counsel's office or Coloretti's office.

It also seeks other communications records as well as documents outlining FinCEN's hiring policies and procedures. It asks for the documents by June 16.

Grassley said in a statement to Reuters that in light of his and Issa's requests, the Treasury should make the documents they had requested available without delay.

"Federal hiring rules exist for good reason, and the public has a right to know whether the Treasury Department is flouting the rules," he said.


(Reporting by Brett Wolf of the Compliance Complete service of Thomson Reuters Accelus in St. Louis and Emily Flitter in Washington; Editing by Paritosh Bansal and Martin Howell)
[© 2014 Thomson Reuters. All rights reserved.]
Copyright 2014 Reuters. All rights reserved. This material may not be published, broadcast, rewritten or redistributed.