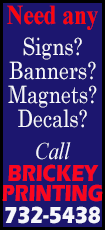 Hill was suspended Friday for the first six games of this season for violating the NFL's substance abuse policy. It was his third suspension in three years.

He also missed four games last year and four others in 2012 due to drug-related bans.

Hill was in line to start alongside Antrel Rolle in the Giants' secondary this season until the latest suspension.

- - -

The Arizona Cardinals are looking to challenge suspended linebacker Daryl Washington's $10 million option bonus for this year, according to ESPN.

The Cardinals have not yet paid Washington any of the bonus but they do not want to release him because doing so may not allow them to keep the money.

Washington faces at least a year-long suspension for violating the NFL's substance abuse policy. He was also banned four games last year for a similar offense.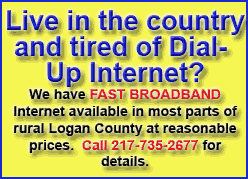 - - -

The New York Jets signed first-round draft pick Calvin Pryor. The Jets selected Pryor, a safety out of Louisville, with the 18th overall pick.

The Jets have signed 11 of their 12 draft choices from this year's class. That leaves only third-round pick Dex McDougle, a cornerback, as unsigned.

- - -

Center Jonathan Goodwin reached a deal to return to the New Orleans Saints, according to ESPN.com.

Goodwin, 35, spent the past three seasons with the San Francisco 49ers. He played with the Saints from 2006-10.

- - -

NBC is seeking about $4.5 million for a 30-second commercial spot in Super Bowl XLIX next year, according to Variety.

That figure could be a new record for a Super Bowl ad and a 12.5 percent hike over what Fox sought for this year's event.

- - -

Atlanta Falcons owner Arthur Blank believes London will eventually get an NFL team.

When Peter King of theMMQB.com asked Blank over the weekend if London would get more games or a franchise, the Falcons owner said:

"I think it will lead to (a team). I think it will start with an increased number of games. That will be translated into a very successful series of games, and eventually, I think a franchise. And maybe more than one. London's a big city."

- - -

[to top of second column]
Quarterback Ryan Tannehill had a nice showing in practice, the first day of the Miami Dolphins' three-day organized team activities, highlighted by three touchdown passes to wide receiver Mike Wallace.

Tannehill also hit wide receiver Damian Williams on a touchdown pass.

- - -
The Minnesota Vikings claimed cornerback Julian Posey off waivers. Posey appeared in five games for the Cleveland Browns in 2013 and recorded six tackles and one sack.

The Vikings also waived cornerback Kip Edwards, a second-year player out of Missouri.

- - -

The New England Patriots signed second-round draft choice quarterback Jimmy Garoppolo to a four-year deal.

Garoppolo, 22, was selected with the 62nd overall pick out of Eastern Illinois. The 6-foot-2, 226-pounder started in all 45 games that he appeared in college, completing 1,047 of 1,668 passes for 13,151 yards and 118 touchdowns.

- - -

The Denver Broncos signed three players selected by the team in the 2014 NFL Draft.

Wide receiver Cody Latimer (second round, 56 overall), center Matt Paradis (sixth round, 207 overall) linebacker Corey Nelson (seven round, 242 overall) each signed their rookie contracts. (Editing by Gene Cherry)
[© 2014 Thomson Reuters. All rights reserved.]
Copyright 2014 Reuters. All rights reserved. This material may not be published, broadcast, rewritten or redistributed.