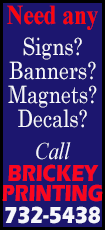 The Dodgers took advantage of three errors by the Chicago White Sox, scoring five unearned runs in the sixth inning en route to a 5-2 victory at Dodger Stadium.

"We really had an inning that everything kind of (go) our way, but we'll take it," Los Angeles manager Don Mattingly said. "But Clayton (Kershaw), at that point, you feel like he's going to take charge and run with that game."

Kershaw, the Dodgers' ace, struck out a season-high nine batters and gave up two runs on four hits in eight innings. He didn't walk a batter.

"It was good that we got some runs there, obviously," said Kershaw, who went 1-for-3 with a run on offense. "It's always fun when you're part of the run scoring.

"It was a good win. We needed this. Sometimes with us it takes a couple times to get through the lineup, but I knew if I kept us in the game (and) gave us a chance, we were going to break out."

Kershaw (4-2) threw 97 pitches, including 71 strikes. The left-hander allowed a two-run homer to White Sox first baseman Jose Abreu in the fourth, but he blanked Chicago the rest of the way. Kershaw beat the White Sox for the first time in three career starts.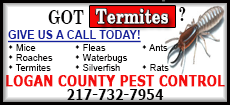 For the season, Kershaw has 55 strikeouts against just seven walks in 43 1/3 innings.

Closer Kenley Jansen struck out three in a scoreless ninth for his 17th save.

Los Angeles (31-28) handed Chicago (29-30) its third loss in four games.

The White Sox led 2-0 before the Dodgers batted around in the sixth and scored all of their runs.

The first run came courtesy of an error by third baseman Conor Gillaspie, who bounced a throw that Abreu was unable to handle, allowing Kershaw to score. First baseman Adrian Gonzalez drove in center fielder Matt Kemp with an RBI single to tie the score.

Third baseman Justin Turner's two-run bloop hit to shallow center, just out of the reach of second baseman Gordon Beckham, gave the Dodgers a 4-2 lead with two outs. Catcher Drew Butera added a run-scoring single for the final run before Jose Quintana retired Kershaw on a comebacker to end the inning.

That also ended Quintana's outing. The left-hander allowed five runs, none of them earned, on six hits. Quintana (3-5) struck out five and walked two in six innings. He threw 105 pitches, 61 for strikes. Quintana hasn't allowed an earned run at Dodger Stadium in 14 innings.

[to top of second column]
"He pitched a great game," White Sox manager Robin Ventura said. "He deserved a better fate. No two ways about it. When you don't play defense and give a team like that opportunities, you leave that little crack in the door open, and they kicked it wide open."
Los Angeles right fielder Yasiel Puig went 0-for-4 with a strikeout, ending his streak of games reaching base at 33.

Beckham committed two of Chicago's three errors.

Kershaw retired the first 10 batters he faced before giving up a one-out single to Beckman in the fourth inning. Abreu followed by driving an 0-1 pitch into the left field bleachers for a 2-0 White Sox lead.

"Overall, I made one mistake to Abreu, and to Beckham. Both of those were just over the plate," Kershaw said. "You'd like those to be a double or single or something, but not over the fence. But I guess that's why he's got 15 or 16 homers. He's pretty good."

Abreu, who hit his 16th home run, was activated from the disabled list prior to the game. He missed the minimum 15 days due to a left ankle injury.

NOTES: To clear room on the roster for the return of 1B Jose Abreu from the disabled list, the White Sox optioned INF Marcus Semien to Triple-A Charlotte. Semien batted .218 with a .287 on-base percentage, a .327 slugging percentage, three homers and 18 RBIs in 43 games for Chicago this season. ... The Dodgers improved to 5-1 in interleague play this year, 17-9 since the start of the 2013 season, tops among National League clubs. ... The game drew a crowd of 37,336.
[© 2014 Thomson Reuters. All rights reserved.]
Copyright 2014 Reuters. All rights reserved. This material may not be published, broadcast, rewritten or redistributed.