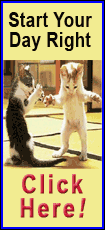 Then the Marlins players earned the official victory, which was an important one for a veteran pitcher.

Randy Wolf earned his first win in more than 20 months as Miami scored three first-inning runs and held on to beat the Tampa Bay Rays 3-1 on Monday night at Marlins Park.

"The players' wives set the tone with the big softball win, 10-9," Marlins manager Mike Redmond said jokingly of the charity exhibition against the Rays wives that was played prior to the MLB game. "We had a couple of our key contributors out due to pregnancy, but we battled."

The same can be said about Wolf.

Ironically, the last team he beat was also Tampa, 3-2, on Sept. 13, 2012. He pitched two more games after that before having Tommy John surgery and missing the 2013 season.

"You saw a veteran go out and control the strike zone, change speeds, mix and match," Redmond said of Wolf. "He was able to throw all his pitches for strikes, keep them off balance."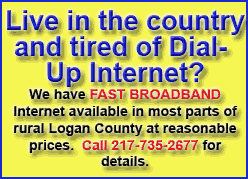 Wolf (1-1) pitched six innings, allowing three hits, one walk and one run. He struck out seven, lowering his ERA to 3.38.

Wolf said his baseball life flashed through his eyes in 2012 when he was told he would need Tommy John surgery, his second such procedure.

"But I never wanted to look back with any regrets," Wolf said. "So I decided I'd have the surgery, I'd do the rehab and the strengthening to the best of my ability. And if it doesn't work, it's not because I didn't put in 100 percent.

"(Winning this game), at not a young age, is a gratifying thing. You know the odds (of making the comeback) are not in your favor, but those are things you can't pay attention to."

Wolf, 37, got scoreless relief pitching from Chris Hatcher, Mike Dunn, A.J. Ramos and closer Steve Cishek, who got his 12th save of the season.

The Marlins (29-28) snapped a four-game home losing streak. They also snapped a five-game losing streak in their interleague series against in-state rival Tampa.

Meanwhile, the Rays (23-35) have lost seven games in a row, their worst skid since 2009. Rays starters have gone 15 straight starts without a win, their worst streak since 2011.

It was also Tampa's first ever loss at Marlins Park, where they are now 5-1. Tampa has lost nine straight road games. Since a 7-5 start overall, Tampa is just 16-30, the worst mark in that span in the majors.

Miami opened the scoring with a three-run, first-inning rally. The first three batters reached -- walks to left fielder Christian Yelich and right fielder Giancarlo Stanton sandwiching a single by second baseman Ed Lucas -- to load the bases.

[to top of second column]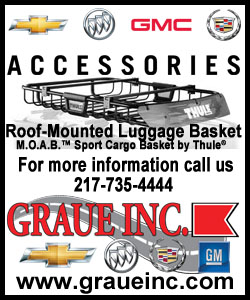 Third baseman Casey McGehee hit a two-run single before the third run scored on a double-play grounder.
Tampa Bay got on the board in the fifth. After left fielder Sean Rodriguez led off with a walk, center fielder Desmond Jennings made it 3-1 with a run-scoring double just past McGehee.

Rays right-hander Alex Cobb (1-3) took the loss despite allowing just five hits and those three runs in six innings.

"I can't lead off the game with a walk," Cobb said. "After that, there were some ground balls that found holes. ... It's beyond frustrating. This (slump) has gone on too long."

Rays Manager Joe Maddon said his team needs to hit more to break out.

"Cobb pitched really well after that first inning, but we just weren't able to score enough runs," Maddon said. "I still have a lot of faith in our guys. I'm not wavering on that. It's just the particular moment we are in right now."

NOTES: RHP Kevin Gregg, 35, who was the Marlins' closer in 2007-2008, rejoined the team. The plan is for Gregg, who didn't have a team this year until now, to pitch in the minors for about one week before joining the major league squad. He went 2-6 with a 3.48 ERA and 33 saves for the Chicago Cubs last season. ... Due to defensive lapses, the Marlins benched 2B Derek Dietrich for a couple of days. Through the weekend, Dietrich had seven errors, tied for the most among NL second basemen. Ed Lucas started at second base for Miami on Monday. ... Tampa Bay lost three players to the disabled list in the past week: RF Wil Myers (wrist), C Ryan Hanigan (hamstring) and OF Brandon Guyer (thumb). ... Tampa Bay's Evan Longoria ranks second among AL third basemen in All-Star balloting.
[© 2014 Thomson Reuters. All rights reserved.]
Copyright 2014 Reuters. All rights reserved. This material may not be published, broadcast, rewritten or redistributed.