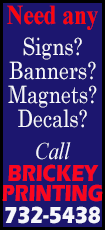 This season you will see more! More artists, more outdoor events, more variety and more people enjoying all the BCPA has to offer.

Liven up your year with country rock and American roots with Nitty Gritty Dirt Band, Sebastian Bach's soaring tenor, Los Lonely Boys and One Night of Queen.

Enjoy vocalists The King Singers, the longest running Phantom of the Opera Frank D'Ambrosio, America's hottest new vocal group Under the Street Lamp and American Idol finalist Casey Abrams.

There is fun for the family with Joel Sartore, Pirate School, Seven Brides for Seven Brothers, Kalapriya, Feet Don't Fail me Now and much, much more.

AND don't miss our new silent films screenings of Nosferatu and The General with live organist Dennis Scott!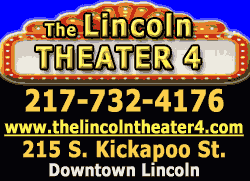 Tickets are go on sale June 5. To get your tickets now, before the general public, become an Arts Partner. As an Arts Partner you will receive first notice and opportunity to purchase tickets throughout the entire season.

Visit artsblooming.org or call 434-2777 for more information on becoming an Arts Partner and to view the entire season.
Season Overview
BAYOU BASH
Saturday, June 21, 2014 at 5 p.m.

Laissez les bon temps rouler! Bring your lawn chair and your dancing shoes and enjoy the sounds and tastes of Louisiana in this annual summer concert. Rotating bands from local favorites to regional artists will perform on the CEFCU stage, with French Creole band, Zydeco Crawdaddys headlining the show. The Zydeco Crawdaddys play both the old style and the more contemporary style of Zydeco, evoking endless fun and dancing for fans of all ages!

AIRMEN OF NOTE
Tuesday, July 1, 2014 at 7:30 p.m.

The Airmen of Note is the premier jazz ensemble of the United States Air Force. The talent demonstrated by the band's airmen musicians is a reflection of the excellence carried out 24 hours a day by airmen stationed around the globe. Since its formation in 1941, this world-class organization has inspired billions of listeners through its wide repertoire of music, ranging from jazz, big band, pop and more. Their engaging concerts and masterful recordings continue to positively impact the global community.

NORTHERN EXPOSURE
Sunday, August 10, 2014 from 1 1 a.m.–10 p.m. bands start at 1 p.m.

We're taking it outside again for a taste of the blues! Conceived by Luthier Todd Seefeld, owner/operator of Guitar Remedies, Northern Exposure is more than a blues concert. Sit in on one of the many guitar clinics. Visit with a wide variety of vendors. Drop off your ailing instrument to Guitar Remedies—2 doors down from the BCPA but still within the grounds of the festival—for Todd's expert assessment. There'll be a full day's line-up of top blues cats from Chicago. Wayne Baker Brooks, son of Chicago blues legend Lonnie Brooks, will be headlining with his family band. Lucky 3 Blues Band, Chicago's newest amazing concept of blues, has made time in their schedule to be here so don't miss them!

BRUEGALA FRIDAY/SATURDAY
Friday, August 22 through Saturday, August 23, 2014

The BCPA and the Bloomington-Normal Jaycees team up to present the 2014 Bruegala
Festival. Because Bruegala 2013 was such a huge success, we're adding hours to Saturday's
line-up. Same ticket price with 3 more hours of great music on the lawn! With an opportunity
to sample some of the world's best beers inside the beautiful BCPA, this is a great way to help
support local charities. Come see how we put the fun in fundraiser!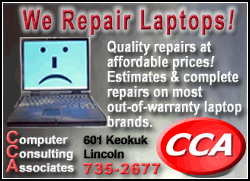 Friday night
MODERN ECHO

Fans of bands such as Breaking Benjamin and A Perfect Circle will not want to miss Modern Echo. Their music is popping up everywhere, from the promo for the ION Network's
show Cold Case and Discovery Channel's American Choppers to WWE star Kassius Ohno's entrance theme. These vanguard artists toe the line between intensity and nuance, with melodic vocals that are unique among hard rock bands. The blend of beauty and power in these songs lends a potent quality to Modern Echo that is quickly gaining them critical acclaim with fans, media, and other bands

Saturday night
SWITCHBACK

Because their national recognition came from the PBS record-setting special, The Celtic Sessions, it might be easy to assume that a Switchback concert is all Irish music but, for anyone who's seen them in concert, you already know better. An outdoor festival favorite across the country, Switchback also delivers dynamic original tunes and keeps things jumping with interpretations of American classics. And yes, for fans of Celtic melodies, they'll sprinkle in some of the best. Whether you prefer to kick up your heels, cuddle under the stars or just sit back and let their music wash over you, Switchback delivers on all levels.


BB KING
Tuesday, June 3, 2014 at 7:30 p.m.

From the 1950's to today, there has been only one King of the Blues - Riley B. King, affectionately known as B.B. King. Since B.B. King started recording in the late 1940's, he has released over 60 albums, many of them considered blues classics.

SEBASTIAN BACH
Thursday, July 24, 2014 at 7:30 p.m.
http://sebastianbach.com/

Sebastian Bach has sold in excess of 20 million records worldwide as lead singer with his former band, Skid Row, and as a solo artist. Sebastian Bach's most recent solo album, Kicking & Screaming, was met with universal acclaim. Far from just being a multi-platinum recording artist, he has expanded his career to include episodic television with a recurring role on the CW's hit series Gilmore Girls, starring roles on Broadway (Jekyll & Hyde, The Rocky Horror Picture Show) and national touring companies (Jesus Christ Superstar) and has appeared regularly on MTV and VH1.


UNDER THE STREETLAMP
Sunday, October 5, 2014 at 2 p.m.
http://underthestreetlamp.com/

America's hottest new vocal group delivers an electrifying evening of classic hits from the American radio songbook. Bringing a unique blend of tight harmonies and slick dance moves to your favorite doo-wop, Motown and old time rock 'n' roll hits, Under the Streetlamp is composed of recent leading cast members of the Tony Award-winning sensation Jersey Boys, proving that retro never sounded so now.

4 STAND UP DADS
Saturday, October 18, 2014 at 7:30 p.m.
http://www.standupdads.com/

Comedy for parents by parents! Comedians Kelly McDonald (Tonight Show veteran), Tim Bedore (NPR's Marketplace), and Milt Abel (San Francisco Comedy Competition finalist) join Dan St. Paul (A&E, VH-1, Comedy Central) in examining the grist of fatherhood and suburban life: it's all meat to be skewered. All are fathers who pride themselves on performing clever material about family life that has audiences laughing across America. If ever there was a reason to call a sitter, this is it!

Sponsored by Karen Schmidt and John Elterich

LOS LOBOS PRESENTS LA PISTOLA Y EL CORAZON
Sunday, October 19, 2014 at 2 p.m.
http://www.loslobos.org/site/

Los Lobos will be treating audiences to the sounds of their classic hits, some material from their newest album The Town and the City and traditional folkloric songs from Latin America, including Colombia, Puerto Rico, Cuba and Mexico. Focusing on the rich diversity of Mexico's music, where the vocal treatment, instrumentation and rhythm differ from region to region, the music is sure to invigorate the soul as only Los Lobos can.

Sponsored by Rick and Sherry Galbreath.

CASEY ABRAMS
Friday, October 24, 2014 at 7:30 p.m.
http://www.caseybassy.com/

21-year-old singer, songwriter, multi-instrumentalist and American Idol finalist Casey Abrams captivated America with his talents in the 2011 American Idol season. Now, he brings his music to stages across the country with a distinctively original voice and musical ability all generations can enjoy.

NOSFERATU
Silent Film with Theatre Organ Accompaniment by Dennis Scott
Tuesday, October 28 at 7:30 p.m.

Spend a scary night with one of the original silent horror films, Nosferatu, sweetened with live organ accompaniment by nationally-revered theatre pipe organist Dennis Scott. This 1922 feature film is an unauthorized adaptation of Bram Stoker's Dracula so audiences will be familiar with the basic plot and characters.

IDES OF MARCH
Saturday, November 15, 2014 at 7:30 p.m.
http://theidesofmarch.com/

On October 16th, 1964, a basement in Berwyn, Illinois played host to four schoolboys, guitars, drums and their dreams. From that meeting sprang hits such as "Vehicle," "You Wouldn't Listen" and "Finally Next Year," Grammy awards and a common bond that has lasted ever since. The Ides of March mark a rare milestone in any partnership, let alone rock 'n' roll; they have remained together, with all the original members intact for nearly fifty years. This isn't a sedate "oldies" act-much the opposite actually… It is sure to be an amazing show you won't want to miss!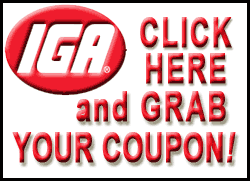 NEIL JACOBS
Sunday, November 16, 2014 at 2 p.m.
http://www.neiljacobs.com/

Neil Jacobs is truly a masterful performer on the 12-string guitar. His captivating style has been described by the St. Louis Riverfront Times as "mesmerizing" and the Austin Chronicle as "the rockin'est since early Leo Kottke." Neil Jacobs covers the world vibe with music genres spanning gypsy, world, Balkan folk, jazz, classical and modern fingerstyle, while transforming his 12-string guitar into his own personal orchestra.

THE SPINNERS
with opening act Ray Parker, Jr.
Thursday, November 30, 2014 at 7:30 p.m.
http://www.spinnersmusic.com/

It should come as no surprise that the Spinners have always made timeless music. Their classic group sound and approach never loses its universal appeal. Throughout the years, they have acquired 12 gold records with their hits climbing to the top of both pop and R&B charts and they are one of the few groups who can boast of four lead singers. Opener Ray Parker Jr. is an American guitarist, songwriter, producer and recording artist, best known for writing and performing the theme song to the motion picture Ghostbusters.

DANU 'FÉILE NA NOLLAIG'
A Celtic Christmas
Tuesday, December 9, 2014 at 7:30 p.m.

The acclaimed Irish ensemble, Danú, celebrates Christmas with 'Féile na Nollag' (A Christmas Gathering). Celtic music lovers around the globe have been thrilled by their virtuoso players on fiddle, flutes, button accordion, percussion and the gorgeous voice of Muireann Nic Amhlaoibh along with top notch guest dancers. Winners of major awards from the BBC and Irish Music Magazine, Danu returns to a new celebration of Christmas and Wrens Day from their homeland.

A CHRISTMAS CAROL
Friday, December 12, 2014 at 7:30 p.m.

In this musical interpretation of the Charles Dickens classic, Ebenezer Scrooge is visited by a succession of spirits that make him consider the consequences of his past and present actions and reconsider his outlook on life. A Christmas Carol captures both the humorous and touching moments of the classic story with witty dialogue and fresh new songs, conveying Dickens' original message that the holiday season should be a "kind, forgiving, charitable time," a sentiment which still rings true today.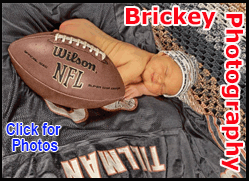 THE DAILEY & VINCENT CHRISTMAS SHOW
Saturday, December 20, 2014 at 7:30 p.m.
http://daileyandvincent.bombplates.com/

With four award-winning studio albums, Dailey & Vincent is one of the top bluegrass bands in America, rapidly embraced by bluegrass, country and gospel music fans around the world. Young but seasoned veterans, Dailey & Vincent have built on the experience and knowledge gained from working with Doyle Lawson (Dailey) and John Hartford and Ricky Skaggs (Vincent) to forge their own distinct career path.
Dailey & Vincent, accompanied by their world-class band, are a perennial favorite on the touring and festival circuit.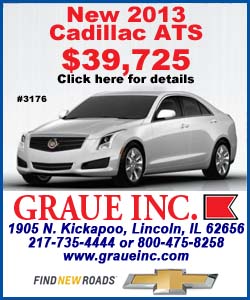 MY BABY JUST CARES FOR ME
Friday, January 9, 2015 at 7:30 p.m.
http://babyjustcares.com/

Sparks fly as irresistible man and wife duo Michael and Angela Ingersoll share the spotlight for a scintillating night of classic pop favorites. He's the affable crooner from Jersey Boys and the PBS retro rock sensation Under the Streetlamp. She's the vivacious starlet from Second City Hollywood with two Jeff Award nods. Together the playful pair woos audiences with all the candor and chemistry of a modern day George and Gracie. Their hilarious and heartwarming soiree features unforgettable hits from the Beatles, the Drifters, the Shirelles, Johnny Cash, Judy Garland, The Jackson Five, Sam Cooke, Patsy Cline and many more. It's love in concert, live in concert.

Rhythmic Circus'
FEET DON'T FAIL ME NOW!
Thursday, January 15, 2015 at 7:30 p.m.
http://www.rhythmiccircus.com/show.php

Taking tap dance to a fast-paced and powerful level, Rhythmic Circus is a percussive dance troupe that will make you want to jump out of your chair and join their rapid-fire tap routines, sing along
to their memorable melodies and laugh to their clever repartee. Their show Feet Don't Fail Me Now! is a conscience collective collaboration of original tunes from various genres. If you like to dance and are into conscience uplifting music, well ... Run away with the Rhythmic Circus!

Sponsored by Specs Around Town.

TALLAN NOBLE LATZ
Saturday, January 17, 2015 at 7:30 p.m.
http://www.youtube.com/user/TManLatz

Tallan Noble Latz (aka: T-Man) is a 14-yearold award winning rock/blues/pop guitarist/ singer. Playing music since the age of three, Tallan began performing regularly with local bands when he was just six years old, quickly becoming a crowd favorite. At age seven Tallan began fronting his own band, now called the Tallan Noble Latz Band. Tallan has been featured on NBC's America's Got Talent,
CBS' Rachael Ray, WGN's Morning Show, Fox's Morning Show, and many more.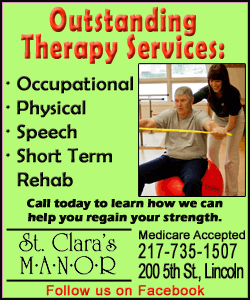 AMERICAN ENGLISH
Friday January 23, 2015 at 7:30 p.m.
http://www.americanenglish.com/

Back by popular demand, American English is the closest you will ever get to reliving The Beatles. Whether you grew up with the Fab Four or not, this show will be your window to the past. Witness "The Complete Beatles Tribute" with American English! Their demand here and abroad, coupled with their spectacular fan base, has anchored them into a professional setting and launched them into larger venues and theatres worldwide.

JOEL SARTORE & THE ARK PROJECT
Tuesday, January 27, 2015 at 7 p.m.
http://www.joelsartore.com/

Joel Sartore has produced more than 30 stories from around the world as a freelance photographer for National Geographic magazine. He is an author, speaker and teacher who captivates audiences with his funny and inspiring adventures. His images show a world worth saving. Here he will speak on The Ark Project, which is his photographic record of every animal currently curated in captivity including those in our own Miller Park Zoo.

PIRATE SCHOOL
Friday, January 30, 2015 at 7 p.m.
http://www.mypirateschool.com/

During Pirate School! the bumbling pirate professor Billy Bones teaches youngsters the finer points of light-hearted mischief. The audience partakes in riotous, joyful competitions that rattle the rafters and zany lessons on how to stand, talk, sing and laugh like jaunty buccaneers! Featuring an original cartoon-like sound effect and musical score, eye-popping puppetry, eccentric props, adept magic, slapstick swordplay antics, misbehaving cannon, a talking skull and the world's only wearable pirate ship, Pirate School! is truly a treasure to discover!

KALAPRIYA
Saturday, February 7, 2015 at 7:30 p.m.
http://www.kalapriya.org/

Experience the vibrant and stirring Kalapriya Dance performance group, hailing from Chicago. Kalapriya Dance is a professional performance group that presents various styles of Indian dance and specializes in Bharata Natyam, an ancient dance form that uses stylized hand gestures, theatrical facial expressions, intricate footwork and complicated rhythms and counterrhythms to visualize poetry, mythology and universal themes.

Smokin' Sleddog Records
THE UN-VALENTINE'S SHOW
Thursday, February 5, 2015 at 7:30 p.m.
http://www.smokinsleddogrecords.com
/_the_un_valentines_show_/

Had enough? Of course you have, and here's the antidote: an evening of laughs, healthy cynicism and fine music titled The Un-Valentine's Show: Songs and Tales of Unforgiveness, Heartbreak, Dysfunction and Revenge. Presented in a relaxed, singers-inthe- round format, the immediacy, directness and sheer honesty of a singer, a guitar and a song—in front of a live audience—is the direct opposite of the prefab, mass-produced sentimentality of so much popular music regarding love and its many disappointments. The Un-Valentine's musical revue is a lively evening of song and hilarity that's welcome in any season.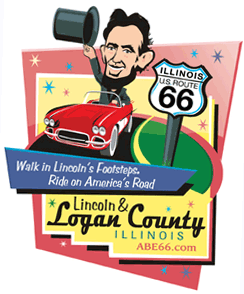 Franc D'Ambrosio's
BROADWAY SONGS OF THE GREAT WHITE WAY
Sunday, February 8, 2015 at 2 p.m.
http://francdambrosio.com/

Best known as the "Phantom" in Andrew Lloyd Webber's Tony Award-winning musical The Phantom Of The Opera and affectionately known as "The Iron Man of The Mask," Franc was awarded the distinction as the "World's Longest Running Phantom," with over 2,300 performances of the lead role. Now Franc D'Ambrosio tours the world singing vocalist favorites with his powerful and tone-perfect voice.

SEVEN BRIDES FOR SEVEN BROTHERS
Saturday, February 14, 2015 at 7:30 p.m.

Seven Brides for Seven Brothers is a family friendly musical about the story of Millie, a young bride living in the Oregon wilderness. Mille's plan to civilize and marry off her six rowdy brothers-in-law backfires when the brothers, in their enthusiasm, kidnap six women from a neighboring town to be their brides. See the fun and chaos ensue through loveable characters, music, and rambunctious dance routines.

THE KING'S SINGERS
with the Illinois Wesleyan University choir
Thursday, February 19, 2015 at 7:30 p.m.
http://www.kingssingers.com/
http://www.iwu.edu/music/ensembles/
choral/University/

One of the world's most celebrated vocal ensembles, the King's Singers, have a packed schedule of concerts, recordings, media and education work that spans the globe. Instantly recognizable for their spot-on intonation, impeccable vocal blend, flawless articulation of the text and incisive timing, they are
excellent entertainers: a class act with a delightfully British wit.

Sponsored by Jerry and Carole Ringer

RICKY NELSON REMEMBERED
Saturday, February 21, 2015 at 7:30 p.m.
http://www.rickynelsonremembered.com/

Experience a multimedia musical journey of the life and music of teen idol Ricky Nelson, featuring hit songs such as "Hello Mary Lou," "Travelin' Man," "Garden Party" and many more performed by Ricky's twin sons Matthew and Gunnar Nelson. Audiences rave about this heartfelt, energy-packed show.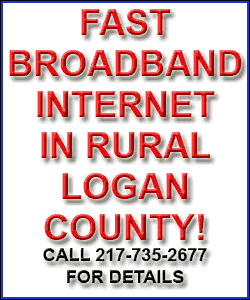 ONE NIGHT OF QUEEN
Tuesday, March 10, 2015 at 7:30 p.m.
http://www.garymullenandtheworks.com/

Experience the look, the sound, the pomp and the showmanship of arguably the greatest live band of all time. Over the last decade One Night of Queen has toured non-stop around the world, performing at theatres, arenas and festivals to sell-out crowds. The show provides hit after hit of Queen's 'never-to-die' anthems including: "We Will Rock You," "Bohemian Rhapsody," "A Kind Of Magic," "I Want To Break Free" and "We Are The Champions." So get ready to be upstanding and join us in a nostalgic return to Queen's heyday. We will, we will rock you!

CHURCHILL
Sunday, March 22, 2015 at 2:00 p.m.

Acclaimed Chicago actor Ronald Keaton brings his one-man show, Churchill to take the stage. Performing to sold out houses, Churchill has been engaging history enthusiasts, Anglophiles and those who appreciate solo performances since its premiere production last fall. A representative from the International Churchill Society will conduct an audience talk-back as further insight into the mind and life of Britain's great Prime Minister, Winston Churchill.

LOS LONELY BOYS
Thursday, March 26, 2015 at 7:30 p.m.
http://loslonelyboys.com/

Hailing from San Angelo, TX, Los Lonely Boys are a sibling trio whose music draws equally from rock, blues, tex-mex, conjunto and tejano. Their debut album, 2003's Los Lonely Boys, and its lead single, "Heaven," earned them a Grammy Award for Best Pop Performance the following year. Experience them now as they rock a decade's worth of music to audiences across the country.

BROADWAY'S NEXT HIT MUSICAL
An improv comedy show
Thursday, April 16, 2015 at 7:30 p.m.
http://www.broadwaysnexthitmusical.com/

Master improvisers gather made-up, hit song suggestions from the audience and create a spontaneous evening of music, humor and laughter. The audience votes for their favorite song and watches as the cast turns it into a full blown improvised musical— complete with memorable characters, witty dialogue and plot twists galore. Broadway's Next Hit Musical has been seen recently at the Triad, Tribeca Film Festival and at the New York Musical Theater Festival, among many others.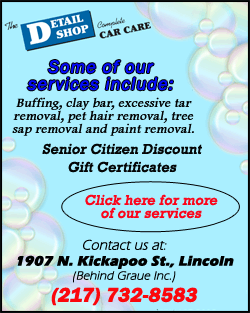 THE PASSING ZONE SAVES THE WORLD
Saturday, April 18, 2015 at 7:30 p.m.
http://www.passingzone.com/corporate/

Can Jon Wee and Owen Morse save the world through laughter and dangerous stunts? It can't
hurt to try, so that's exactly what they are going to do! By temporarily suspending gravity. By
turning chainsaws into dance partners rather than tools for wiping out rain forests. Through
infectious laughter, not infectious disease. Jon Wee and Owen Morse have been finalists on
America's Got Talent, performed at the White House and hold four Guinness World Records.
Now they save the world from boredom and the mundane by putting themselves at risk for
your amusement!

NITTY GRITTY DIRT BAND
Sunday, April 26, 2015 at 2 p.m.
http://www.nittygritty.com/

The iconic and profoundly influential Nitty Gritty Dirt Band, often cited as a catalyst for an entire movement in country rock and American roots music, has accumulated strings of top ten hits such as "Fishin' In The Dark" and "Mr. Bojangles" as well as multiple Grammy, IBMA, and CMA Awards and nominations. Nitty Gritty Dirt Band is touring in support of their most recent release, the critically acclaimed album Speed of Life with recent tour stops at Bonnaroo and Levon Helm's Midnight Ramble.

THE GENERAL
Sunday, April 26, 2015 at 2 p.m.
Silent Film with Theatre Organ Accompaniment by Dennis Scott

One of the greatest movies of all time, Buster Keaton's The General, is considered by many to be the finest silent film ever. Join us for a very special evening: screening The General with live organ underscoring by nationally revered theatre pipe organist and official organist of the Buster Keaton Society, Dennis Scott. Don't miss this rare treat.
[Text received; ERIN MANGIAN, BLOOMINGTON CENTER FOR PERFORMING ARTS]