Tape Shows Hawaiian Pilot Was Skeptical About Teen Stowaway
Send a link to a friend Share
[June 04, 2014] By Suzanne Roig

HONOLULU (Reuters) - Shortly after a teenager clambered out of an airliner's wheel well at the end of a flight from California, a pilot on the plane questioned whether the stowaway had really made the death-defying journey, an audio recording released on Tuesday showed.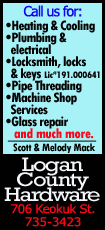 Yahya Abdi, 15, was found on April 20 walking along the tarmac at a Maui airport next to the Hawaiian Airlines plane about 50 minutes after the flight arrived from San Jose, California.

He endured below freezing temperatures and scarce oxygen in the wheel well of the Boeing 767 during the 5 1/2-hour flight.

An audiotape released on Tuesday by the Federal Aviation Administration reveals a conversation between a pilot of the plane and the air traffic control tower in Maui after Abdi was discovered.

The pilot was scheduled to fly the plane and its passengers to Oakland, California, that day. "Um, we have a little gate delay here," the pilot told air traffic controllers.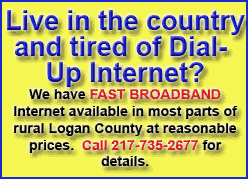 "We have a guy claiming to have stowed away in the landing gear from San Jose to Maui," the pilot said on the tape. "So we have security here looking at the landing gear for evidence of the guy being up there for more than, you know, ha, five minutes on the ground. We'll let you know when we can push."

The stowaway from Santa Clara, California, had randomly chose a plane to climb into at the airport in San Jose with no specific plan to make the treacherous flight to Hawaii, the FBI said at the time.

Abdilahi Yusuf Abdi, the boy's father, told Voice of America in April that the boy, an immigrant from Somalia, had long expressed interest in returning to Africa. His mother was living in a refugee camp in Ethiopia.

[to top of second column]
The boy was hospitalized for days in Hawaii after his treacherous journey but has since returned to California.

Since 1947, 105 people worldwide have been found to have stowed away on flights, and 80 of them died, according to the Federal Aviation Administration. That represents a survival rate of less than 24 percent. The last known stowaway to walk away from such an ordeal was in 2013 on a domestic flight in Nigeria.

(Editing by Alex Dobuzinskis and Bill Trott)
[© 2014 Thomson Reuters. All rights reserved.]
Copyright 2014 Reuters. All rights reserved. This material may not be published, broadcast, rewritten or redistributed.