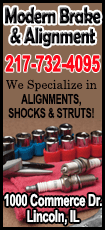 "It's going to be a knockdown, tough battle for both teams," the former Los Angeles Lakers guard and 14-time All-Star told Reuters. "It's just a remarkable effort by both teams to get here again."

Both teams tweaked their rosters since last year's epic series, won by Miami in seven games. The big question, however, is how the memory of last year's late-game meltdown by the Spurs in Game Six will be played out.

The Heat overcame a title-busting, five-point deficit in the final 28 seconds of regulation and held on in Game Seven at home to win their second straight championship.

"We have four more (games) to win," San Antonio forward Tim Duncan said Saturday, seconds after the Spurs defeated Oklahoma City to win the Western Conference. "We'll do it this time."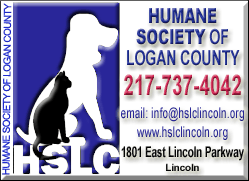 The series begins Thursday in San Antonio in a 2-2-1-1-1 format, where the Spurs, unlike a year ago, have the home-court advantage, based on their NBA-best 62-20 regular-season record.

Miami, once again led by the so-called Big Three of LeBron James, Dwyane Wade and Chris Bosh, went 54-28 this season, two games behind Indiana in the East. But the Heat beat the Pacers in six games to reach the championship round and are playing their best ball of the year.

A four-time NBA MVP, James averaged 27.1 points this year and Wade, who was hobbled in last year's playoffs but is now healthy, chipped in 18.7. James, the MVP of the finals the last two years, said of the Spurs: "They wanted us, they got us.

"They don't like us. They don't," James said. "I can sense it from Timmy's comments over the last couple days. They wanted this. They wanted us. We'll be ready for the challenge.

"We're confident. We're not shying away from them. We want them too."

The Spurs are led by their own top-gun trio of Duncan, ball handler Tony Parker and veteran shooting guard Manu Ginobili. But greater output from Danny Green and Patty Mills and the improvement of Marco Belinelli make the Spurs better than they were a year ago.

NBA'S BEST

West, the MVP of the finals in 1969 in a losing effort, said the Spurs and Heat are the best teams in the NBA, adding they're both supremely talented but in different ways.

"The Spurs are the prettiest team in basketball to watch because of their ability to pass the ball, the way they play together and the efficiency of the way they run their offense.

[to top of second column]
"San Antonio, from one to 10 is more talented than Miami, but Miami has a player that's like four players - I'm talking about LeBron James. He just keep getting better and better.
"He looks like the perfect teammate. He makes those other guys a lot better than they would be with another team. But that's who he is. That's the greatness of LeBron James."

Miami coach Erik Spoelstra said it's premature to talk of what it would mean to claim three straight NBA crowns.

"You can't get caught up in that," he said. "That's the biggest challenge. What you have to do is prepare yourself to win possessions, win the first game and get into this seven-game competition.

"You need to try to get better as it goes on. You can't get ahead of yourself and start thinking about legacy and what this means.

"None of those things will win you a game. Focusing on the moment does."

West said San Antonio's collapse last year will be forgotten seconds after the opening jump ball of the series. But the normally soft-spoken Duncan, a four-time NBA champion who won his first of three finals MVP trophies 15 years ago, has a tough time letting go.

"It is unbelievable to have regained our focus after that devastating loss last year," he said. "We've got that bad taste in our mouth from last time."

(Reporting by Steve Ginsburg in Washington; Editing by Frank Pingue)
[© 2014 Thomson Reuters. All rights reserved.]
Copyright 2014 Reuters. All rights reserved. This material may not be published, broadcast, rewritten or redistributed.