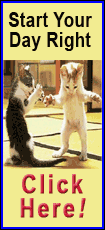 The 18 countries sharing the euro saw retail sales jump 2.4 percent on the year in April, nearly double the rise expected by economists and the biggest increase for seven years.

German industrial orders also rebounded in April after a sharp fall in the previous month, thanks to a surge in contracts for consumer goods. That suggests output in Europe's largest economy will pick up in the coming months.

"A mix of factors is underpinning euro zone consumption growth: the fading impact of fiscal austerity, very low inflation, unemployment beginning to fall, low interest rates and returning confidence after the end of the crisis," said Christian Schulz, a senior economist at Berenberg.

The European Central Bank is poised to impose negative interest rates on its overnight depositors on Thursday, seeking to cajole banks into lending more and to prevent the euro zone from falling into Japanese-style deflation.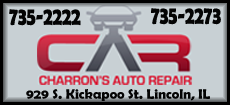 Domestic demand in the euro zone has been stifled by persistently high unemployment and uncertainty over the future pace of growth, following a weaker than expected first quarter.

In a positive sign, euro zone retail sales rose both on the month and on the year for the fourth consecutive month in April, with only Portugal showing a year-on-year drop.

Sales returned to monthly growth in Spain and Ireland, although the overall picture in the bloc remains fragmented.

The euro zone's dominant economy, Germany, saw retail sales falling on the month in April for the first time this year.

But after disappointing growth of 0.2 percent in the first three months of 2014, economists say the 9.5 trillion euro ($12.94 trillion) economy is still struggling to achieve strong momentum.

EUROPE'S 'GROWTH ENGINE' GERMANY

Even that was achieved mainly thanks to a bigger than expected expansion in Germany, which offset first-quarter contractions in the Netherlands, Italy and Finland, and flat growth in the bloc's second-largest economy, France.

In Germany, data from the Federal Statistics Office showed orders climbed by 3.1 percent on the month in April after dropping by 2.8 percent in March. That beat the Reuters consensus forecast for a 1.3 percent increase and overshot even the highest estimate for a gain of 2.5 percent.

"Today's data shows that at least industry is alive and kicking," said Carsten Brzeski, an economist at ING.
"German new orders just provided a first piece of evidence that the weakening of the economy at the end of the first quarter should have been a one-off, rather than a new trend."
The German economy expanded at its fastest rate in three years in the first quarter, helped by an unusually mild winter, but data for March showed orders, output and exports dropping. Many economists expect growth to slow in the second quarter.

But Thursday's data provided hope that output in Germany's mighty industrial sector would increase, especially as capital orders increased, suggesting companies intend to produce more goods in the future.
"Today's numbers corrected their substantial 2.8 percent monthly decline from last month and contributed to recent signals that Germany's growth remains on track," said Martina von Terzi, an economist at UniCredit.

The Economy Ministry said the data meant there was a good chance industrial orders would grow in the quarter overall.

Consumer goods firms saw bookings rise by 7.1 percent while orders for intermediate goods were 0.2 percent higher.

Contracts from foreign countries rose 5.5 percent, although domestic bookings were unchanged.

Other recent data has been less upbeat, with a survey published this week showing the manufacturing sector expanded at its weakest pace in seven months in May. Unemployment has also increased while business and investor morale has weakened.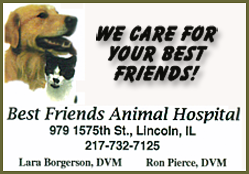 (Writing by Martin Santa and Michelle Martin; Editing by Catherine Evans)
[© 2014 Thomson Reuters. All rights reserved.]
Copyright 2014 Reuters. All rights reserved. This material may not be published, broadcast, rewritten or redistributed.