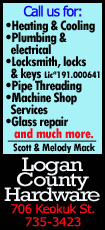 - - -

Blue Jays 8, Tigers 2

Melky Cabrera had three hits, including a solo homer, to help lead the streaking Toronto Blue Jays to an 8-2 victory over the slumping Detroit Tigers.

Designated hitter Adam Lind supplied two doubles and three RBIs, including a go-ahead, two-run double in the sixth, for American League East-leading Toronto (36-24), winners of four straight games and 13-of-15.

Right fielder Jose Bautista added three hits and two RBIs while starter R.A. Dickey (6-4) lasted five-plus shaky innings, allowing two runs, seven hits and four walks, to get the win.

First baseman Miguel Cabrera and second baseman Ian Kinsler blasted solo home runs for Central Division-leading Detroit (31-24), who lost for a fourth game in a row.

- - -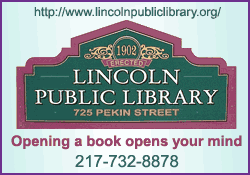 Mariners 2, Braves 0

Seattle Mariners right-hander Hisashi Iwakuma pitched seven strong innings and the Seattle Mariners won their fifth straight game, defeating the Atlanta Braves 2-0.

Iwakuma (4-2) allowed six hits, walked none and struck out seven while lowering his ERA to 2.66. He threw 96 pitches, 71 of them strikes.

The victory gave Seattle (31-28) a sweep of the two-game series and dropped Atlanta (31-27) to 0-6 in interleague play.

- - -

Padres 3, Pirates 2

The San Diego Padres defeated the Pittsburgh Pirates 3-2 on one hit while getting only one ball out of the infield.

The Padres' only hit was shortstop Everth Cabrera's bunt single in the Padres' two-run first inning.

San Diego took advantage of the wildness of Pirates left-handed starter Francisco Liriano, who walked six hitters (one intentionally) and hit a batter.

The Padres (27-33) snapped a three-game losing streak and ended a three-game winning streak by Pittsburgh (28-31).

- - -

Giants 3, Reds 2

First baseman Michael Morse and left fielder Juan Perez both homered to back a strong outing by San Francisco starter Ryan Vogelsong, lifting the Giants to a 3-2 victory over the Cincinnati Reds.

Third baseman Todd Frazier homered for Cincinnati (27-30), which saw a four-game winning streak come to an end.

Vogelsong (4-2) allowed two earned runs and seven hits with one walk and a career-high nine strikeouts in 6 1/3 innings.

- - -

Marlins 5, Rays 4

The Miami Marlins continued to frustrate their cross-peninsula counterparts, sending the Tampa Bay Rays to their ninth straight loss with a 5-4 victory.

Second baseman Donovan Solano hit his first homer of the season for Miami, a decisive three-run shot off Rays starter David Price.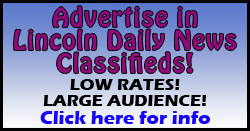 - - -

A's 7, Yankees 4

Third baseman Josh Donaldson hit a go-ahead home run with one out in the top of the seventh inning as the Oakland Athletics rallied from a four-run deficit for a 7-4 victory over the New York Yankees.

Left fielder Yoenis Cespedes hit a pair of solo home runs in consecutive at-bats as Oakland won its fifth straight game.

Two innings after Cespedes recorded his fourth career multi-home run game, Donaldson drove a 1-0 fastball into the left-field seats in the seventh.

Oakland starter Jesse Chavez (5-3) hung in through six innings, allowing four runs and seven hits. He gave up all four runs in the third after allowing a three-run home run to center fielder Jacoby Ellsbury.

- - -

Angels 4, Astros 0

Garrett Richards worked a season-high eight shutout innings and matched his career high of nine strikeouts, delivering a dominating performance in the Los Angeles Angels' 4-0 victory over the Houston Astros.

Richards (5-2) allowed a season-high 10 hits in his previous outing against the Astros (25-35) on May 19.

He was nearly untouchable in the rematch, allowing just four hits, two to center fielder Dexter Fowler.

The Angels (31-27) snapped a scoreless tie in the fifth inning and then tacked on two additional runs against Astros right-hander Jarred Cosart (4-5) in the sixth.

- - -

[to top of second column]
Twins 6, Brewers 4

The Minnesota Twins used a two-run, two-out rally in the seventh inning to beat the Milwaukee Brewers 6-4.

With the game tied at 4-4, Twins left fielder Josh Willingham ripped a double off the wall in right-center field. Right fielder Oswaldo Arcia followed with an RBI single to right, scoring Willingham.

Arcia advanced on Ryan Braun's off-target throw to the plate and scored when Trevor Plouffe dribbled a grounder just past first baseman Lyle Overbay to make it 6-4.

The two runs made a winner of Twins starter Ricky Nolasco (4-5).

- - -
Orioles 6, Rangers 5

Nick Markakis and Adam Jones drove in two runs each and the Baltimore Orioles beat the Texas Rangers 6-5.

The Orioles (30-27) boosted their American League-leading team batting average thanks to 13 hits and won their fourth road game in a row.

Former Ranger Nelson Cruz continued his assault on his former club, reaching base in all five of his at-bats and scoring two runs.

- - -

Cubs 5, Mets 4

Starlin Castro atoned for a first-inning error by going 3-for-4 with three RBIs as the Chicago Cubs claimed a 5-4 victory over the New York Mets.

The Cubs shortstop tied the game 4-4 with a fifth-inning single, and the go-ahead run scored on a right-hander Jeurys Familia's wild pitch.

Cubs starter Edwin Jackson (4-5) picked up the win after working five innings.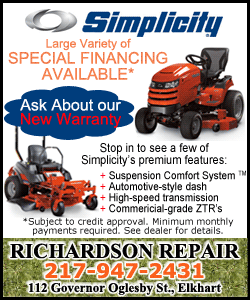 - - -

Cardinals 5, Royals 2 (11 innings)

Matt Carpenter collected his first career five-hit game and drove in two runs, including the go-ahead run in the 11th, as the St Louis Cardinals defeated the Kansas City Royals 5-2.

Carpenter's double off right-hander Kelvin Herrera (1-2), the fourth Royals pitcher, scored center fielder Peter Bourjos, who walked and stole second, for the first run in the 11th.

Carpenter went 5-for-5 with two doubles, a walk and scored two runs. He became the first Cardinal to stroke five hits in a game since Ryan Ludwick on September 4, 2009.

- - -

Nationals 8, Phillies 4

Stephen Strasburg struck out 11 batters in seven innings and Anthony Rendon had three hits, including a homer, and three RBIs as the Washington Nationals beat the Philadelphia Phillies 8-4.

Strasburg (5-4) is 5-1 at home this season after he gave up seven hits and four runs (two earned), with no walks.

Second baseman Danny Espinosa also had two hits for the Nationals and first baseman Ryan Howard and third baseman Reid Brignac each had two hits for the Phillies.

- - -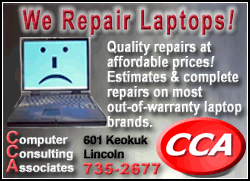 Diamondbacks 16, Rockies 8

After watching two leads vanish, the Arizona Diamondbacks erupted for six runs in the eighth inning and five more in the ninth to wallop the Colorado Rockies 16-8.

Arizona catcher Miguel Montero had a career-high six RBIs, three on a homer in the ninth when the Diamondbacks strung together five consecutive two-out hits against Matt Belisle.

Right fielder Gerardo Parra scored a career-high four runs, and Paul Goldschmidt hit a three-run double in the eighth and an RBI single in the ninth for the Diamondbacks, who tied their season high with 21 hits. (Compiled by Ben Everill; Editing by John O'Brien)
[© 2014 Thomson Reuters. All rights reserved.]
Copyright 2014 Reuters. All rights reserved. This material may not be published, broadcast, rewritten or redistributed.