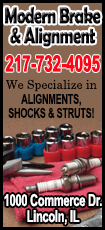 Jackson survived a rough start and a fifth-inning jam when the Mets loaded the bases as the Cubs claimed a 5-4 victory at Wrigley Field.

"As starters, sometimes we have to battle through," Jackson said. "You try to keep a team close and hopefully they can come back and scrap together some runs like we did tonight."

Starlin Castro atoned for a first-inning error by going 3-for-4 with three RBIs.

"Starlin ended up having a couple of nice at-bats, driving in some runs," Cubs manager Rick Renteria said. "(He) kind of made up (for) a ball up the middle early in the ballgame he was upset that he wasn't able to make the play on."

The Cubs' shortstop tied the game 4-4 with a fifth-inning single, and the go-ahead run scored on right-hander Jeurys Familia's wild pitch.

Jackson (4-5) gave up four runs (one earned) on five hits, struck out four and walked five in his first victory since May 17.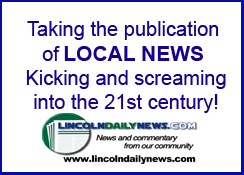 Six Chicago relievers then tossed scoreless ball the rest of the way, with closer Hector Rondon pitching the ninth for his seventh save.

"Their confidence is growing," Renteria said. "As they continue to attack the zone, as they continue to get outs, I think in any situation we put them in they're able to do what they have to do."

Mets reliever Dana Eveland (0-1) worked one-third inning in the fifth, and he was charged with the lead run.

New York starter Daisuke Matsuzaka allowed four runs on four hits and five walks in 4 1/3 innings.

"I didn't have the best stuff today," Matsuzaka said, "and I ended up being too careful with all my pitches, which led to a lot of balls."

Mets second baseman Daniel Murphy went 3-for-4 with a run scored, and left fielder Curtis Granderson finished 2-for-5. New York managed seven hits, but just one after the sixth inning.

Renteria wasn't around at the end of his team's second consecutive win. He was ejected in the third inning for arguing balls and strikes.

The Mets opened with three first-innings runs off Jackson.

Murphy scored from third on Castro's error with two out for a 1-0 lead. Murphy reached on an infield single, advanced to second on a walk to third baseman David Wright and reached third as Granderson grounded into a fielder's choice.

First baseman Lucas Duda then looped a double to the left-field corner, driving in Wright and Granderson.

"We got off to a good start. We just weren't able to add on," Mets manager Terry Collins said. "We've had opportunities to put games away. We had bases loaded several times. But we're just not hitting with guys on."

[to top of second column]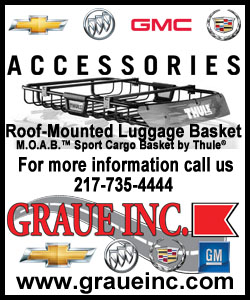 The Cubs got two runs back in the bottom of the first. Castro singled to right with one out to score center fielder Justin Ruggiano, who had reached on a one-out double. Right fielder Nate Schierholtz made it 3-2, grounding into a fielder's choice to score first baseman Anthony Rizzo.

Mets shortstop Ruben Tejada tagged Jackson for a solo home run -- his second homer of the season -- on an 0-2 pitch in the fourth for a 4-2 lead.
Jackson was pulled for a pinch hitter in the Cubs' fifth after throwing 110 pitches, 63 for strikes.

The Cubs took a 5-4 lead after chasing Matsuzaka with one out in the fifth and runners on first and second. Rizzo greeted Eveland with a single to load the bases and Castro bounced a single up the middle to score second baseman Emilio Bonifacio and Ruggiano.

Eveland departed after getting one out and walking left fielder Chris Coghlan to load the bases. Familia's wild pitch while facing Olt brought home Rizzo with a go-ahead run.

The series concludes Thursday with Cubs left-hander Travis Wood (5-5, 5.15 ERA) facing Mets right hander Jacob deGrom (0-2, 2.42 ERA).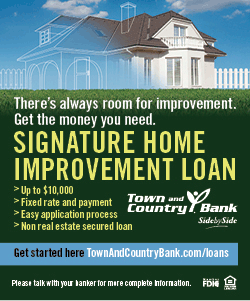 NOTES: The Cubs confirmed reports that a 90-year broadcast association with WGN-AM will close at season's end. A new radio deal with CBS-owned WBBM-AM to start in 2015 is set to be announced Thursday. ... The Cubs selected Double-A Tennessee 3B Kris Bryant and Class A Kane County RHP Paul Blackburn as their May minor league players of the month. Bryant batted .407 with 12 homers and 34 RBIs, while Blackburn went 3-0 with a 1.88 ERA in five starts. ... Tuesday's walk-off victory over the Mets was the Cubs' first since a 6-5 win over the Cincinnati Reds on June 13, 2013. ... The Mets have the No. 10 pick in Thursday's draft, but manager Terry Collins hasn't had a lot of time to think about it. "I have enough on my plate at the moment," he said. ... Mets OF Andrew Brown was in Chicago on Wednesday in anticipation of a Thursday activation. He hit .359 with 13 home runs and 31 RBIs in 36 games at Triple-A Las Vegas.
[© 2014 Thomson Reuters. All rights reserved.]
Copyright 2014 Reuters. All rights reserved. This material may not be published, broadcast, rewritten or redistributed.