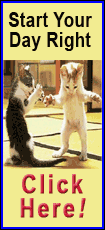 Arizona scored six runs in the eighth inning and five more in the ninth Wednesday to wallop the Colorado Rockies 16-8.

The loss was costly as well as bitter for the Rockies. Starting pitcher Jordan Lyles, who worked four innings, broke his left hand on a tag play at the plate in the first.

Colorado lost its season-high sixth game a row. With Arizona taking the first two games of the three-game set, the Rockies are assured of losing a series at Coors Field for the first time this year. Colorado was 7-0-1 in its previous seven previous home series, pending the result of a suspended game May 22.

Arizona catcher Miguel Montero had a career-high six RBIs, three on a homer in the ninth when the Diamondbacks strung together five consecutive two-out hits against reliever Matt Belisle.

"It was awesome. It was great," Montero said. "It's funny because today in batting practice, I told Henry (Blanco, a coach), 'When am I going to get one of those crazy days when you get six or seven RBIs?' Boom, here it goes today -- six. So I guess I called it."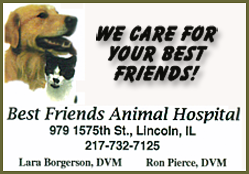 The 16 runs were the most the Rockies allowed in a game this season. Colorado also used a season-high seven pitchers.

The Diamondbacks' late surge began against left-hander Rex Brothers in the eighth, right after the Rockies had mounted their second four-run inning to go ahead 8-5.

Colorado's seventh-inning rally stayed alive when second baseman Didi Gregorius, who was just moved to that position from shortstop on a double switch, stumbled coming across second base while trying to take a throw from shortstop Chris Owings, who had just entered the game and made a diving stop on DJ LeMahieu's single in the hole.

Two runs scored on the play, followed by two more on pinch hitter Drew Stubbs' single.

Asked how deflating that inning was, Montero said, "We can't give up. We got no room to give up. It was hard, but we still got two chances to go up and hit again, and we did."

Arizona right fielder Gerardo Parra scored a career-high four runs. Paul Goldschmidt hit a three-run double in the eighth after Brothers left and added an RBI single in the ninth for the Diamondbacks, who tied their season high with 21 hits.

Brothers (2-4) saw his ERA rocket from 3.76 to 5.47 as he gave up four consecutive singles and a walk to the five batters he faced.

Left-handed hitters David Peralta and Ender Inciarte started the rally with hits, and right-handed-hitting Owings singled home a run. Gregorius, another left-handed hitter, singled home the second run of the inning, and Brothers issued a bases-loaded walk to Parra.

Brothers has been scored upon in four of his past six outings, and he has 16 walks and 24 strikeouts in 26 1/3 innings this season. Manager Walt Weiss refused to discuss the possibility of Brothers being demoted to Triple-A Colorado Springs to regroup, which successfully happened early in the 2012 season.

"Just got to keep working through it, like all of us do," Weiss said. "It's up to us to turn this thing around, each guy. Nobody is going to do it for us. Up to each individual to get this thing turned around."

[to top of second column]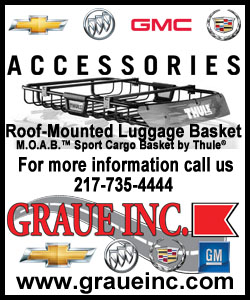 Right-hander Nick Masset relieved Brothers, and Goldschmidt lined his first pitch inside third base for a three-run double.

"You've got a lot of opportunity to get guys in there, bases loaded and no outs," Goldschmidt said. "Obviously you don't want to get overaggressive, but look for something you can hit hard to the middle of the field. The pitch ran a little bit inside, but I think it was right on the corner and I was able to hit it."
Gregorius, who opened the game with a home run, finished with three hits, as did each of the next four hitters in the Arizona lineup: Parra, Goldschmidt, third baseman Martin Prado and Montero. Second baseman Aaron Hill and Inciarte added two hits apiece.

Each of the top four hitters in the Colorado lineup -- center fielder Charlie Blackmon, left fielder Corey Dickerson, shortstop Troy Tulowitzki and right fielder Michael Cuddyer -- had two hits, as did the No. 6 hitter, catcher Wilin Rosario.

Arizona reliever Brad Ziegler, who gave up two runs (one earned) while getting the last two outs of the seventh inning, received the win to improve to 2-1.

Lyles broke a bone in the middle of his hand, just below the knuckle, when he tried to tag a sliding Martin Prado, whose knee turned Lyles' glove sideways.

"I knew something was wrong. Never felt that feeling before," Lyles said. "I didn't want to come out in the first, make the bullpen go nine. Thankfully we got four innings."


NOTES: SS Didi Gregorius' leadoff homer was the first of his career and the Diamondbacks' first of the season. ... The Rockies placed LF Carlos Gonzalez (left index finger inflammation) on the 15-day disabled list, and they recalled 1B/3B Ryan Wheeler from Triple-A Colorado Springs. Wheeler went 2-for-4 with the Rockies last month. ... Colorado C Jordan Pacheco was designated for assignment. C Mike McKenry was recalled from Colorado Springs for his second stint with the Rockies this season. ... Diamondbacks INF Cliff Pennington had a partially torn left thumb ligament surgically repaired Wednesday. According to the team, Pennington could resume baseball activity in eight to 10 weeks. ... The Rockies announced that RHP Eddie Butler would make his major league debut Friday at Coors Field with a start against the Los Angeles Dodgers. Butler made 11 starts at Double-A Tulsa, going 4-4 with a 2.49 ERA.
[© 2014 Thomson Reuters. All rights reserved.]
Copyright 2014 Reuters. All rights reserved. This material may not be published, broadcast, rewritten or redistributed.