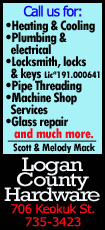 On Wednesday night, Richards had the opportunity to make amends, doing so resoundingly and with little regard for his opponent.

Richards worked a season-high eight shutout innings and matched a career high with nine strikeouts, delivering a dominating performance in Los Angeles' 4-0 victory over the Houston Astros at Minute Maid Park.

Richards (5-2) gave up five earned runs, five hits and three walks in just two-thirds of a inning in a 9-5 loss to the Athletics last Friday. Against the Astros (25-35), Richards was virtually untouchable, surrendering four hits, two to center fielder Dexter Fowler.

"The next day I had already forgotten about it," Richards said of his prior start, his most ineffective this year. "I had cleared my mind and I was ready to put in the work in between to get ready for this one. As a pitcher, you have to have a short memory and get ready for the next one.

"I just wanted to come out and pound the zone and give us a chance to win first and foremost. We were on a bit of a skid and I wanted to be the guy to get us going again."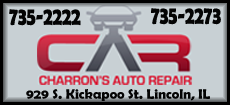 When Astros second baseman Jose Altuve singled with two outs in the eighth, it marked the first hit allowed by Richards since Jason Castro slapped a one-out single to right field in the fourth.

Richards hit two batters but did not issue a walk, allowing only two Astros to reach scoring position -- Fowler in the first inning and Chris Carter in the fifth.

"He just showed great command with all his pitches," Angels manager Mike Scioscia said of Richards. "After the first 25 pitches, he had only thrown two out of the strike zone. He'd thrown all his pitches with a lot on them in the zone early and established that and kept his pitch count down, even with striking out so many guys. He was going right after those guys and had good stuff and pitched a terrific game."

The Angels (31-27) snapped a scoreless tie in the fifth inning and then tacked on two additional runs against Astros right-hander Jarred Cosart (4-5) in the sixth.

Second baseman Howie Kendrick and third baseman David Freese recorded consecutive two-out RBI singles, both against curveballs, to drive home shortstop Erick Aybar and first baseman Albert Pujols.

Cosart matched his career high of eight strikeouts and gave up just one walk, to Pujols in the sixth. He has struggled with his control throughout this season, but of his 108 pitches in 6 2/3 innings, 75 were strikes.

[to top of second column]
"I had all three pitches working, I was efficient, and the pitch count was pretty good until the sixth inning," Cosart said. "I had some stuff not bounce for me the right way, and then later in the game, I did not execute a couple of 0-2 pitches.

"This is something I can definitely build off of. I am happy with the number of strikeouts and walks."
Richards fanned five of the first seven batters, striking out the side on just nine pitches in the second inning.

That immaculate inning was the fourth of the season throughout baseball and the second this week, following Indians right-hander Justin Masterson, who struck out Jonny Gomes, Grady Sizemore and Stephen Drew of the Boston Red Sox in the fourth inning on Monday at Progressive Field. It set an unmistakable tone.

"He definitely pitched like he had a little chip on his shoulder," Angels catcher Hank Conger said of Richards. "You could obviously tell he was antsy about the start. It was good for him to clear his mind and get back on the mound after his last outing. You could definitely see right off the get go it was coming out pretty hot. It was amazing tonight."

NOTES: Astros SS Jonathan Villar is day-to-day after being hit on the left elbow in the eighth inning on Tuesday night. Villar experienced lingering soreness and was replaced in Wednesday's lineup by Marwin Gonzalez. ... Angels CF Mike Trout underwent an MRI on his back Wednesday that revealed inflammation. Trout was held out of the lineup and his status is day to day. ... Angels LF Josh Hamilton replaced CF Mike Trout defensively and DH Raul Ibanez filled in for Hamilton in left field. Both moves were designed in part to keep rookie C.J. Cron, batting .308/.357/.615 in his last seven starts, in the lineup.
[© 2014 Thomson Reuters. All rights reserved.]
Copyright 2014 Reuters. All rights reserved. This material may not be published, broadcast, rewritten or redistributed.