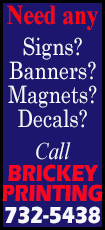 The Rays learned during the game that long-time special advisor Don Zimmer had died at age 83 attempting to recover from heart surgery and emotions were raw in the locker room afterward. Manager Joe Maddon wept, as did third base coach Tom Foley, who wore a Zimmer nameplate on the back of his uniform recently.

"I was honored, but I would rather him be here," Foley said. "I can tell you that."

Zimmer was already working for the then-Devil Rays when Maddon was hired in 2006, and would share insights not only on players, but strategies, plunking himself down in the manager's office with a bag of hot dogs and all the advice Maddon would request.

"For whatever reason," Maddon smiled, "I thought he liked me a little bit."

Rays starter David Price didn't reflect on four unearned runs and his fifth loss of the season, but how he would have liked more time to ask the 56-year baseball man, a former player, coach and manager, what it was like to be a teammate of Jackie Robinson.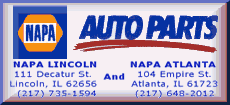 "All those questions you really want to ask .... And you can't ask anyone else," he pondered.

Third baseman Evan Longoria said his hours of chatting in the dugout or behind the batting cage with Zimmer, "will be missed."

The Rays nearly managed what would have been an emotional victory considering the external events, but their nagging inconsistencies continue to sink their season. Trailing, 5-3, entering the ninth, they loaded the bases with none out against closer Steve Cishek on an error by third baseman Ed Lucas, a Kevin Kiermaier double and a walk to Jose Molina, but managed just one run.

The Rays pulled within 5-4 on a DH David DeJesus groundout, but Kiermaier didn't try to score on a high-chopping Ben Zobrist groundout to first, and after Cishek walked third baseman Evan Longoria intentionally, he retired first baseman James Loney on a pop-up to end the game for his 13th save.

"That's a read on his part," Maddon said. "I thought there was a chance for him to go."

Cishek agreed.

"He is one of the fastest guys in the field. I thought he was going, so I was glad when I saw (Garrett Jones) step on the bag and turn around and he's on third," he said. "I couldn't believe it."

Second baseman Donovan Solano hit his first homer of the season for Miami, a decisive three-run shot off Price, and right fielder Giancarlo Stanton went 2-for-4.

Miami starter Tom Koehler (5-5) endured a trying first inning in which he allowed three runs on four hits and a walk, but broke a two-game losing streak. He allowed three earned runs on six hits with four walks and four strikeouts.

"Command was shaky early, but he did a nice job getting it back," Miami manager Mike Redmond said.

[to top of second column]
Price (4-5) allowed five runs -- but just one earned -- in 7 1/3 innings on nine hits with 11 strikeouts.

Miami (31-28) won its third straight, all against the 23-37 Rays, and 11 straight in interleague play. The losing streak is Tampa Bay's longest since 2009.
The Marlins took a 1-0 lead in the first inning when Stanton roped a two-out double off the wall in left and DH Casey McGehee poked a single just inside first base against Price.

Tampa Bay, which was averaging 2.1 runs per game in an eight-game losing streak entering Wednesday, scored three times in the bottom of the first.

Zobrist's two-run homer to right off Koehler followed a leadoff walk to DeJesus, and Longoria followed with his sixth homer of the season.

The Rays hit consecutive homers just once this season. The homer was Zobrist's fourth this season. Both home runs came on 3-1 counts.

Miami used four unearned runs and a three-run homer by Solano to take a 5-3 lead in the fourth inning.

The Marlins advanced runners to second and third with one out after a wild pitch. Price was close to working out of trouble after inducing center fielder Marcell Ozuna into a comebacker that allowed him to start a rundown and erase Lucas between third and home.

But, with two outs, Longoria fielded a high bouncer from first baseman Jeff Baker and dropped the ball while trying to tag out Ozuna advancing to third instead of throwing to first. Ozuna was safe and Stanton scored from third.

NOTES: Rays LHP David Price was fined an undisclosed amount for hitting Red Sox DH David Ortiz with a pitch last week. ... Miami selected the contract of INF Justin Bour from Triple-A New Orleans and transferred RHP Carter Capps to the 60-day disabled list. ... The Marlins pick second in the draft on Thursday. The Rays pick 20th.
[© 2014 Thomson Reuters. All rights reserved.]
Copyright 2014 Reuters. All rights reserved. This material may not be published, broadcast, rewritten or redistributed.