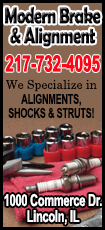 To register for Girl Scout summer camp, or to find more information on available camps, visit:
http://www.getyourgirlpower.org/summer-adventures
According to More Than S'mores, a new camp-oriented study from the Girl Scout Research Institute, girls who regularly spend time outdoors eclipse their peers who spend less time outdoors in environmental stewardship, and they more readily seek challenges and are better problem solvers—all essential traits to twenty-first century leadership. Girl Scouts are also twice as likely as non-Girl Scouts to say they take action to protect the environment (51 percent versus 23 percent) and that they've had a personal experience in nature that has made them appreciate it more (49 percent versus 29 percent), according to the report.
[Text receuved; MOLLY WILSON, GIRL SCOUTS OF CENTRAL ILLINOIS]
About Girl Scouts
Founded in 1912, Girl Scouts of the USA is the world's preeminent leadership development organization for girls with 8.2 million girl and adult members worldwide. Girl Scouts builds girls of courage, confidence, and character who make the world a better place. Girl Scouts of Central Illinois serves 21,000 girls and 5,000 adult members annually in 38 counties throughout central Illinois. For more information, visit www.getyourgirlpower.org or call your local Girl Scout Service Center at 877-231-1446.