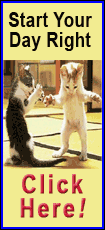 The property in a lovely, tree filled neighborhood had become rundown and was bought out of foreclosure by the school just over a year ago. Its completion represents another contribution to our community in the form of quality home, in this case renovated, through the work of young people.
The all brick ranch style home is set in the Mayfair Subdivision on Lincoln's northeast side. The home features an open floor plan and all new or refurbished floor to ceiling surfaces throughout.
During the school year program, students learned many skills. Each step of the way they learned new skills, such as how to operate a floor sander and restore wood floors.
The home features plenty of new built-in lighting - requiring electrical skills; new interior trim and baseboards and interior doors - carpentry skills.
The kitchen features new appliances and cabinets - more cabinetry skill.
Upstairs features three bedrooms, a living room with fireplace sided by two built in bookcase/displays areas, dining area and two full-bathrooms; all completely remodeled - add plumbing skills.
There's lots of storage space plus a livable basement space in the 1,350 square foot home. For the most part, no surface was untouched by some form of treatment - so lots of hard work and lots of learning took place.
The basement features some redesign with all new materials. Its clean architectural lines and light colors lend an open feeling. The space includes an optional extra bedroom, living and storage space. It has freshly painted walls, trim and new carpeting throughout.
Outside, where the project began last fall; students put on an all new roof and soffits with inset lighting. And lastly, this spring; the grounds were cleaned up and a spacious wood deck added off the back of the house. The deck is accessible from the dining area through a new double sliding door or from the outside by custom built wood stairs.
A new double wide concrete driveway gives access the attached double car garage.
An early estimate offered by a professional on the value of the home estimated it to be in the range of $140,000. The house will be sold by bid with the minimum bid price set at the amount invested for its renovation, $120,000. Bids are to be opened on June 12.
For LCHS Superintendent Robert Bagby it was his first project as the new LTEC director. He is proud of the transformation that the students performed, especially in light of how the work began. He said that before the project could begin, just after its purchase there were four loads of trash and debris hauled out last July.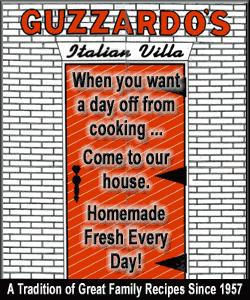 Students were exposed to many skills of different professions in the scope of completing the project. From roofing to electrical to plumbing to carpentry and more; they got it all.
Students from Lincoln, Williamsville, Hartsburg-Emden, Mount Pulaski, Illini-Central and Greenview high schools participated in this year's Building Trades Program through the LTEC. Bagby appreciates what the LTEC can offer to students by consolidation of school programs, and he is pleased to that students from Athens and PORTA/Ashland-Chandlerville Central would also be joining the LTEC.
In addition to the building trades program, students can also choose from auto mechanics, welding, electronics, certified nurses assistant, work-study and the newest - culinary arts and cosmetology programs. The programs are designed to enrich general studies and prepare students for success beyond high school, as well as providing work experience and training.
Mr. Bagby expressed great appreciation for the Building Trades instructor, Mr. Justin Dietrich, and pride in the work the students accomplished in so short of time.
Dietrich is also head wrestling coach for LCHS.
The following students completed this year's project:
Brandon Crawford
Hayden Sloan
TJ Mullins
Jake Koechig
Luke Bramwell
Devin Hollinshead
Brea Elston
Brandon Icenogle
Nick Rowden
Quintin Beightel
Jordan Varboncour
Kenny Bacon
Tommy Taft
Keaton Letterle
Logan Thompson
Connor Albertson
Braxton Schutt
Jordan Yarcho
Tyler Horchem
Dalton Presswood
Brock Byrge
Collin Antoine
For a tour or more information on the home, you may contact Lincoln Community High School, District #404 at (217)732-4131 ext. 245. Bids will be opened on June 12, 2014.
By JAN YOUNGQUIST]