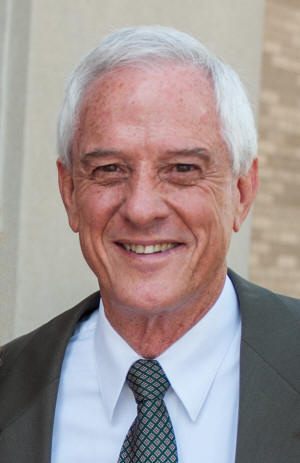 Laughlin receives Honorary Doctorate from LCU
Send a link to a friend Share
[June 03, 2014] LINCOLN - The Lincoln Christian University Board of Trustees with LCU President, Dr. Keith H. Ray, and the University administration, faculty and staff, commended the honorary degree "Doctor of Divinity" to Lynn Ryburn Laughlin during Commencement on May 17.
"I was totally surprised," Laughlin said of the honor, "I thought it was unbelievable what I was hearing from President Ray that day."

Lynn Laughlin's extraordinary commitment to the mission of LCU for nearly 50 years is evidenced by the numerous leadership roles he has held at Lincoln Christian including professor, coach, Vice President of Alumni Services, Special Assistant to the President and others. Most recently, he completed his duties as "acting president" while President Ray was on sabbatical.

A Man of God: Laughlin lives a life of extraordinary commitment to Jesus Christ. His integrity and character have never been found wanting. A man of humility, grace, peace-making, and faithfulness to the Word of God are all hallmarks of his heart for God. His devotion to the Lord has spilled over into the lives of thousands.


A Friend to the Students: Even though Laughlin is officially responsible for alumni services, he is frequently seen among the current student body. Always present at sporting events, enjoying coffee in the Warehouse student center, traveling with students for mission and ministry events, or just checking up on a student while traversing sidewalks of the LCU campus - this is what Laughlin is all about. He loves LCU students, and they love him.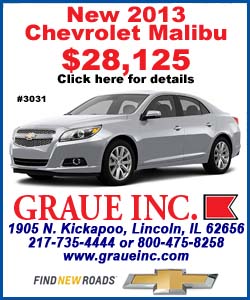 A Partner to the LCU Family: Laughlin is everywhere. He spends much of his time encouraging, praying for, and helping LCU employees fulfill their mission. "Volunteer" is too weak a word to describe his availability for the mission of LCU. He always finds ways to share in the countless roles our mission calls for. Not only is he there for us, he is there for so many others. His phone is forever ringing or being held next to his ear in conversation with friends and alumni of LCU all around the country and the globe.

An Ambassador to the World of LCU Alumni: His photographic memory can recall the minutest details regarding our alumni. His data-base-like mind is a remarkable gift from God. He keeps a remarkable pace with travel that is equally matched by his campus engagements.

More than that, his heart follows the ministries of our alumni all around the world with prayerful support and those amazing handwritten notes that convey he always has time for God's people.
[Text Received; CHRIS THOMAS, LINCOLN CHRISTIAN UNIVERSITY]
Past related story
05/19/2014 - Lincoln Christian University bestows Lynn Laughlin with honorary Doctorate degree and recognizes Dr. Keith Ray with Distinguished Service Award