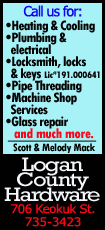 LCU's AGB consultant is someone who knows Lincoln Christian University well. Dr. Paul Corts attended Lincoln Bible Institute (LBI)/Lincoln Christian College in 1961-1962 and his brother David graduated from LBI in 1961. Additionally, Dr. Corts was the featured guest speaker in 2009 when the school changed its name to Lincoln Christian University.

Corts has had a distinguished career in higher education, most recently as president of the Council for Christian Colleges & Universities (CCCU), a presidentially led, Washington-based international association that provides public policy advocacy for faith-based higher education as well as conferences, publications, services and web-based programs to support the professional development of governing boards, presidents, administrative staff, and faculty of its member and affiliated institutions.

Prior to joining the CCCU, Dr. Corts served as Assistant Attorney General for Administration with the U.S. Department of Justice (DOJ) from 2002-2006, where he also served on the President's Management Council, the Federal Prison Industries Board, the federal CFO Council, and other federal councils and boards.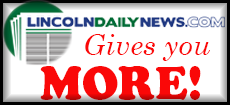 Prior to his work at DOJ, Corts served for nearly 12 years as president of Palm Beach Atlantic University (FL) and as president of Wingate University (NC) for 8 years. Earlier in his career, he was a faculty member and administrator at Oklahoma Baptist University (5 years) and Western Kentucky University (10 years).

As a higher education administrator, he has focused on strategic planning for campus growth and program development, resource development, early technology adoption, and management. His presidencies have reflected strong growth in revenues, assets, reserves, endowments, technology and physical facilities. As an academic, he specialized in rhetoric and communications and is the co-author of two textbooks. He has authored books for governing boards on the need to care for their president and to provide sabbaticals for presidents and cabinet leaders. He has consulted widely with boards and presidents.

Dr. Corts served many professional organizations in higher education, including the American Council on Education Secretariat, the National Association of Independent Colleges and Universities Secretariat, chair of the board of directors of the Independent Colleges and Universities of Florida, and a term as president of the American Association of Presidents of Independent Colleges and Universities. Corts was active for many years in leading numerous accreditation teams for the Southern Association of Colleges and Schools (SACS). He has also served on local, regional, national, and international boards as well as local and regional economic development boards and Florida's Council of 100.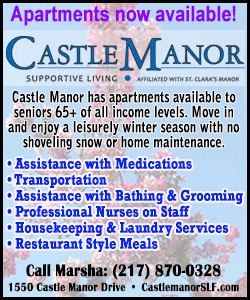 Dr. Corts earned a BA degree from Georgetown College (KY) and received his MA and PhD degrees from Indiana University.

According to LCU Board of Trustees Chair Dr. Gene Harker, "Dr. Corts' knowledge of the Restoration Movement and extensive experience in the world of Christian higher education makes him an ideal choice to lead our search process."

Dr. Corts will be meeting with the presidential search team soon, to prepare the presidential profile and establish the search timeline. Ongoing updates can be found at www.LincolnChristian.edu/presidentsearch in the weeks ahead.

The presidential search team interviewed five firms during the month of May before making their final selection. The presidential search team consists of Dr. Gene Harker (Chair), Dr. Carolyn Bartlett, Dustin Fulton, Dr. Bob Rea, Dr. Bob Kurka, Jan Rutledge, Dr. Rochelle Cathcart, Dr. Silas McCormick, Gordon Venturella, and Dr. Neal Windham.

Established in 1944, Lincoln Christian University's mission is to equip Christians to serve and lead in the church, the workplace, and the world. LCU has seen more than 16,000 students pass through its "doors," and its alumni have gone on to serve in all 50 United States and more than 165 countries. Today, LCU offers a variety of degree programs for undergraduate, graduate and seminary students. Classes are offered on campus, at extension sites in Illinois, Indiana and Nevada and online. To learn more visit www.lincolnchristian.edu.
[Text received; CHRISTINE THOMAS, LINCOLN CHRISTIAN UNIVERSITY]