Ostfriesen Genealogy Society of America Biennial Conference
Immigration history traces back to Logan County in 1850
Send a link to a friend Share
[June 05, 2014] The Ostfriesen Genealogy Society of American (OGSA) will hold its next biennial conference at Crowne Plaza Hotel & Suites, Minneapolis airport- Mall of America, Minneapolis, Minnesota. from August 3, 2014 to August 6, 2014. All Ostfriesens or those interested in genealogy are invited to attend.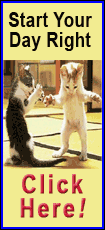 Ostfriesland is a small region of Germany within the German state of Niedersachsen (Lower Saxony). The approximate borders of Ostfriesland are the Netherlands to the west, south to Papenburg, east to Oldenburg and the North Sea. The largest city in Ostfriesland is Emden. Other important cities are Aurich, Leer, Esens, Jever, Norden, and Wittmund.

Many families who emigrated from that area in the 1850-1860's settled in several counties in central Illinois including Tazewell, Woodford, Logan, McLean ,Champaign, Adams, Hancock, Brown, Champaign, Iroquois, and Vermilion counties. Those who came to south central Illinois settled primarily in Macoupin, Madison and Montgomery counties. A book entitled "We Will Go to a New Land", The Great East Frisian Migration to America 1845-1895 by Robert H Behrens provides historical information on a county by county basis of the settlement experience and biographical sketches of many early settlers.
The conference will include plenary speaker, Timothy Fehler, a noted Ostfriesen historian from Furman University, content rich concurrent sessions, and visiting German citizens. Courses include a short course called "Ostfriesen Genealogy 101" to assist those who are new to Ostfriesen genealogy. Ostfriesen tea, family and historical books, maps and pictures will be available for purchase.

OGSA is an active genealogical association with an extensive research library with holdings on genealogy, and the history and culture of the Ostfriesens. This extensive library will be transported from the headquarters in the Minnesota Historical Society to the Crowne Plaza for the event. This conference is a rare opportunity for residents of this area to have hands-on access to the comprehensive research materials and get assistance from regional experts.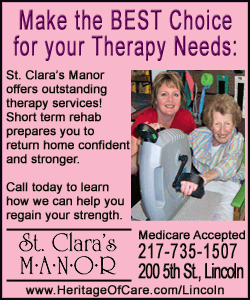 People of Ostfriesen ancestry whose interest in family roots has been piqued by the recent genealogy based television shows such as "Who Do You Think You Are", "Find My Family", and "Faces of America" should seize this opportunity to get a good start. More information on the conference and registration is available at the OGSA website. http://www.ogsa.us/ or by contacting the conference chair at the contact information noted above.
[Text received; JILL MORELLI, OSTFRIESEN GENEALOGY SOCIETY OF AMERICA]