Park district notes
From Roy Logan, program coordinator
Send a link to a friend Share
[June 03, 2014] It just would not be summer without Tee Ball. This is a non-competitive introduction to baseball for both boys and girls. The basic skills of hitting, fielding, catching throwing, base running and safety will be stressed through drills and game situations. Emphasis is on sportsmanship, teamwork and fun! T-shirts, caps and schedules will be distributed at the first practice.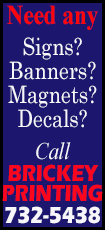 All athletes must wear sneakers and have their own ball glove. In case of inclement weather, Tee Ball will be held in the Sports Center courts. The season will begin Saturday morning June 7. There will be six weeks of games with no games the 4th of July weekend. This is for children 4 years old and up to second grade. Parents are urged to pre-register to insure that your child will have a t-shirt and cap.

Nathan Turner Memorial Fishing Clinic and Derby

Our Nathan Turner Memorial Fishing Clinic and Derby are just around the corner. Nathan Turner, former city councilman and resident of Lincoln, was an avid fisherman and outdoorsman. Reserve Tuesday, June 3 at 6:30 p.m. for the Clinic held here at the park district. The free clinic explores the fundamentals and safety issues of fishing. Herb Drier, retired with the Illinois Department of Natural Resources will be here with displays. He will teach young and old anglers alike how to tie on a hook, casting techniques and the usage of different baits. There will be drawings for fishing poles and equipment at the end of the presentation.


The free fishing derby will be hosted at Hickory Lane Campground near Atlanta on Saturday, June 7 from 9:00 a.m. to noon. Prizes will be awarded in several different categories in this competitive but fun event. The Lincoln City Police D.A.R.E. program will sponsor the free derby. Police Chief Ken Greenslate will be on hand cooking hotdogs and providing sodas to the fishermen and their families. Parental approval is a must and parents are encouraged to attend. This program is designed for youth ages 4 to 15.

Up Up and Away 5K

Our second annual Up Up and Away 5K Run will be Sunday, August 24. Runners registered by August 15 will pay $20.00 and registrations after that up to race day will be $25.00. Please bring form and race fee to the Lincoln Park District Administration office or Fit Zone Fitness desk. Forms are available at the Park District or our web site at www.lincolnparkdistrict.com. This is a timed run and you will need to have your race bib visible at the finish line to be considered for awards. Awards will be presented to over all male and female winners as well top male and female age group winners in a number of divisions. Finisher medals will be presented to all those who cross the finish line.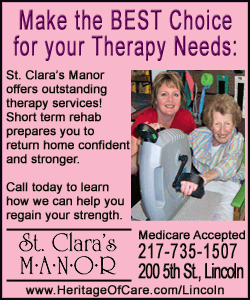 Horseback Riding lessons

We only have three openings left in our Horseback Riding lessons. Those slots would be in our June 16th – 19th session. Lessons are at Cottonwood Ranch which is about 15 minutes from Lincoln. On the first evening of class those wanting to follow Roy over may meet him at the Park District in the front parking lot of the administration building. We will leave Lincoln at 6:10 p.m. Classes are 90 minutes long. This will be an outdoor arena and riders will experience much more than just horseback riding. Long pants and sturdy shoes with a heel should be worn. The fee is $85.00.

Woodworking classes

We are now offering a Woodworking Class. Dave Boyd will be our lead carpenter for the woodworking adventure. Dave has been building wood toys and crafts for several years. Just in time for Fathers Day we will be finishing a special wood gift for Dad. We will also be painting another wood project that is for that special woman in your life. Who would that be you ask? Your Mom of course!! Save Friday morning, June 13 beginning at 8:30 a.m. to join us. Cost is $20/$23 and everything is included. We suggest wearing old clothes because we'll be painting. Register early to be sure you can get a spot at the workbench. Ages 9 & up!
[Text from file received from Roy Logan, Lincoln Park District]