The Illinois Office of the State Fire Marshal highlights safety awareness and preparation during National Safety Month
June is National Safety Month – "Safety: It Takes All of Us"
Send a link to a friend Share
[June 05, 2014] SPRINGFIELD – The Office of the State Fire Marshal (OSFM), in conjunction with the National Safety Council (NSC) is highlighting fire safety education as part of the annual observance of National Safety Month. This year's campaign theme is "Safety: It Takes All of Us" and is aimed at encouraging the public to practice safe behavior to prevent personal injuries and deaths.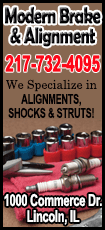 During the month of June, the NSC and OSFM are asking the public to focus on six key areas: fire safety (the number one priority for OSFM), prescription drug abuse, slips and falls, safety in public places, driving safety and summer safety.

"First and foremost, I want to remind Illinois residents to have smoke alarms installed and ensure they are in the right places and functioning properly," said State Fire Marshal Larry Matkaitis. "It takes all of us to keep our environment safe and to ensure, that in the event of a fire, all family members are prepared to make a safe escape."

Smoke alarms should be tested monthly to ensure they are in proper working order.
The public should become familiar with fire safety procedures and know how to act in case of other life threatening emergencies in the work place, in schools, hospitals, day care centers, senior centers and other public facilities.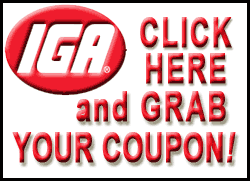 In 2013, Illinois fire departments reported responding to nearly 2 million incidents. Approximately 50,000 of those incidents were fire related, 794,018 involved emergency medical services, and 352,910 were neither fire nor EMS related.

The following is a list of basic tips to put into practice on a daily basis:
Properly dispose of unused and expired medications and keep them away from children.
Get trained in first aid, CPR and AED. Training is available on line, in a classroom or contact your local fire department to find locations in the community.
Don't text and drive and do not talk on a cell phone while driving.
Obey state traffic laws including stop signs and speed limits, especially in school and work zones.
Wear seat belts and keep small children properly secured in car seats.
The following is a list of tips to prevent falls or personal injuries:
Secure electrical and phone cords out of walking areas.
Remove small throw rugs or use non-skid mats to keep from slipping.
Remove tripping hazards (paper, boxes, toys, clothes, shoes) from stairs and walkways.
Periodically check the condition of walkways and steps, and repair damages immediately.
Never stand on a chair, table or other surface on wheels.
Clean up all spills immediately.
OSFM recommends the following tips for fire prevention:
Install smoke alarms on each floor of your home and within 15 feet of sleeping quarters. Regularly check batteries and test your alarms.
Compile a home safety kit (emergency preparedness kit) for your family. Include things like flashlights with extra batteries, blankets, food, water and a battery-powered weather radio. Keep the kit in an easily-accessible place, so you can quickly grab it in case of an emergency.
Make a plan in case of an emergency (like a fire, tornado or earthquake). For fires, have an escape plan. In case of inclement weather, make sure everyone knows the safest place in your home to go to. Practice the plans often.
Keep a first aid kit stocked in your home at all times. You never know when an accident can happen.
Know emergency phone numbers, such as the Police, Fire Department and local Poison Control Center.
Keep matches, lighters and burning candles out of the reach of children.
Check on senior citizens who live alone to make sure they are also living in a safe environment.
For more information about fire prevention and fire safety please visit OSFM's webpage at www.sfm.illinois.gov
[Text received; FROM THE OFFICE OF THE ILLINOIS STATE FIRE MARSHAL]