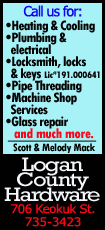 (Copy of questionnaire responses)

Business: X

Contact Person: X

Phone#: X

Address: X

How many employees? 10

Website/Facebook Page Link:

prairiesigns.com
Facebook.com/PrairieSignsInc


How long have you been a Chamber member?

Since 2007

I joined the Chamber because....

it is a great way to get your business information out there letting other communities know what is available to them.

Why did you decide to invest in Logan County?

We think it is important to invest in all surrounding communities as well as our own especially at a time when smaller communities seem to struggle to compete against the bigger metropolitan areas.

What products and services do you offer to Logan County?

We are a full service sign company doing everything from vehicle graphics to sandblasted wood signs to large LED signs. We service and install all types of signs as well. We also sell flags and flagpoles.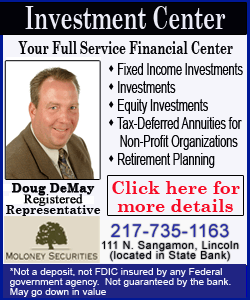 What does the future of your business look like?
We have seen steady growth over the last few years and continue to strive to maintain our core mission to provide Quality, Craftsmanship, Service & Value to all of our customers while giving our employees a fun and challenging place to thrive.
Five "Did you know" facts about
Our employees have over 100 years of combined experience in the sign industry


We have won over 75 Sign Design awards through various sign associations


We service a 75 mile radius of Bloomington/Normal


We design, fabricate and install all types of signs from banners, to vehicle graphics, to custom interior and exterior signage, to 100' high rise structures.


We have service vehicles ranging in height from 35' to 90' and a large format printer as well as the experienced staff to operate our equipment.
Contact person: Andrew Carby, 309-452-0463 or 800-611-9090
[Text copied from file received from the Lincoln/Logan County Chamber of Commerce]