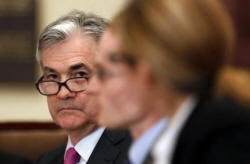 Fed's Powell: Economy needs to tighten up before rates can rise
Send a link to a friend Share
[June 06, 2014] LONDON (Reuters) - Federal Reserve Governor Jerome Powell said on Friday that he wanted to see signs that the U.S. economy was tightening up before before interest rates could be raised.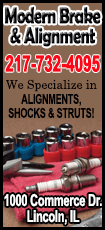 While acknowledging that employment in the United States had rebounded, Powell highlighted "significant" slack, referring to unemployed or underutilised workers.

The Fed hopes to end its stimulus programme for the U.S. economy by the end of the year, clearing the way for it to eventually raise interest rates.

"Iím looking for some sign the economy is getting tight before we can start thinking about raising rates," Powell said at an event in London.

Powell added there was a "significant amount of slack in the labour market" in the United States at present.

In brief prepared remarks, Powell said the Fed's evolving statements about the future path for rates have played an important role in shaping market expectations about U.S. monetary policy.

With the overnight federal funds rate stuck near zero for years, he said the management of expectations has been important in allowing investors to buy and sell bonds with confidence that rates would not unexpectedly increase.

That, for example, has lowered the premium charged for longer-term loans, and helped tamp down volatility as well, Powell said.

"Forward guidance has generally been effective in providing support for the economy at a time when the federal funds rate has been pinned at its effective lower bound," said Powell, who is awaiting Senate confirmation to a new 14-year term on the Fed board.
Powell added that markets were "well aligned" with the guidance the central bank has offered about the likelihood that its asset-buying programme will be stopped by the end of the year.

(Additional reporting by Howard Schneider in Washington; Editing by Hugh Lawson)

[© 2014 Thomson Reuters. All rights reserved.]
Copyright 2014 Reuters. All rights reserved. This material may not be published, broadcast, rewritten or redistributed.