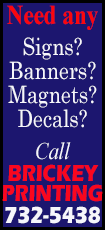 One of the sources said that Mulally, who is due to retire from Ford in July, was left with the impression that Lampert was gauging whether Mulally might be open to the possibility of becoming Sears' next CEO. The second source said Lampert, who is currently Sears' chairman and CEO, did not offer Mulally a job and there is no search process underway for a new CEO.

Lampert , who is a billionaire hedge fund manager, flew to Dearborn, Michigan, where Ford is headquartered, in either February or March to meet Mulally, the sources said.

In the meeting, Lampert asked Mulally about how he had turned around Ford and built an effective management structure at the No. 2 U.S. automaker, the sources said.

Sears <SHLD.O> spokesman Howard Riefs declined to comment. Ford spokeswoman Susan Krusel said Mulally, 68, has not decided what to do after leaving Ford.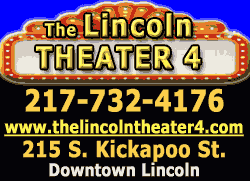 Sears operates 1,900 Sears and Kmart discount chain stores in the United States. It was once the largest U.S. retailer by revenue, but has seen sales weaken consistently over recent years in the face of stiff competition from brick-and-mortar rivals such as Target Corp <TGT.N>, Wal-Mart Stores Inc <WMT.N> and Home Depot Inc <HD.N>, as well as online retailers like Amazon.com Inc <AMZN.O>.

It would be a surprise if Mulally, who is seen as one of the most successful manufacturing executives in recent American history, considered joining Sears. Ford came out of the financial crisis much better than its U.S. rivals General Motors Co <GM.N> and Chrysler Group LLC <CHRY.UL>, who both went into bankruptcy and had to be rescued by the U.S. government. He came to Ford after running Boeing Coís <BA.N> commercial plane business.

Mulally has become one of the most sought after executives in corporate America. He has signed non disclosure agreements with several companies to talk about possible leadership roles, one of the sources said. The names of the companies could not be learned.

Reuters has previously reported that he was also considered for the top job at Microsoft Corp <MSFT.O>, who eventually appointed insider Satya Nadella to the position. It is not clear how close Mulally came to being picked as the technology giant's CEO.

Lampert's meeting with Mulally also underscores the intractable problem facing big box U.S. retailers, such as Sears. They have struggled to find chief executives who have the experience and skills essential to running a modern retailer.

Recruiters and directors said candidates either do not have e-commerce expertise or they lack experience running retail store chains. So boards are turning to executives from other industries or those with restructuring experience, such as Mulally.

"The issue isn't that there aren't some great people there," said Bobbie Lenga, global retail practice leader at Chicago-based headhunters Russell Reynolds Associates. "It is more of an issue that there aren't that many of them, and that many of them are at a point where they are deciding in their career what they want to do next - if they want to keep going in the industry or move on."
"It is a very finite talent pool, and you always hear the same names being brought up for all these roles," Lenga added.

Recruiters and directors said those names include HSN Inc <HSNI.O> CEO Mindy Grossman, Bon-Ton Stores Inc <BONT.O> CEO Brendan Hoffman, Ralph Lauren Corp <RL.N> former president Roger Farah, and Apple Incís <AAPL.O> retail head Angela Ahrendts, who was formerly Burberry Group PLC's CEO.

Spokespeople for HSN, Bon-Ton, and Ralph Lauren declined to comment on behalf of Grossman, Hoffman and Farah. Apple was not available for comment.

BUILDING A BENCH

Lampert took over the CEO role early last year after Lou D'Ambrosio stepped down after just two years with Sears, citing family health matters.

While D'Ambrosio was seen as having technology experience that could help shape Sears' online business, serving as CEO of network equipment maker Avaya and spending 16 years at IBM Corp <IBM.N>, he lacked previous retail experience.

Under Lampert, Sears has focused on building an internal bench of talent, its spokesman Riefs said.

Such hires include Arun Arora, who leads Sears home services business and was previously general manager of global e-commerce for Staples Inc <SPLS.O>; William Hutchinson who was brought over from Dell Inc to head up Sears' supply chain business unit; and Norman Miller, who was president and COO of Dollar Financial Corp and is now responsible for Sears' automotive business.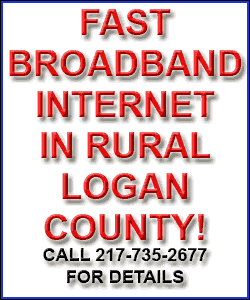 "The leadership of Sears Holdings is committed to the company's successful transformation and they are excited about the momentum underway," Riefs said in an emailed statement. "It's also important to know that succession planning is a critical point of focus for any company and at Sears Holdings it's a continuous discipline."

(Additional reporting by Deepa Seetharaman in San Francisco and Olivia Oran in New York; Editing by Paritosh Bansal and Martin Howell)
[© 2014 Thomson Reuters. All rights reserved.]
Copyright 2014 Reuters. All rights reserved. This material may not be published, broadcast, rewritten or redistributed.