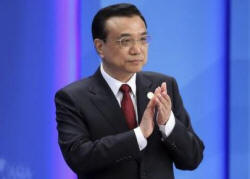 China to boost bank lending power, though IMF says no need
Send a link to a friend Share
[June 06, 2014] By Koh Gui Qing
BEIJING (Reuters) - China aims to cut the proportion of cash that commercial banks must keep with the People's Bank of China, the country's banking regulator said on Friday, signaling further monetary loosening although the IMF and World Bank say its economy is doing fine.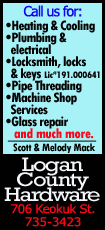 The China Banking Regulator Commission (CBRC) did not say when reductions in banks' reserve requirement ratios (RRR) would be made, but it is the third time in as many months that Beijing has signaled a cut in RRRs, which would free up more cash for lending needed to shore up growth.

The CBRC did, however, qualify its comments, saying RRR reductions would be available to those banks whose lending to small firms and the farm sector warranted the reward. It did not elaborate further.

The central bank also signaled on Friday that it would keep credit supply ample by letting China's main money market rate fall again this week.

The International Monetary Fund, in a report released a day earlier, said no extra policy loosening was warranted at this stage, and Beijing should focus on re-orienting its economy.

Aside from prospects for reductions in banks' RRR, two bankers told Reuters on Friday that the central bank has also lent $16 billion to commercial banks so that they can issue the money to farming projects.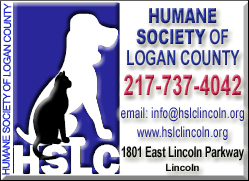 Both the IMF and World Bank gave China "thumbs up" in separate reports this week that said the world's second biggest economy should hit the government's target of around 7.5 percent growth this year, and encouraged the more urgent pursuit of reforms.

Some economists say the IMF and the World Bank may have been unduly confident about China's near-term growth prospects.

"If the government wants to achieve its 7.5 percent growth target, I don't really agree with the IMF that it can just not do anything," said Julian Evans-Pritchard at Capital Economics in Singapore. "I think the downward pressure on the economy, especially from the property sector, is still quite significant."

Buffeted by unsteady global demand and slowing domestic investment, growth in China's stuttering economy cooled to an 18-month low of 7.4 percent between January and March. A cooldown in a buoyant property market, which contributes more than 15 percent of China's economic expansion, has fueled fears that one of the world's biggest growth engines will face even stronger headwinds in coming months. That has fed investor speculation that China would take firmer action to boost activity, including lowering the RRR across the board for all banks.

VIGILANT ABOUT SHADOW BANKS

Banks's RRRs are neither uniform or transparent in China, and members of the ruling Communist Party's politburo have the final say on monetary policy, rather than the central bank or banking regulator.
In April, a week after an announcement by Premier Li Keqiang, the PBOC reduced the RRR by between 50-200 basis points for some banks.
It did not name the banks or detail what their RRRs were after the cut, but the central bank said only some rural banks benefitted, with cuts varying between 50 basis points to 2 percentage points. Smaller banks tend to have lower RRRs than major banks.

The authorities flagged another cut a week ago, but it is unclear whether that has taken place, though the latest comments from the banking regulator have hardened expectations.

The last time China reduced the RRR for all banks was in May 2012, when a cut of 50 basis points lowered the ratio to a maximum 20 percent for the country's biggest banks.

Authorities have chosen a more nuanced approach this year, opting to selectively relax policy in areas that it believes require assistance, rather than let money seep into speculative or wasteful activities.

The CBRC also said on Friday that it will tighten supervision of the shadow banking sector to crack down on risky lending that occurs outside banks' balance sheets.

"The financial risks in important sectors still require stronger regulation," it said.

(Additional reporting by Shen Yan; Editing by Simon Cameron-Moore)
[© 2014 Thomson Reuters. All rights reserved.]
Copyright 2014 Reuters. All rights reserved. This material may not be published, broadcast, rewritten or redistributed.