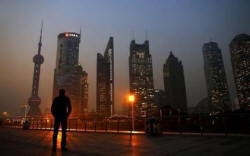 China regulator says to tighten supervision over shadow banking
Send a link to a friend Share
[June 06, 2014] BEIJING (Reuters) - China will further tighten supervision over the shadow banking sector, the country's banking regulator said on Friday, part of an ongoing campaign to control off-balance sheet lending by the country's financial institutions.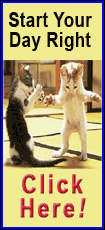 However at the same time, the China Banking Regulatory Commission will continue to support buyers of affordable housing, first-time home buyers and small- and medium- sized businesses amid signs of a slowing economy.

"Currently, the economy, broadly speaking, is stable. But downward pressures are relatively significant which is a reflection of ... imperfect financing structures, inefficiencies in finance allocation and use and difficulties with SME (small and medium enterprises) financing," a press release circulated at the CBRC's conference said. Wang Zhaoxing, a vice president at the China Banking Regulatory Commission, told a news conference that the regulator will improve ways to manage deposit-to-loan ratios, an indicator of a bank's ability to absorb risk, and classify bad loans.


The term shadow banking refers to off-balance sheet lending by banks and any financing provided by a non-bank entity, such as credit guarantee firms, trust companies and other lenders, including pawn shops, for Chinese borrowers. The government has been trying to rein in the riskiest forms of non-bank credit, which has grown rapidly in China since 2010, afraid that the funds were being used to roll over bad debt and exacerbating asset price bubbles in real estate and industrial ovecapacity.

However, Beijing does not want to eliminate all forms of shadow banking, as they can also play a positive role in allocating and pricing capital, while also helping diversify funding channels in an economy historically over-dependent on bank lending for finance.

Indeed, the growth of total social financing -- a home-grown indicator that measures shadow banking as well as traditional lending -- slowed in April, highlighting the risk that efforts to restrain high-risk lending could have knock-on effects on healthy credit growth if not handled correctly. The shadow banking sector may be worth up to 27 trillion yuan ($4.32 trillion), a figure accounting for nearly a fifth of the nation's banking sector, according to a recent report by the Chinese Academy of Social Sciences.

[to top of second column]
The International Monetary Fund said in April that reining in China's shadow banking sector is crucial to global efforts to prevent the risk of a prolonged world slump. [ID:nW1N0N2000]

China's central bank pledged in March to improve its monitoring of the shadow banking sector, as part of an effort to make its data on bank credit and interest rates more accurate. [ID:L4N0MO2PT]

CBRC will improve credit asset securitization, and plans to maintain steady monetary policy and make minor adjustments as needed, it added. Wang added that the regulator will continue to oversee online financing to ensure it develops in a healthy way.

($1 = 6.2548 Chinese Yuan Renminbi)

(Reporting by Shen Yan and Jonathan Standing; Writing by Engen Tham; Editing by Kazunori Takada and Simon Cameron-Moore)
[© 2014 Thomson Reuters. All rights reserved.]
Copyright 2014 Reuters. All rights reserved. This material may not be published, broadcast, rewritten or redistributed.