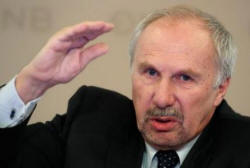 ECB's Nowotny: Interest rates have reached bottom for now
Send a link to a friend Share
[June 06, 2014] By Michael Shields
VIENNA (Reuters) - The European Central Bank does not intend to cut interest rates further "for the foreseeable time" after pushing them to record lows on Thursday, ECB Governing Council member Ewald Nowotny said on Friday.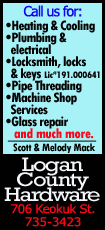 He reiterated to a news conference that the ECB did not have an exchange rate target for the euro and had no intention to intervene to cap its strength, which he described as evidence that the euro zone debt crisis was now over.

The ECB cut interest rates and launched a series of measures to pump money into the sluggish euro zone economy, pledging to do more if needed to fight off the risk of Japan-like deflation.

Nowotny declined to eleaborate on ECB President Mario Draghi's comment on Thursday that the ECB's job was not yet done despite the latest shot of stimulus.

"It is not up to me to interpret what Mr Draghi said. I would say what he means is the work of a central bank is never done," he said.

Nowotny, governor of Austria's central bank, said the ECB had broken new ground by agreeing to provide long-term liquidity to banks that prove they are using the money for lending, not just squirreling it away.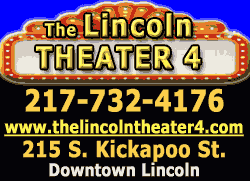 "It is an attempt, an experiment, very well thought out. Whether it will really be a success depends on many factors," he said.

Excluding from the programme bank loans to the public sector and private real estate market should help prevent asset bubbles arising from a plan that he called a "whole new concept".

Nowotny said the ECB's latest formulation of forward guidance for interest rates meant rates were on hold.

"I think that actually - at least for the foreseeable time - in the area of interest rate policy we have reached quasi the lower border," he said.

Nowotny said the ECB had suspended rather than halted sterilisation of bond purchases as a way to add liquidity to the market until the new long-term programme kicks in this autumn.

He called the move more of a psychological issue, noting sterilisation began at a time of concern about rising inflation that was no longer relevant.
"As long as we have a situation like now in terms of liquidity there is no reason to introduce it again," he said.

Nowotny played down any concerns about the euro's strength against other currencies, noting the ECB did not target exchange rates but kept an eye on the euro to see whether it was fuelling inflation by making imports cheaper.

He put the euro's rise in a more positive light.

"This is an important sign of the end of the euro crisis. The euro has in the meantime become in part a flight currency. One is fleeing into the euro, not out of the euro."

While the Swiss central bank intervened massively to defend a currency ceiling for the franc against the euro, the ECB had no such moves in mind.

"This direct intervention is certainly not foreseeable at the ECB," he said, noting a range of rational and irrational factors had an impact on exchange rates.

The ECB could revisit the subject if in the long term real turbulence on markets sparked heavy capital inflows, he said.

(Reporting by Michael Shields, Editing by Angus MacSwan)
[© 2014 Thomson Reuters. All rights reserved.]
Copyright 2014 Reuters. All rights reserved. This material may not be published, broadcast, rewritten or redistributed.