Celebrate Dairy Month with the Real Deal
Send a link to a friend Share
[June 03, 2014] June Dairy Month is an annual celebration that honors farmers for the delicious dairy foods they produce. The designation also highlights the important health benefits that milk, cheese and yogurt deliver. Loaded with calcium, potassium, protein and phosphorus, dairy foods contribute significant nutrition to Americans' diets.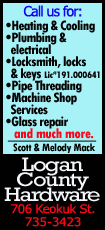 Although today's spotlight falls on a wide variety of nutritious dairy foods, the very first celebration focused solely on milk. And its purpose was practical. National Milk Month was created in 1937 to help distribute extra milk that cows typically produced during summertime.

With a nod to June Dairy month's practical origins, St. Louis District Dairy Council is encouraging consumers to "keep it real" when choosing their milk in 2014. "The dairy aisle is literally exploding with options---everything from new milk flavors to lactose-free milks, and even alternative beverages disguised as milk," states nutrition educator/registered dietitian Monica Nyman.

These alternative beverages are often plant-based drinks or solutions made from rice, soy, nut and hemp products. Though they share shelf-space with milk, plant-based beverages do not share the same nutrient package.

Some key differences:
Milk contains naturally occurring calcium that easily absorbed by our bodies. Most imitation dairy beverages are fortified to match milk's calcium content.
Milk provides high-quality protein, with an average of 8 grams per cup. Many imitation dairy beverages have 1 gram of protein or less per cup.
Simple and natural, milk is void of added sugars, flavorings or stabilizers, which are often found in the ingredient list of many imitation dairy beverages.
At less than 25 cents per cup, milk is a nutritious bargain. Most imitation dairy beverages are twice the cost of milk.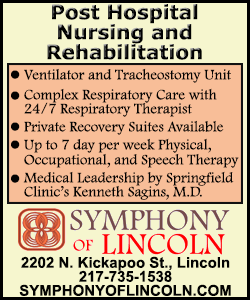 "It's important for consumers to know that, when it comes to nutrition, not all dairy aisle drinks are created equal," notes Nyman. We've launched an awareness campaign called milk: the real deal to help spread the word. There is no substitute for the high nutrition and economic value that milk offers. It's the real deal!"

To learn more about milk: the real deal, visit stldairycouncil.org
[Text received; MONICA NYMAN, ST. LOUID DISTRICT DAIRY COUNCIL]