Senate approves Burwell as health secretary
Send a link to a friend Share
[June 06, 2014] WASHINGTON (Reuters) - The Senate on Thursday confirmed Sylvia Mathews Burwell as President Barack Obama's new health secretary, making her chiefly responsible for implementing the controversial healthcare law known as Obamacare.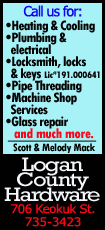 In a 78-17 vote that showed some Republican opposition, lawmakers approved Burwell as the replacement for U.S. Health and Human Services Secretary Kathleen Sebelius, who abruptly announced her resignation in April. She had spearheaded implementation of the law through five stormy years that included last year's botched rollout of the federal website, HealthCare.gov. Democrats hope that Burwell's rise from White House budget director to the helm of the U.S. Department of Health and Human Services will mark the beginning of a new, less contentious chapter in the rollout of Obama's signature domestic policy.

"She has really shown her capability in her time as the head of the Office of Management and Budget," Senator Bill Nelson, a Florida Democrat, said before the vote. "Most people feel like she has really done an excellent job."

The Affordable Care Act, which is meant to extend health coverage to millions of uninsured Americans, has become a top issue in the Republican Party's campaign to take control of the Senate in the November midterm elections.
Democrats say one of Burwell's biggest tasks will be to keep the law out of troubled waters until Election Day, despite Republican attempts to spotlight issues ranging from higher health insurance premiums and inaccurate federal subsidy allocations, to policy cancellations for small businesses and crippled state-based insurance marketplaces.

"By most accounts, Sylvia Burwell is a smart and skilled public servant," said Republican leader Senator Mitch McConnell, who voted against her. "But her embrace of Obamacare calls her policy judgment into question."

But many Republicans voted in favor of Burwell. Senator Orrin Hatch of Utah said she was well-qualified, though he cautioned that "no one should mistake that to mean that I have somehow softened in my resolve against Obamacare."

[to top of second column]
Burwell, a powerful member of the Obama West Wing's upper echelon, will also assume responsibility for a host of non-Obamacare challenges including funding and staff shortages and low moral across a sprawling cabinet-level department that regulates prescription drugs and food safety, combats disease outbreaks and oversees biomedical research.

The new HHS secretary's supporters say she is perfect for the job: a seasoned problem-solver known for her ability to engage with people of diverse interests and produce acceptable decisions under difficult circumstances.

Burwell will need to act quickly to persuade health insurers to restrain premium increases on Obamacare plans that would be sold in the federal marketplace next year. The deadline for plan submissions is June 27. The new HHS secretary was confirmed last year as White House budget director by a 96-0 vote.

(Reporting by Emily Stephenson and David Morgan; Editing by Bill Trott and Richard Chang)
[© 2014 Thomson Reuters. All rights reserved.]
Copyright 2014 Reuters. All rights reserved. This material may not be published, broadcast, rewritten or redistributed.