Florida governor to sue VA, seeking state inspection of hospitals
Send a link to a friend Share
[June 06, 2014] By Bill Cotterell

TALLAHASSEE Fla. (Reuters) - Florida Governor Rick Scott announced a federal lawsuit against the U.S. Department of Veterans Affairs on Thursday, seeking to make the troubled agency's Florida facilities submit to inspection by state regulators.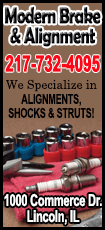 Scott, a Republican up for re-election in a state with a large retiree and veteran population, has been highly critical of the VA for a few months.

Like other prominent Republican leaders, in Washington and several states, he has blamed the Obama administration for permitting long waiting lists for treatment of critically ill veterans.

Scott said he directed the state Agency for Health Care Administration (AHCA) to file the suit in a Tampa federal court as a means of "righting the wrongs experienced by Florida's veterans at the hands of the federal VA, that has repeatedly failed to comply with minimum standards of patient safety."

The lawsuit sought a court order allowing state officials to inspect six VA hospitals and some other medical centers, and to inspect records.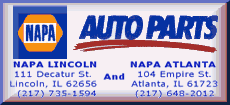 Efforts to reach the VA in Washington for comment were not successful. AHCA said in its court petition that Will Gunn, the VA general counsel, "expressed adamant opposition" to the inspection, saying federal agencies are "generally not subject" to state law.

"The VA's refusal to permit any such inspection or respond to public records requests, in the face of an ever-growing body of consumer complaint evidence, has led AHCA to be reasonably concerned that the VA is failing the very population it is charged by Congress with protecting: America's veterans and their families," said the 22-page petition.

[to top of second column]
Joining AHCA as plaintiffs in the case were Nancy Hall, who served in the Army from 1984 to 1987, and Roland Dickerson, who was in the Army from 1972 until 1978.

The suit said Hall's husband, also a veteran, died of tongue cancer in 2005 and that she has also experienced "substantial delays" receiving treatment from the VA in Tampa.

The court filing said Dickerson got poor treatment at a St. Petersburg, Florida, VA center and later needed an emergency heart bypass at Tampa General Hospital, a non-VA facility.

The case also cited complaints by 10 unidentified patients or relatives who alleged extreme waits for service, physical abuse and misdiagnoses and allegations that patient complaints were "buried by the Medical Center directors, who use secret peer reviews to cover up for their staff."

(Editing by Kevin Gray and Eric Walsh)
[© 2014 Thomson Reuters. All rights reserved.]
Copyright 2014 Reuters. All rights reserved. This material may not be published, broadcast, rewritten or redistributed.