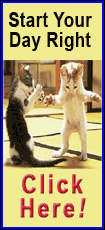 Even the fans were not spared from the steamy conditions when an electrical outage caused the air conditioning to fail at the AT&T Center on Thursday.

James, the MVP of the finals the last two seasons, was forced from the game in the fourth quarter with leg cramps with his Miami Heat trailing by two. With the world's best player on the sidelines, the San Antonio Spurs rolled to a 110-95 victory.

"I could tell at mid-court seven minutes left in the first quarter that it was very, very warm," Rod Thorn, the NBA's president of basketball operations, told reporters.

"The people sitting around me said they thought it was warmer certainly than normal.

"Once the game starts, it's in the hands of the referees. I was sitting the second row midcourt - were such that the game shouldn't be continued, then they would have come over and said something to me.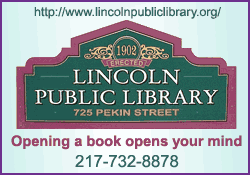 "Never did, I never said anything to them regarding the fact that the game should be canceled."

Temperatures reached near 32 degrees Celsius courtside. While the players wilted, the 18,000 fans grabbed anything they could find to fan themselves.

HAPPY TO REST

"It was probably tough on both teams," Spurs head coach Gregg Popovich said. "Players were pretty dead. So we tried to get guys in and out a little bit more than we usually do.

"Kind of screws up the rhythm a little bit but it was mighty hot out there."

James was thankful for the two days' rest until Sunday's Game Two, saying: "I need it, I need it, I need it."

When he left the game with the Heat trailing 94-92, James said "the best option for me to do was not to move."

[to top of second column]
"I tried and any little step or nudge, it would get worse," he said. "It would lock up worse and my muscles spasmed 10 out of 10. Best thing for me to do was just not to move, and, you know, it was frustrating."
San Antonio's 14-time All-Star Tim Duncan, a native of the Virgin Islands, said it was "pretty close" to being the most uncomfortable he's ever been on a basketball court.

"I don't think I've ever played in anything like this since I left the islands," he said. "It was pretty bad out there."

The NBA's Thorn said he feels "very strongly that the condition will be taken care of, and we'll be able to play on Sunday without any problem."

Perhaps the only player that didn't mind the heat was the Spurs' Tony Parker, a Frenchman.

"Me personally it didn't bother me, felt like Europe," he said. "Felt like I was playing in the European Championship. We never have AC in Europe, so it didn't bother me at all."

(Editing by John O'Brien)
[© 2014 Thomson Reuters. All rights reserved.]
Copyright 2014 Reuters. All rights reserved. This material may not be published, broadcast, rewritten or redistributed.