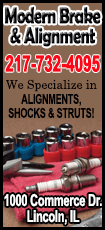 Beyond that, he has his sights firmly set on becoming one of the all-time best at his position and, according to Kings head coach Darryl Sutter, has another decade to keep trending in that direction.

"When you do all the analytics on athletes, he's a long ways from being as good as he's going to be just because of his age," Sutter told reporters on Thursday, a day after the Kings won their Stanley Cup Finals opener against the New York Rangers.

"He plays a little more (time-wise) probably, for sure," Sutter replied when asked to assess the difference in Doughty from a year or two ago. "He didn't kill penalties, now he kills penalties. He plays against top players a lot."

Sutter, whose Kings rallied from two goals down to beat the Rangers 3-2 in overtime in an action-packed Game One of the National Hockey League's championship series, spelt out the areas where Doughy could improve.

"Learn to manage your ice time better, learn to manage what's going on on the ice," said the veteran coach, who played as a forward in the NHL with the Chicago Blackhawks. "You become a better shot selection guy, you become a better penalty killer.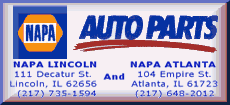 "You learn the league better, you learn players on the other teams better. Nuances of star players.

"You learn how to handle your practice habits, nutrition, what you do on game days. All that stuff. What can he do better? There's a big difference between being 25 and 35."

Overall, though, Sutter has been impressed by Doughty's maturity, both on and off the ice.

"You're seeing what was always in him, even in junior hockey, world junior tournaments," Sutter said of the Canadian defenseman who was selected second overall by the Kings in the 2008 NHL Entry Draft.

"He's incredibly competitive. The thing I've noticed the last year in particular, he's really learning to channel that competitiveness in the right direction. Sometimes it would get the best of him.

"You're starting to see also, which was always in him, some leadership that's very underestimated in him. So to me he's growing not only as a player, but as a man. It's pretty neat to watch."

'WHOLE PACKAGE'

Asked where Doughty ranked among defenseman Sutter had either played against or coached, the Kings coach immediately cited multiple All-Stars Nicklas Lidstrom, Sergei Zubov and Chris Chelios as among the very best.

[to top of second column]
"We all know how important those guys were," said Sutter. "He's got a ways to go to catch those guys, but that's his goal, to be in that class someday.

"Chelios was the best all around defenseman that I had the opportunity to coach. I'd say that Drew would be trending more towards that type of player in terms of the all-around part of it, the whole package."
Doughty, who won the Stanley Cup with the Kings in 2012 and Olympic gold medals with the Canadian team at the 2010 Vancouver Games and in Sochi this year, has clear-cut ambitions for his ice hockey career.

"I want to be the best defenseman in the world without a doubt," Doughty said. "But at the end of the day, the world won't judge me by how many Norris Trophies I win but how many Stanley Cups I win.

"My ultimate thing is just winning, that's all I care about, is being a winner and helping this team win. I will do anything that it takes."

Doughty thrives on pressure, and relishes the brighter glare of the spotlight during the playoffs when he simply wants to do the very best he can for his team.

"I just step up to these occasions," said Doughty, who leads all defenseman in scoring this postseason with 17 points in 22 games, good for fifth overall on the Kings.

"I like the pressure, I like being the guy that makes the difference for my team to win. I take it upon myself to make a difference in the game."

(Reporting by Mark Lamport-Stokes; Editing by Frank Pingue)
[© 2014 Thomson Reuters. All rights reserved.]
Copyright 2014 Reuters. All rights reserved. This material may not be published, broadcast, rewritten or redistributed.