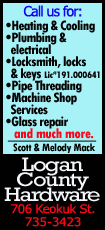 Yankees 2, Athletics 1

Masahiro Tanaka pitched six innings for his third consecutive win while the New York Yankees snapped a four-game losing streak with a 2-1 victory over the Oakland Athletics at Yankee Stadium.

Tanaka (9-1) allowed a one-out home run to catcher John Jaso in the first inning. He gave up just five hits in total.

The rookie right-hander retired 10 straight after Jaso's sixth home run.

Left fielder Brett Gardner opened the third with his fourth home run to give the Yankees the 2-1 lead.

- - -

Giants 6, Reds 1

Shortstop Brandon Crawford hit a three-run home run and first baseman Michael Morse added a two-run shot to back Madison Bumgarner's solid eight innings to lift the San Francisco Giants to a 6-1 victory over the Cincinnati Reds.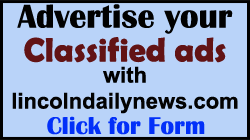 Bumgarner (8-3) was dominant following a rocky first inning, retiring 23 of the last 24 batters he faced. He allowed just one run on three hits and struck out five with no walks.

Third baseman Todd Frazier hit his 12th home run for Cincinnati.

- - -

Blue Jays 7, Tigers 3

Juan Francisco and Brett Lawrie hit back-to-back home runs during a three-run sixth to power the Toronto Blue Jays to a 7-3 win over the Detroit Tigers.

Catcher Erik Kratz added a two-run single and left fielder Melky Cabrera added a solo shot for the Blue Jays (37-24), who have won five straight and 14 of their last 16.

Left-hander J.A. Happ (5-2) allowed three runs on seven hits in 6-1/3 innings to pick up the victory.

Second baseman Ian Kinsler had two hits and two RBIs for the Tigers (31-25), who have dropped five successive games.

- - -

Nationals 4, Phillies 2

Doug Fister won his fourth successive start as the Washington Nationals beat the Philadelphia Phillies 4-2.

Fister (4-1) gave up two runs and just four hits in seven innings before reliever Tyler Clippard pitched a scoreless eighth.

The Nationals scored three runs, headlined by first baseman Adam LaRoche's two-run homer, in the fifth inning against Kyle Kendrick (1-6) to take a 4-1 lead.

- - -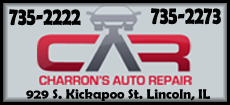 Marlins 11, Rays 6

The Miami Marlins sent the Tampa Bay Rays to their 10th successive loss with an 11-6 victory at Tropicana Field.

Center fielder Marcell Ozuna went 3-for-5 with a homer and four RBIs for a Miami lineup that amassed 17 hits.

- - -



[to top of second column]
Cubs 7, Mets 4

Anthony Rizzo went 2-for-4 with a go-ahead solo home run in the seventh inning as the Chicago Cubs wrapped up a three-game sweep of the New York Mets with a 7-4 victory.

The Cubs first baseman's homer to right field, his 11th home run of the season, came on a 3-1 pitch from Mets right-handed reliever Vic Black to break a 4-4 tie.

Cubs left-hander Travis Wood missed a decision but hit a two-run homer and had three RBIs while limiting the Mets to four hits through five innings.

- - -
Royals 3, Cardinals 2

Rookie right-hander Yordano Ventura pitched six strong innings and the Kansas City Royals grouped five hits in the sixth to score three runs and beat the cross-state rival St Louis Cardinals 3-2.

Ventura (3-5), who skipped his previous start because of a sore elbow, limited the Cardinals to two runs and seven hits before departing after 91 pitches, 55 for strikes. He walked two and struck out one.

- - -

Astros 8, Angels 5

Jose Altuve delivered a bases-loaded, two-out double in the eighth inning as the Houston Astros claimed an 8-5 win and a series victory over the Los Angeles Angels.

- - -

Rangers 8, Orioles 6

The Texas Rangers snapped a seven-game losing streak against Baltimore by storming past the Orioles in the seventh inning for an 8-6 victory.

- - -

Brewers 8, Twins 5

The Milwaukee Brewers, powered by the long ball and two three-run rallies in the middle innings, defeated the Minnesota Twins 8-5.

- - -

Diamondbacks 12, Rockies 7

Chris Owings homered and drove in four runs, Paul Goldschmidt and Miguel Montero also homered and the Arizona Diamondbacks beat the Colorado Rockies 12-7.

Owings, Montero and Martin Prado had three hits each for the Diamondbacks, who are 18-14 since May 1. The Diamondbacks finished with 18 hits.

- - - (Compiled by Ben Everill; Editing by John O'Brien)
[© 2014 Thomson Reuters. All rights reserved.]
Copyright 2014 Reuters. All rights reserved. This material may not be published, broadcast, rewritten or redistributed.