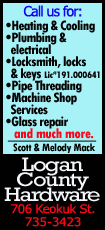 A 12th consecutive interleague victory. A fourth consecutive win overall and signs of promise after bashing the increasingly woeful Tampa Bay Rays 11-6 on Thursday at Tropicana Field.

Not even getting ejected arguing a foul ball call in the seventh inning could ruin his mood. Maybe because with time to waste back in the clubhouse, he punched up the draft on television and watched the Marlins take his favorite prospect, Texas high school fireball Tyler Kolek, with the second choice.

Solid day all around.

"I was happy with the way we played, sweeping a team," Redmond said. "They kept finding a way to stay in the game. Fortunately, our offense kept the pressure on."

In sweeping the four-game, home-and-home series with Tampa Bay (23-38), the Marlins improved to 32-28 and moved within one of the major league record for consecutive interleague wins held by the New York Yankees (2003-2004) and the Rays (2004).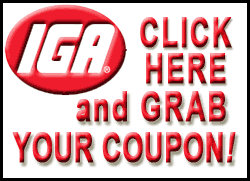 Tampa Bay, meanwhile, dropped its 10th straight and has the worst record in the majors and its worst standing after 61 games under Joe Maddon, who became manager in 2006. Six runs was a bounty for a Rays team that has struggled mightily recently, but even that wasn't enough.

"We just can't balance it all," Maddon said. "We finally come alive with the bats, had a really pretty good offensive night, but so do they, unfortunately."

Center fielder Marcell Ozuna went 3-for-5 with a homer and four RBIs for a Miami lineup that amassed 17 hits, which tied a season high and was the most allowed by the Rays this year in a nine-inning game.

"It's almost to the point of ridiculous," Rays left fielder Matt Joyce said. "We're not a bad team. We're really not. We have some great players with some tremendous talent. It seems like we have not been on the same page."

After the Rays tied the score with two runs in the fifth, Miami retook the lead with a three-run sixth off the previously untouchable Jake McGee.

After Casey McGehee led off with a double to chase Rays starter Jake Odorizzi, first baseman Garrett Jones (3-for-4) singled to center off McGee, sending McGehee (4-for-5, three runs) to third. McGee had retired 21 consecutive batters and not allowed an inherited run to score this season, but Ozuna followed with another single to give the Marlins a 4-3 lead.

Rookie catcher J.T. Realmuto upped the lead to 5-3 with his second hit of the game and the Marlins took a three-run lead when the Rays couldn't complete a double play on a grounder by shortstop Adeiny Hechavarria.

Odorizzi (2-6) again failed to go deep into the game because of high pitch count (94), allowing four runs and seven hits with eight strikeouts in five innings. A Rays starter has not won since Chris Archer 18 games ago.

[to top of second column]
Tampa Bay got two back in the bottom of the inning on a run-scoring triple by Joyce against starter Jacob Turner and a RBI single by pinch-hitter Jerry Sands -- breaking an 0-for-34 Rays slump with runners in scoring position -- against reliever Chris Hatcher.

Turner (2-3) was charged with five runs, eight hits and a walk and had three strikeouts in 5 1/3 innings. The win ended an 0-for-19 start to his career on the road.
"That was kind of a fluky thing, but it's definitely good to get the win," he said. "I don't have to be reminded of that anymore."

The Rays had taken a 1-0 lead in the first inning on a sacrifice flyout by first baseman James Loney, scoring designated hitter David DeJesus. Ozuna tied the score at 1 with an RBI single in the fourth and Realmuto knocked in two with his first big-league hit for a 3-1 lead.

"You can't really have too much better of a game from my standpoint," he said.

Tampa Bay got solo homers from rookie Kevin Kiermaier (3-for-3) -- his third home run of the season -- and second baseman Ben Zobrist -- his fifth -- to tie the score at 3 in the fifth.

Right fielder Giancarlo Stanton's 17th homer of the season, a hacheted two-run shot to left off right-hander Brad Boxberger, upped the Marlins' lead to 8-5 in the seventh. Designated hitter Justin Bour added a run-scoring single for a 9-5 margin.

The Rays closed within 9-6 in the bottom of the seventh when center fielder Desmond Jennings doubled home third baseman Evan Longoria (2-for-5), who led off with a two-bagger.

Ozuna's 11th homer of the season - a two-run shot against right-hander Josh Lueke -- upped the lead to 11-6.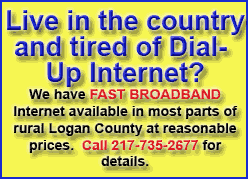 NOTES: The Rays held a moment of silence before the game for special advisor Don Zimmer, who died at age 83 on Wednesday. ... Rays rookie CF Kevin Kiermaier took the blame for not attempting to score the tying run from third base on a high chopper with one out in the bottom of the ninth on Wednesday. The Rays lost 5-4. ... 1B Justin Bour and C J.T. Realmuto made their major league debuts for Miami.
[© 2014 Thomson Reuters. All rights reserved.]
Copyright 2014 Reuters. All rights reserved. This material may not be published, broadcast, rewritten or redistributed.